Chennai-based Notion Press launches accelerator to create authorpreneurs
Notion Press, a two-year old firm based in Chennai, launched its accelerator for publishing books last week. It is targeted at authors who have published a book and whose sales show traction. "We have found that the most successful authors are the ones who treat their writing career like a business," informed Naveen Valsakumar, Co-Founder, who hopes the accelerator will be able to help authors to establish themselves in the publishing arena.
Founded by two engineers, Valsakumar (29) and  Bhargava Adepalley (28), besides Jana Pillay (30), whose father owns one of the oldest book distribution and publishing companies in Chennai, Tamil Nadu Book House, the accelerator aims to provide a channel for new authors and to-be authors. "We want the lines between traditional publishing and self-publishing to blur in terms of quality and marketing support provided to the author," says Valsakumar.
The size of book publishing market in India is pegged at about Rs11,000 crores. With new authors trying to squeeze into the crowded publishing world that has a handful of well-known names, most writers find it difficult to find publishers.
"We treat every book as a start-up," says Valsakumar, adding that the accelerator wants to transform first-time writers into authorpreneurs.
What is unique about Notion Press is that it gives real-time sales reports from day one so that authors know the status of their published work. Valsakumar informs that this helps authors make course correction if required, set sales milestones, figure out how to promote and most of all, get paid on time.
Brand-ing authors
Before coming out with a formal plan for the Accelerator Program, the founders worked closely with several authors. "We did that to be able to help the authors create a brand for themselves based on their goals," says Valsakumar.
Notion Press also ran a 'Social Book Launch' --  a new marketing tool that it created to replicate 'word-of-mouth' marketing in the online space. The tool also enables an author to create virality for book marketing campaigns.
How accelerator works
The accelerator is modeled in the same way as a start-up accelerator. After an author invests money to create and launch his book and shows enough traction to join the Accelerator program, Notion Press helps the author re-position his book, identify the target audience and create marketing strategies. It also gives a fund of Rs one lakh to promote the book.
The selected author, whose book should have sold at least 300 copies and have garnered at least 30 positive reviews, gets mentorship from the founding team of Notion Press and industry experts in the book publishing world such as authors, editors and publishers. Authors can also opt for free as well as professional services for editing, book design, printing and distribution through paid packages ranging between Rs 25,000 to Rs 90,000. Once the book is published, Notion Press takes 30 percent of the net profits for its work with the author and the book.
After the launch of the accelerator last week, over 30 authors have applied to join the program, says Valsakumar. "Our goal is to accelerate the growth of 50 first-time authors by April 2016," he said.
Perhaps, another Amish Tripathi and Chetan Bhagat may emerge from Notion Press' efforts. Perhaps.
Find latest and upcoming tech gadgets online on Tech2 Gadgets. Get technology news, gadgets reviews & ratings. Popular gadgets including laptop, tablet and mobile specifications, features, prices, comparison.
Life
Bestselling author of the Harappa series Vineet Bajpai recently announced his maiden publishing venture — TreeShade Books. In this interview, Bajpai discussed why authors need to act as entrepreneurs to ensure the success of their books.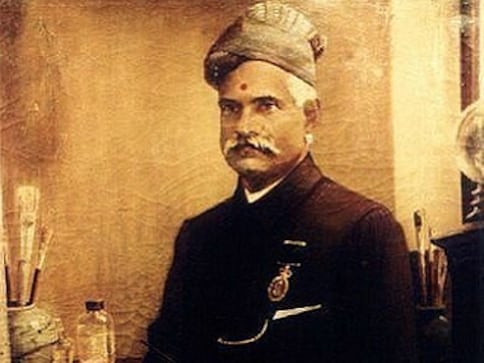 Life
Rukmini Varma, the great-great-granddaughter of Raja Ravi Varma, has written about what the painter was like outside the world of art in her book Hidden Truth