Check out Quicko, a startup that aims to make your I-T returns filing easier
Quicko has plans to file at least 50k returns in its first year.
The Tax Man is coming! That's a real fear that has almost everyone to start filing their returns and put everything in order before the Man comes knocking. A recently launched startup, Quicko, has software that aims to make tax planning 'intuitive and a fulfilling experience'. The digital landscape can solve real life complex problems, and the tax terrain can be made smoother with their offerings, believe its founders
Visvajit Sonagara, 30, a technologist from Rochester Institute of Technology with Co-Founders Anand Satyapanthi (28) a Chartered Accountant, and Abhijit Sonagara (27), an MBA, started Quicko in Ahmedabad in 2015.
Sonagara, whose brainchild is Quicko came up with this idea after having worked at various financial institutions as technology leader for close to a decade. "Working at Wall Street banks, I realised how personal financial planning generated tremendous wealth and prosperity for American people. It was also observed that self-driven investment platforms such as wealthfront.com and betterment.com were a rage in United States. I realised the way digital landscape is evolving in India, it won't be too far in future before Indian consumer aspires for these services. I strongly believe in principles of financial planning, money management and wealth management. Financial planning is multi faceted and tax planning is one very important aspect of it. I also observed that income taxes were a huge turn off for people. People looked at it as a responsibility and not a right," he says.
Bootstrapping Quicko with USD 150,000 of his personal savings, Sonagara says that most of the funds were spent setting up a shop, hiring 'brightest of the talent' and cultivating it.
"Scarecrow, world's leading independent creative agency based out of Mumbai, which has represented brands like Housing, Quikr and Viacom has partnered with Quicko, valuing Quicko at $2 million," informs Sonagara.
"I strongly believe in principles of Do It Yourself  (DIY)," says Sonagara. Hence, the name Quicko to let them know that is based on the DIY principle.
"It also strikes a right chord with people. It has an amazing recall value," says Sonagara.
How it works
Sonagara says the aim is for a consumer not to have to whip out a calculator to file returns.
"For example, if you happen to own a house, and have a home loan we at Quicko ask customers:  Did you buy a house? Do you have a home loan? If so, how much interest/ principal did you pay? The aim to remove the complexity from filing income tax returns," he says.
There are charts that help users understand big picture about all their incomes, tax breaks and tax liabilities right before they e-file.
The company provides ITR-1/2A  filing software to Indian taxpayers free of cost but there is a cost model for more complex use cases such as capital gains, business profession etc. where the costing will vary between Rs 100 to Rs 5,000.
Planning ahead
The company has tied up with over 25 corporates including leading private banks. The team says that have received 5,000+ pre-launch subscriptions till date.
Quicko has plans to file at least 50,000 returns in its first year. "This will make it the fourth biggest service provider in the segment. Considering CAGR of over 100 percent of an entire segment, we plan to double those numbers to over one lakh returns in 2016," says Sonagra.
Quicko also plans to offer products in personal financing space in the near future and to follow up with products in the wealth/ money management space, the 'likes of which people would never have used in India', claims Sonagara.
Business
Bank of Baroda has introduce a mandatory 'Positive Pay System', or PPS, for cheques issued for amounts Rs 5 lakh and above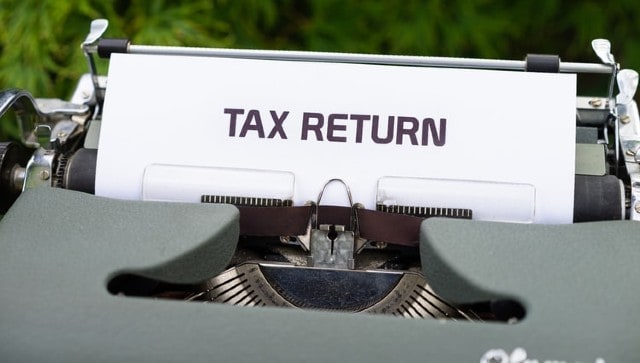 India
The Income-tax department is currently revamping the ITR e-filing website
Business
If Aadhaar credentials are not linked with PAN or mentioned in the ITR, then such a person will not be able to e-file