Jignesh Shah arrested: Charting the Rs 5,600 crore NSEL scam
Despite the various probes launched into the scam, it is getting murkier. It will be a long wait for the truth to come out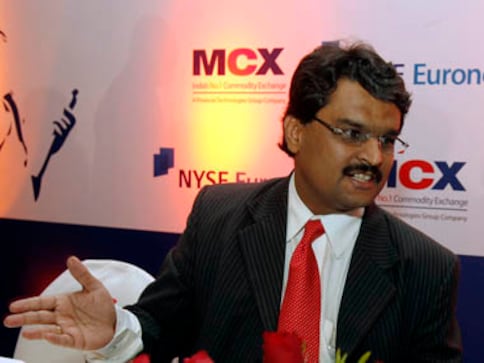 The Enforcement Directorate (ED) on Tuesday arrested Financial Technologies India Ltd (FTIL) founder Jignesh Shah in connection with its probe into the Rs 5,600-crore National Spot Exchange Limited (NSEL) money laundering scam.
He was arrested under the provisions of the Prevention of Money Laundering Act (PMLA) as "he was not cooperating in the investigation".
Here are the key details you need to know about the scam:
Who is Jignesh Shah?
Founder of Financial Technologies India (FTIL), a company that provides technical and software solutions for online trading. For a middle class man, who was born and brought up in Kandivali, Shah's journey easily resembles a Bollywood style rags-to-riches potboiler. He has been a go-getter and dreamt of success as an 8-year-old. In an interview he said: My mind was made up when I was in second grade. I knew I wanted to do engineering, go abroad, set up my own business.
Shah nursed an ambition to become a billionaire by 40. That dream came true, albeit a year later. With a 47 percent stake in FTIL, he entered the Forbes Billionaires list in 2008.
In 1963, his father, Prakash Shah was an iron and steel trader who moved from Ahmedabad to Mumbai. Shah graduated as a software engineer from Mumbai University. He started his career in the Bombay Stock Exchange.
FTIL was set up in 1995. He was the chief executive and also chief business strategist. FTIL was the holding company of National Spot Exchange Ltd (NSEL), the company at the centre of the Rs 5,600 crore scam.
In 2002, FTIL launched Multi Commodity Exchange – the country's first online commodity exchange. Shah went on to set up exchanges in Bahrain, Dubai, Botswana, Mauritius and Singapore. It became the 3rd largest commodity futures exchange in terms of the number of contracts traded during 2012.
After the scam broke out, Shah resigned as vice-chairman of MCX on 31 October 2013. He ceased to be a director of FTIL in November 2014.
What went wrong?
NSEL, a company that provided an electronic platform to farmers and traders for spot trading in farm products and bullion among others, was embroiled in a major scam that came to light after the government in July 2013 refrained the exchange from trading in some of the commodities. This precipitated a payment crisis at the exchange.
The commodities that were traded were not found in the warehouses. In other words, it seemed like the trades were being done in futures or forwards contracts. The exchange defaulted payments to about 13,000 investors and had to be eventually shut down.
After resigning as vice-chairman of MCX on 31 October 2013, Shah said in a statement, "The NSEL crisis has destroyed everything that I have worked hard to build over past two decades. My loss is not just financial but what has hurt me and my family most is the concerted effort to destroy my credibility and trust for which I have lived by all my life."
What is the latest development about the case?
A multi-agency probe is being done into the payment fiasco.
The Enforcement Directorate had registered a criminal case under the PMLA in 2013 to probe the case, along with the Economic Offences Wing (EOW) of Mumbai police. Enforcement directorate had filed a 20,000-page charge sheet against NSEL and 67 others in a Mumbai court in March last year, explaining NSEL funds were laundered and "illegally ploughed into purchase of private properties". The charge sheet detailed money trail amounting to Rs 3,721.22 crore.
In April 2016, investigators had also managed to get evidence suggesting routing of black money by sister concerns and associates of various brokers who had traded on the spot exchange. A high-level committee constituted by the Bombay High Court and other investigative agencies found major discrepancies in the data and details submitted by various investors as part of their claims, as against the data submitted by NSEL.
These discrepancies include submission of wrong PANs (Permanent Account Numbers), raising doubt about source of funds, while authorisation letters and trade execution documents submitted by brokers have also been questioned.
All in all, details are getting murkier and it will be a long wait before the truth comes out.
With PTI
Sports
The ED counsel also prayed for the court's permission to interrogate the two accused in the correctional home over new revelations in the case. Praying for Chatterjee's bail, his lawyer submitted that he is an ordinary person now and will not abscond
Politics
The duo has been in ED's remand since their arrest on 23 July in connection with its probe into the money trail in illegal recruitments done by the School Service Commission for West Bengal government-sponsored and aided schools
India
The court, on 4 August, 2022, extended Raut's ED custody till 8 August, while noting the agency had made remarkable progress in the probe into the money laundering case involving the Shiv Sena leader