Changing dynamics of online shopping: For consumer goods industry, omni channel presence is the way forward
Market research indicates that 40 percent of shoppers consult three or more channels, before making a purchase
The consumer goods industry is ready for a transformation. Companies have been embracing the fact that, to move with the world, they must increase their presence across all the channels to reach their customers. According to Forrester research, 50 percent of shoppers in the US expect that they will be able to make a purchase online and pick up in-store. They want to be able to buy online but pick up from store, or buy from a store and ask for home delivery. Market research indicates that 40 percent of shoppers consult three or more channels, before making a purchase. Gone are the days where businesses wanted to "satisfy" its consumers. The focus is now on "Delighting" them.
Flexible supply chain plays a key role in driving "Anywhere – Anytime". Now, the core objective of supply chains are more aligned to meet personalized expectations and deliver consistent experiences across channels. In this context, Distributed Order Management (DOM) has become a requirement for flexing supply chains. It bridges the gap between consumer front-end orders and back end execution operations. DOM logic is built to fix the traditional way of order management. With decisions to realign ship point allocations, inventory allocations and optimize order-sourcing boundaries, it actively supports dynamic and cost effective order fulfillment across channels. It is a powerful tool to enable Omni channel experience.
Distributed Order Management (DOM) is a powerful application that enables companies to define logic in detail for sourcing, payments, inventory allocation, fulfillment, distribution, shipment and returns.
Let us say an apparel company reaches to its customers through both online and offline channels. It has two distribution centers in the US; one in the east coast and the other in the west coast. After an order placement, DOM routes the order to the DC closest to the delivery location or re-route depending on the inventory availability, shipping cost and service level as promised to the buyer. Hence, it takes into account business rules set by the company in the most optimized way and sends the order to that particular distribution center.
There is a concept of order splitting too in DOM, where orders are split to different DC to meet the commitment. For example if only one of the items inventory is available in DC, then DOM looks for the availability in the second DC to fulfill the order. Thus, DOM creates two distribution orders for that particular order. It also provides pick from store to the buyer or buy from a store and delivered to home.
If a customer pays for a pair of jeans at the store but asks for delivery to his house, DOM allocates the DC as per the service promised to the customer. It can also provide an option to ship the item from nearest physical store instead of directing to DCs to lower costs.
Returns are often ignored by businesses without considering how it affects profitability, and thus not able to meet customer's expectations. DOM allows businesses to differentiate themselves by offering them a way of easy and flexible returns. When an order is being returned or exchanged, DOM creates a new return order or an exchange order and refunds the expected amount as per designed by the company. A customer can return at the store or get it picked up from the customer's place. There can be too many complex scenarios, which DOM can empower. Companies adopt those scenarios at a pace according to its strategies.
Along with being a "distribution enterprise", it has capabilities to drive modernized supply chain in the following ways:
• DOM lets users to enter or manage orders from any sales channel from a single user interface. It provides options like Ship from Store, Ship to Store, Online reservation & Pick-up in store and Buy Online & Pick-up in store. This continues driving sales and increases revenue by providing various Omni-channel functionalities. Thus making Omni channel customers more profitable than single channel.
• It ensures the business meets the current and future demand by intelligently sourcing the products. It gives a 360-degree view of every order and provides a comprehensive centralized global view of inventory that includes both store or warehouse inventory, cross sell/up sell across all the channels, that results in lesser investment in inventory, logistics and optimizes asset utilization. It helps in inventory fulfillment whenever, wherever required.
• From a reverse logistics perspective, DOM allows return or exchange of orders from any channel to a central hub thus providing the business visibility into the whole order lifecycle. Products can be purchased on-line, but returned in the Store or bought in-store, but returned to DC or bought in-store and returned in Store.
• DOM helps to take intelligent decisions by capturing data for all the Omni-channel platforms from each point thus helping in making competent logistics decisions.
• It supports by routing orders efficiently to distribution centers and warehouses through order splitting feature using geo proximity or depending on business requirements. Thus it minimizes delivery time, logistic cost, and lead-time, maximizes profitability and customer satisfaction.
• From Customer Service Representative point of view, DOM provides visibility to the complete order lifecycle, product details to CSR and a user-friendly interface to create or edit an order with ease thus enriching customer experience.
• It provides consistent customer communication functionalities to respond quickly to the customers regardless of channels. This ensures continuation of their conversation with the customer until the order cycle is completed.
• Through DOM, businesses are able to arrive at decisions related to activities of customers across all the channels which helps them comprehend consumer behavior and thus in decision making related to sales, deliverables and promotions, minimizing hiccups that hamper customer service.
In the end, it is all about delighting your customers. It is a way to reach your customer directly and bypassing retailers. The presence of real time information makes companies capable of being flexible and responsive to changing demands. This results in an improvement in delivery time, lead-time, reduction in manual intervention, optimized inventory usage and fulfillment across channels and hence provides an overall seamless consumer experience. With an increase in number of competitors, changing consumer behavior and expectations, consumer goods businesses must look out for an all-in-one system, which would help them to adapt to change and flex the pace. Mashing up offline and online experiences judiciously leads to higher conversion rates and consumer centric results.
There is a need to analyze trade-offs they face between costs and investments and adopt DOM that provides an edge over their competitors. They need to create high business value and cut down on capital investment by embracing logical solutions to be Omni present. Distributed Order Management is a must-have to provide "Anywhere – Anytime" fulfillment intelligence by binding supply chain and Omni-channel eco ecosystem together to create a unique consumer experiences.
(The writers are consultants at Wipro Ltd)
India
Prime Minister Narendra Modi is right in saying that a democratic model of governance existed in the subcontinent millennia before India, that is Bharat, became a sovereign democratic republic on 26 January 1950.
India
In 1969 when independent India's finally got round to thinking about a replacement for George V under the canopy behind India Gate, three names were considered, Nehruji never wanted to remove George V from it, and plans to put Gandhiji there also got stymied. However, Netaji will finally prevail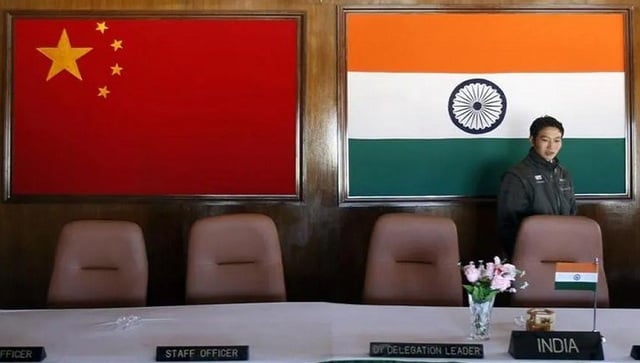 World
India will have to keep up the momentum in dealing with Sri Lanka as already there are signs of China cleaning up its act.