Chanda Kochhar steps down: A timeline of Videocon loan controversy that led to ICICI Bank CEO's departure
An anonymous whistle blower's had alleged that Kochhar did not adhere to provisions relating to 'code of conduct' of ICICI Bank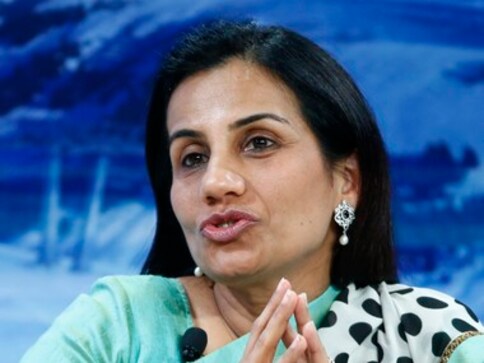 ICICI Bank announced on Thursday that its CEO, Chanda Kochhar, has quit the company.
"The Board of Directors of ICICI Bank Limited, accepted the request of Ms Chanda Kochhar to seek early retirement from the Bank at the earliest," the bank said in a regulatory filing on Thursday.
Kochhar and her family members are facing allegations of quid pro quo and conflict of interest with respect to a loan extended to certain entities, including the Videocon group.
Here is the timeline of the events pertaining to the loan controversy: 
In 2012, a consortium of over 20 banks and financial institutions lend Rs 40,000 crore to the Videocon group (Videocon Industries Ltd and 12 of its subsidiaries/ associates as co-obligors). The State Bank of India (SBI) was the lead banker in that consortium. ICICI Bank was part of the consortium and lent about Rs 3,250 crore, which is less than 10 percent of the total consortium facility, The Indian Express reported.
Around six months after the sanction of the abovementioned loan, Kochhar's husband Deepak reportedly assumes majority control of NuPower Renewables Pvt Ltd.
Subsequently, unnamed sources tell The Indian Express that the Kochhar-Dhoot-ICICI web of transactions are being examined by investigative agencies. The newspaper report did not mention the names of the agencies.
ICICI Bank stands by Kochhar
On 29 March, ICICI Bank Chairman MK Sharma said reports alleging nepotism by Kochhar were unfounded and malicious in nature. Sharma asserted that no individual bank employee has the ability to influence any credit given by it. He also said Kochhar did not chair the committee that had lent to Videocon. However, he said, "Kochhar was part of the committee."
Sharma also clarified that Kochhar had always made all regulatory disclosures abiding by the Securities and Exchange Board of India (SEBI) guidelines.
CBI registers PE against Kochhar's husband
On 31 March, the Central Bureau of Investigation (CBI) registered a preliminary enquiry against Deepak, officials of the Videocon group and others to determine whether any wrongdoing was involved in the sanctioning of a Rs 3,250 crore loan to the Videocon Group by the ICICI Bank Ltd as part of a consortium of banks in 2012.
CBI grills Kochhar's brother-in-law
The CBI in April started questioning Chanda Kochhar's brother-in-law Rajiv Kochhar in the case. Informed sources said the CBI was probing Rajiv Kochhar's link over allegations pertaining to his Singapore-based company, Avista Advisory's -- a boutique integrated financial services company -- dealings with the ICICI Bank. The bank, however, had denied its engagement with Avista for any services.
CBI questions NuPower director
The CBI, on 9 April, questioned NuPower Renewables' director Mahesh Chandra Punglia in connection with the case. Punglia is a close aide of Videocon Group chief Venugopal Dhoot. He was previously an employee of Videocon and used to offer consultancy services to the firm. He is also a Director in NuPower Renewables, the company formed by Chanda Kochhar's husband Deepak Kochhar and Dhoot in December 2008.
SEBI issues notice to ICICI Bank, Kochhar
On 25 May, the Securities and Exchange Board of India (SEBI) sought responses from the company and its MD and CEO Chanda Kochhar on alleged non-compliance of the "erstwhile 'Listing Agreement' and the 'Listing Obligations and Disclosure Requirements) Regulations, 2015'".
"The notice has been issued based on information furnished by the bank or its MD and CEO to diverse queries made by SEBI concerning dealings between the bank and Videocon Group and certain dealings allegedly between Videocon Group and Nupower, an entity in which Deepak Kochhar spouse of MD and CEO has economic interests," the bank had said in a filing.
Whistleblower levels new allegations 
In June, Arvind Gupta, the whistle-blower who exposed the alleged Videocon loan fraud, levelled fresh allegations of quid pro quo on Kochhar in his second letter addressed to Prime Minister Narendra Modi.
In 2016, Gupta had sent a letter to the PMO claiming ICICI Bank had favoured Ruia brothers of Essar group for 'round-tripping' investments into Chanda Kochhar's husband Deepak Kochhar's NuPower Renewables.
ICICI bank appoints Justice BN Srikrishna panel
In June, ICICI Bank's Board decided to institute a "comprehensive enquiry" to look into allegations that Chanda Kochhar had not adhered to provisions relating to the 'code of conduct' of the bank. Former Supreme Court judge BN Srikrishna had accepted the lender's request to preside over that investigation.
Kochhar goes on leave
On 18 June, ICICI Bank announced the appointment of Sandeep Bakhshi as Wholetime Director and Chief Operating Officer (COO) designate as Kochhar decided "to go on leave till the completion of the inquiry."
The bank, in the statement, said: "In line with the highest levels of governance and corporate standards, Chanda Kochhar has decided to go on leave till the completion of the enquiry as announced on 30 May, 2018."
---With inputs from agencies
Find latest and upcoming tech gadgets online on Tech2 Gadgets. Get technology news, gadgets reviews & ratings. Popular gadgets including laptop, tablet and mobile specifications, features, prices, comparison.
Business
Avista Advisory, founded by Rajiv Kochhar, got a mandate from ICICI Bank to restructure foreign currency-denominated debt deals worth over $1.7 billion
Business
Reiterating its stand on the Videocon issue, ICICI Bank Chairman M.K. Sharma on Thursday said reports alleging nepotism by the lender's MD and CEO Chanda Kochhar were unfounded and malicious in nature
Business
Whistleblower Arvind Gupta claims Essar Group used Mauritius-based front companies to round-trip Rs 453 crore to Deepak Kochhar's NuPower Renewables