Chanda Kochhar quits: Twitterati terms resignation as 'shocking' while some find CEO-Videocon association a 'lethal combination'
Chanda Kochhar's resignation led Twitterati to take to the micro-blogging site to comment on the latest development.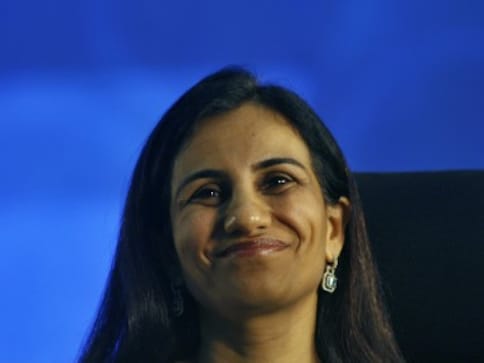 As the news of ICICI Bank Chief Executive Officer (CEO) Managing Director Chanda Kochhar having sought early resignation and her request being accepted by the bank board with immediate effect broke, Twitterati took to the micro-blogging site to comment on the latest development. While some had wry comments to make, others even compared Kochhar's case to erstwhile liquor baron Vijay Mallya's.
Amar Singh, former Samajwadi member, termed as 'shocking' that a banker handpicked by KV Kamath as his successor should be facing the needle of suspicion of crime:
It is shocking that a banker handpicked by legendary K V Kamnath as his successor in @ICICIBank is facing needle of suspicion of crime & corruption. #ChandaKochhar & her husband & Videocon what a lethal combination. @PChidambaram_IN @INCIndia @PMOIndia @BJP4India @arunjaitley pic.twitter.com/xzE38SsrWw

— Amar Singh MP (@AmarSinghTweets) October 4, 2018
Rajat Sethi, advisor to Manipur CM, wondered why shouldn't Kochhar be put in the same league as the fugitive liquor baron Vijay Mallya:
Why should #ChandaKochhar not be put in the same league as Vijay Mallya are others and be named and shamed on corporate governance matters? Just because she is a woman? — Rajat Sethi (@RajatSethi86) October 4, 2018
Sanjay Nirupam of the Congress asked for Deepak Kochhar's passport to be impounded:
Former CEO of #ICICI Chanda Kochar has quit finally. Its not enough. She should be booked and her & her husband's passport should be impounded immediately. https://t.co/PMcP3DzYxP

— Sanjay Nirupam (@sanjaynirupam) October 4, 2018
Shobha De, author and columnist wondered if Kochhar by resigning would get away 'scot free' from the allegations levelled against her:
What took her so long???? Does this mean no enquiry? She gets away scot free? pic.twitter.com/9MipFCT1pK — Shobhaa De (@DeShobhaa) October 4, 2018
A few alluded to the timing of Kochhar's 'early retirement':
#ChandaKochhar Should Have Been Removed From #ICICIBank Long Back but The Board of Director of "ICICI Bank" was waiting for her request of her early retirement from the Bank.. pic.twitter.com/fLDWOjdC5n — Dipti Dange (@diptidange) October 4, 2018
The 'star banker's' resignation was linked to the investigation against her and many wondered if that was the reason for her leaving:
And the star banker resigns. Well, the underway investigation against her and the probe should have been done long back but why @ICICIBank and the government backed her leaves us with lot many questions. #ChandaKochhar — Prashansa Jayaswal (@WalterMittyPJ) October 4, 2018
The Kochhar story of her splendid rise up the ranks at ICICI Bank has been an 'inspiration' to many, as also is her exit, pointed out some:
Joined as a Management Trainee in 1984. And quit as CEO in 2018. One single employer @ICICIBank. A woman who inspired many and shaped retail banking in India. There's a lot to learn from the life and times of #ChandaKochhar. And alas, there's a lot to learn from her exit too.

— mytreasurebox (Nittie S) (@mytreasurebox_) October 4, 2018
Find latest and upcoming tech gadgets online on Tech2 Gadgets. Get technology news, gadgets reviews & ratings. Popular gadgets including laptop, tablet and mobile specifications, features, prices, comparison.