Centre plans to use land available with sick PSUs for affordable housing under Pradhan Mantri Awas Yojana
The Narendra Modi government is planning to use land available with six loss-making central public sector enterprises for affordable housing
The Narendra Modi government is planning to use land available with six loss-making central public sector enterprises for affordable housing. Some of the land available will be used to build houses under the Pradhan Mantri Awas Yojana (PMAY) to achieve housing for all by 2022.
The Central govt has identified nearly 3,000 acres of land available with six CPSEs including Indian Drugs and Pharmaceuticals (IDPL), Hindustan Machines Tools (HMT), Hindustan Antibiotics and Tungabhadra Steel Products, The Economic Times reported.
Shortage of land has emerged as one of the main issues plaguing the implementation of the affordable housing scheme.
According to the report, the government had recently revealed that it has managed to build only 2.96 lakh of the 32 lakh houses sanctioned in urban areas and 15.6 lakh of the 60 lakh sanctioned houses in rural areas.
Now, with the government allowing those with a rural waitlist to opt for houses in urban areas, the requirement of houses is expected to grow higher.
A senior government official, who confirmed the development, told The Economic Times that some of the projects would be completed before 2022 under the Pradhan Mantri Awas Yojana (PMAY) by state-run NBCC.
"We have put all such proposals on a fast track. The land available with sick CPSEs is in prime areas," the official said while also hinting a public-private partnership in the development of the available land.
According to the report, NBCC has been appointed as the land management agency to auction the real estate assets of loss-making companies. The agency, the report added, "will determine the current land use and its suitability for industrial, manufacturing or other purposes, according to the guidelines".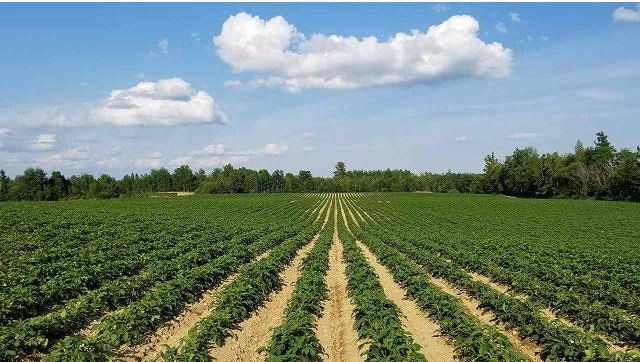 Politics
Freebies are not just fiscally ruinous, but also have other baneful consequences. Punjab, for instance, has not just emptied the state exchequer but also harmed soil because excessive groundwater is drawn using electric tube-wells
India
The Pradhan Mantri Awas Yojna-Gramin (PMAY-G) has been implemented from 1 April, 2016, with an objective of providing "Housing for All" by March 2024
Politics
Nitish Kumar had on Tuesday pulled the plug on JD(U)'s alliance with the BJP and resigne from the post of chief minister. He followed it up by staking claim to form a new government with support from the Grand Alliance