Central trade unions extend support to three-day strike by BSNL staff
Central trade unions on Wednesday said they will extend support to the proposed three-day strike by employees and officers of Bharat Sanchar Nigam Ltd on 18-20 February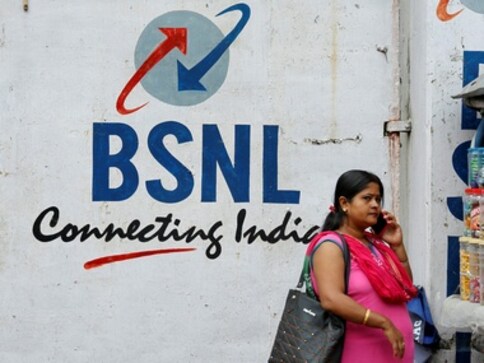 BSNL employees have announced a three-day nationwide strike on 18-20 February demanding allotment of 4G spectrum to the telecom PSU and wage revision for the workforce

The ten central trade unions that extended their support to the proposed strike included INTUC, AITUC, HMS, and CITU amongst others
New Delhi: Central trade unions on Wednesday said they will extend support to the proposed three-day strike by employees and officers of Bharat Sanchar Nigam Ltd on 18-20 February.
BSNL employees have announced a three-day nationwide strike demanding allotment of 4G spectrum to the telecom PSU and wage revision for the workforce.
"United Platform of Central Trade Unions, which met on 12th February 2019 at New Delhi resolved to extend full support to the ongoing struggle of the BSNL employees and officers," the statement by ten central trade unions said.
The ten central trade unions that extended their support to the proposed strike included INTUC, AITUC, HMS, and CITU amongst others.
World
If freight trains stop running next month, nearly every industry in the United States will suffer. Many businesses only have a few days' worth of raw materials and finished goods storage space. Food, fuel, automobiles, and chemical manufacturers, as well as their customers, would all feel the pinch
World
Members of the University and College Union in the UK are demanding a pay rise in recognition of the cost-of-living crisis, and an end to insecure contracts
World
The Israeli army reported on Saturday evening a rocket had been fired from the Gaza Strip towards Israel, the first in a month