Central trade unions extend support to three-day strike by BSNL staff
Central trade unions on Wednesday said they will extend support to the proposed three-day strike by employees and officers of Bharat Sanchar Nigam Ltd on 18-20 February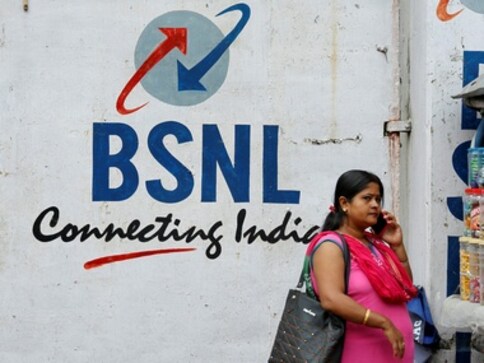 BSNL employees have announced a three-day nationwide strike on 18-20 February demanding allotment of 4G spectrum to the telecom PSU and wage revision for the workforce

The ten central trade unions that extended their support to the proposed strike included INTUC, AITUC, HMS, and CITU amongst others
New Delhi: Central trade unions on Wednesday said they will extend support to the proposed three-day strike by employees and officers of Bharat Sanchar Nigam Ltd on 18-20 February.
BSNL employees have announced a three-day nationwide strike demanding allotment of 4G spectrum to the telecom PSU and wage revision for the workforce.
"United Platform of Central Trade Unions, which met on 12th February 2019 at New Delhi resolved to extend full support to the ongoing struggle of the BSNL employees and officers," the statement by ten central trade unions said.
The ten central trade unions that extended their support to the proposed strike included INTUC, AITUC, HMS, and CITU amongst others.
Business
Ten central trade unions on Monday said around 25 crore people will participate in a nationwide strike on 8 January to protest against the government's "anti-people" policies
Business
If the VRS reaches full target, the staff strength will come down by half. The effective date of voluntary retirement under the present scheme is 31 January, 2020.
Business
As many as 75,000 employees of Bharat Sanchar Nigam Ltd (BSNL) have already opted for the VRS scheme which rolled out recently, Chairman and Managing Director of the state-owned telecom corporation PK Purwar said on Thursday