Central Bank shares zoom 16% on Rs 3,353 cr fundraising plans by government
Central Bank of India stock on Wednesday surged about 16 percent after the company's board approved to allot shares on a preferential basis to the government to raise up to Rs 3,353 crore
Central Bank of India stock on Wednesday surged about 16 percent after the company's board approved to allot shares on a preferential basis to the government to raise up to Rs 3,353 crore

The bank said the board approval is subject to the nod of the shareholders, Reserve Bank of India, Securities and Exchange Board of India and other statutory authorities

At the BSE, shares of the company soared 15.87 percent to Rs 20.80 apiece
New Delhi: Central Bank of India stock on Wednesday surged about 16 percent after the company's board approved to allot shares on a preferential basis to the government to raise up to Rs 3,353 crore.
At the BSE, shares of the company soared 15.87 percent to Rs 20.80 apiece.
On the NSE, it climbed 15 percent to Rs 20.70.
The capital raising committee of the board of directors at its meeting on Tuesday considered and approved raising of equity capital by issuance and allotment of up to 158,38,45,063 equity shares aggregating to Rs 3,353 crore to the government on a preferential basis, it said in a regulatory filing.
The bank said the board approval is subject to the nod of the shareholders, Reserve Bank of India, Securities and Exchange Board of India and other statutory authorities.
Business
Following an FIR, the agency conducted searches at nine locations, including residential and office premises of the accused in Mumbai and Kolhapur
World
Lawmakers said their inquiry was designed to uncover why the UK performed "significantly worse" than many other countries during the initial period of the pandemic.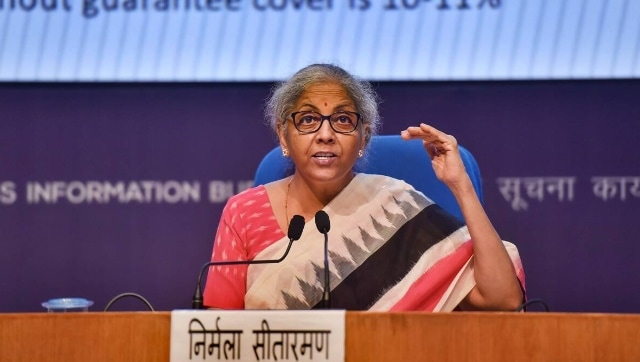 World
During the meeting, she appreciated the World Bank Group for its initiative to increase lending space for India to enhance availability of finance for development