CBS suspends CEO search, fuelling Viacom merger expectations
By Helen Coster (Reuters) - CBS Corp on Tuesday said it had suspended its search for a new chief executive and extended the role of its interim CEO Joseph Ianniello until the end of the year, renewing speculation the U.S. media company will seek to merge with peer Viacom Inc. Ianniello, who was previously the company's chief operating officer, became interim CEO in September after the CBS board ousted then-CEO Leslie Moonves over accusations of sexual harassment and assault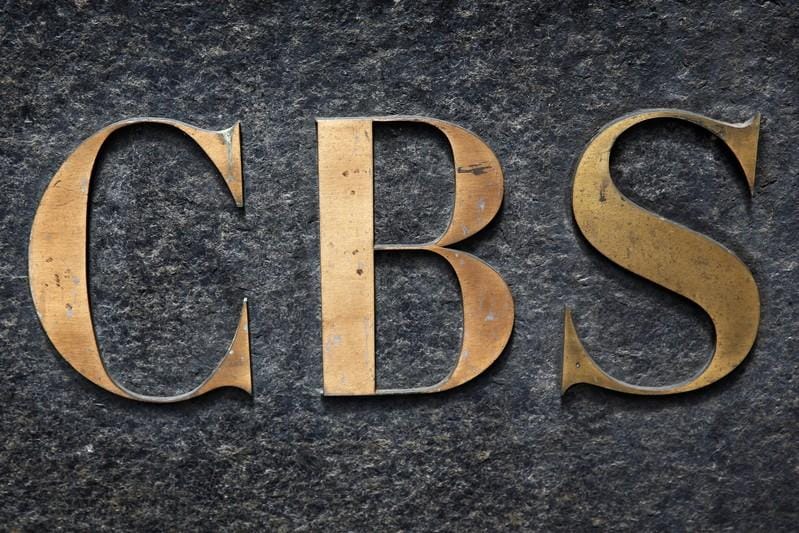 By Helen Coster
(Reuters) - CBS Corp on Tuesday said it had suspended its search for a new chief executive and extended the role of its interim CEO Joseph Ianniello until the end of the year, renewing speculation the U.S. media company will seek to merge with peer Viacom Inc.
Ianniello, who was previously the company's chief operating officer, became interim CEO in September after the CBS board ousted then-CEO Leslie Moonves over accusations of sexual harassment and assault.
Ianniello's interim role included a clause stating that if he was not named permanent CEO by June 30, 2019, he could leave the company with severance estimated to reach $70 million, according a source familiar with the matter. The same clause applies to his new agreement ending Dec. 31.
Moonves has denied any wrongdoing.
Speculation over the past few months about CBS considering for the third time a tie-up with Viacom hindered its search for a CEO as candidates worried about how their position could be jeopardized in a potential merger, sources familiar with the matter have told Reuters.
Viacom is also controlled by the Redstone family's National Amusements Inc.
Advocates for a combined CBS-Viacom company believe it would have greater scale to compete in a rapidly consolidating media world led by Netflix and Walt Disney Co.
Extending Ianniello's role as interim CEO and dropping the search for a permanent CEO appears to set a time frame for how long CBS believes it would take to complete a deal.
(Reporting by Helen Coster; Editing by Kenneth Li and Chris Reese)
This story has not been edited by Firstpost staff and is generated by auto-feed.
World
By Andrea Shalal WASHINGTON (Reuters) -The United States said on Thursday it would boost public climate finance to help poor countries reduce greenhouse gas emissions and adapt to a changing climate, doubling funding by 2024 from high average levels hit during the Obama administration. The White House said it was embracing "ambitious but attainable goals" for international aid to developing countries, given the urgency of the climate crisis and to compensate for a sharp drop in U.S. funding during the Trump administration.
World
(Removes extraneous word 'while' in paragraph 3) (Reuters) -Pregnant women infected with COVID-19 and their newborn children face higher risks of complications than was previously known, a study by British scientists showed on Friday. An infection of the new coronavirus in such newborns is associated with a three-fold risk of severe medical complications, according to a study conducted by scientists at the University of Oxford. (https://bit.ly/3tNwkJ7) Pregnant women are at higher risk of complications such as premature birth, high blood pressure with organ failure risk, need for intensive care and possible death
World
MADRID (Reuters) -Anonymous death threat letters with bullets enclosed in the envelopes have been sent to two of Spain's top security officials and the leader of the hard-left Unidas Podemos party, officials said on Friday, adding police are investigating.