CBI says Nirav Modi managed to travel despite Interpol flashing info on revocation of passport
Absconding diamantaire Nirav Modi managed to travel across several countries even after information about his passport being revoked by the Indian government was flashed in the Interpol central database on 24 February, the CBI said
New Delhi: Absconding diamantaire Nirav Modi managed to travel across several countries even after information about his passport being revoked by the Indian government was flashed in the Interpol central database on 24 February, the CBI said here on Monday.
The agency said it had shared the information about revocation of his passport in the 'diffusion' notice issued through the Interpol on 15 February.
"After the passport was revoked/cancelled by External Affairs Ministry, we had updated this information in the diffusion notice. The information that passport of Nirav Modi has been revoked was provided in the Interpol central database, available to all the member countries, on 24 February," CBI spokesperson Abhishek Dayal said.
He said after the 'diffusion' notice was issued by the Interpol on the request of the CBI, the agency followed it up with six countries where Modi was suspected to have fled. The agency requested these countries to share information about his whereabouts and movements.
The agency sent these reminders to the Interpol coordination agency of the United Kingdom on 25 April, 22 May, 24 May and 28 May, agency sources said.
Similar reminders were also sent to the agencies of the USA, Singapore, Belgium, UAE and France, they said.
The case pertains to cheating the state-run Punjab National Bank (PNB) through fraudulent issuance of Letters of Undertaking (LoUs) and Foreign Letters of Credit (FLCs) worth over $2 billion (about Rs 13,000 crore) by Nirav Modi and his uncle Mehul Choksi, both absconding since the first week of January.
The agency recently charge-sheeted both Modi and Choksi separately in the scam. It has now approached the Interpol for a Red Corner Notice aimed at bringing Nirav Modi back for facing trial in the cases against them, the sources said.
The CBI, in its charge sheets filed on 14 May, had alleged that Nirav Modi, through his companies, siphoned off funds to the tune of Rs 6,498.20 crore using fraudulent LoUs issued from PNB's Brady House branch in Mumbai.
Choksi allegedly swindled Rs 7,080.86 crore, making it possibly the biggest banking scam in the country, it alleged.
Politics
The money laundering case against Deshmukh and others was made out after the CBI booked him in a corruption case related to allegations of at least Rs 100 crore bribery made by former Mumbai police commissioner Param Bir Singh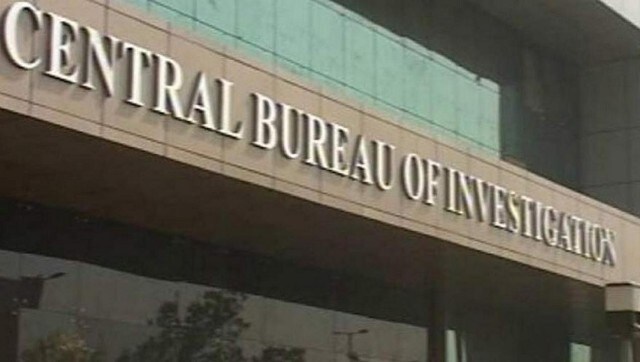 India
The central agency registered 23 separate cases on 14 Nov against 83 people allegedly involved in online child sexual abuse and exploitation
World
Small pockets of unvaccinated people and corona fatigue are major contributors to countries like Germany, France and Austria seeing their hospitals being swamped with coronavirus patients