Gurmit Singh Mann named in FIR against Simbhaoli Sugars; executive chairman served as MD between 1972-2013
Gurmit Singh Mann has been the Executive Chairman of the Board of Simbhaoli Sugars Limited since 2013 and been associated with the company for 38 years in his over 46 years of experience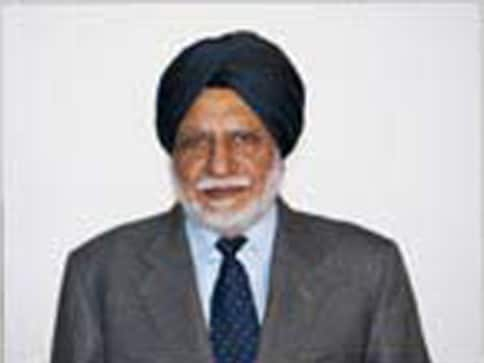 The Central Bureau of Investigation (CBI) registered an FIR against the chairman of Simbhaoli Sugars Limited, Gurmit Singh Mann and others, in connection with an alleged bank loan fraud of Rs 97.85 crore, it emerged on Sunday.
Simbhaoli Sugars is a technology company with sugar and alcohol as its main products. It is engaged in various businesses such as specialty sugars, liquor, co-generated power, ethanol, bio-manure, technology consultancy etc, according to Reuters.
Mann has been the Executive Chairman of the Board of Simbhaoli Sugars Limited since 2013 and been associated with the company for 38 years, Reuters said. The report also added that he became the chairman and managing director (CMD) of the company in the year 1989.
Mann served as the managing director of the company between 1972 to July 2013, as per Bloomberg. 
In his 46 years of experience, Mann has also served as the president of the Indian Sugar Mills Association and chairman of the Indian Sugar and General Expert Corporation Limited. Reuters also lists his annual compensation in the last fiscal year as Rs 49,35,000. Mann also spent eight years in the marketing department of M/s SmithKline Beechem Consumer Healthcare Limited (formerly known as HMM Limited).
According to the Simbhaoli Sugars Limited website, Mann has "exemplary knowledge" on sugar and alcohol products. He has also travelled widely in India and abroad.
The CBI on Sunday carried out searches at eight premises including residences of the directors, factory, corporate office and registered office of the company in Delhi, Hapur and Noida, CBI spokesperson Abhishek Dayal said.
The probe focuses on two loans: Rs 97.85 crore which was declared fraud in 2015 and another corporate loan of Rs 110 crore which was used to repay the previous loan.
The second loan was declared NPA on 29 November 2016, nearly 20 days after scrapping of Rs 1,000 and old Rs 500 notes was announced, according to the CBI FIR.
The bank was allegedly cheated to the tune of Rs 97.85 crore, but the loss incurred by the bank is Rs 109.08 crore, the FIR read.
The lender, Oriental Bank of Commerce, complained to the CBI on 17 November 2017, but the agency registered a case of criminal conspiracy and cheating under the Prevention of Corruption Act only on 22 February.
According to the FIR, OBC sanctioned a loan of Rs 148.60 crore to the company in 2011.
With inputs from PTI and Reuters
India
Internet banking services and ATMs will be available throughout the festive season. Some of the holidays will be region-specific only
India
A Delhi court on Wednesday directed Bihar Deputy Chief Minister and RJD leader Tejashwi Yadav to personally appear before it on the CBI's plea seeking cancellation of his bail in the Indian Railway Catering and Tourism Corporation (IRCTC) scam
India
The raids, part of Operation Megha Chakra, were launched after the agency registered two cases based on inputs from the Crime Against Children unit of Interpol, based in Singapore, which had received it from the New Zealand Police