New Delhi: CBI has registered a case of alleged graft against the then Deputy General Manager and other officials of Steel Authority of India Limited in Bhilai for favouring a Mumbai-based private company in the supply of raw material.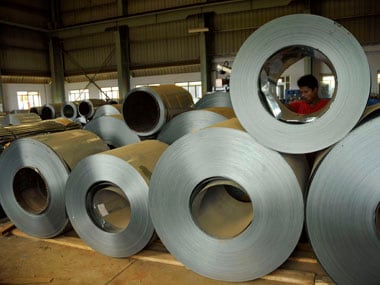 The agency registered the case against SAIL DGM N K P Singh, Deputy Manager L N Agarwal, Junior Manager D R Sahoo, industrialist Rajendra Jhanwar and his company Amjey Chem Trade private Limited for alleged cheating and under the Prevention of Corruption Act.
When contacted, Jhanwar's office said he was busy in a meeting and not available over phone.
"It is alleged that the supplier firm, in criminal conspiracy with the officials of SRU, Bhilai, cheated SRU by supplying sub-standard raw materials i.e. Sodium Hexameta Phosphate to SRU Bhilai during 2011-2012 and taking the payment," CBI spokesperson said here today.
The accused public servants of SRU Bhilai abused their official position to show undue official favour to the supplier firm of Mumbai and thereby caused an alleged loss of 27.89 lakh (approx) to SRU, the spokesperson said.
CBI sources said searches were conducted at the official and residential premises of the accused persons at Bhilai and Dhamdha in Chhattisgarh, Giridih and Ramgarh in Jharkhand, Vadravati in Karnataka and in Mumbai.
"Some documents have been recovered during the search at Bhilai", the spokesperson said.
PTI
Updated Date: Dec 21, 2014 01:54 AM