CBI quizzes former RBI deputy governor HR Khan over PNB fraud, 80:20 gold import scheme
The CBI questioned a former deputy governor of RBI in connection with Rs 13,500 crore PNB fraud involving diamantaire Nirav Modi and his uncle Mehul Choksi
New Delhi: The CBI on Friday questioned former Reserve Bank of India (RBI) deputy governor HR Khan in connection with Rs 13,500 crore Punjab National Bank (PNB) fraud involving diamantaire Nirav Modi and his uncle Mehul Choksi, an official said.
Informed sources said the official was also questioned in connection with alleged benefits to diamond merchant Choksi's group of companies following 80:20 gold import scheme introduced by former finance minister P Chidambaram.
The move comes a day after the Central Bureau of Investigation (CBI) questioned three chief general managers and one general manager of the central bank.
Modi, a regular on the lists of rich and famous Indians since 2013, along with his group companies - Diamond R US, Stellar Diamond and Solar Exports, uncle and business partner Choksi -- the promoter of Gitanjali Group, and others have been named in the scam which was admitted by the PNB in February, leading to a massive upheaval in the country's banking system.
Modi left the country along with his family in the first week of January this year, weeks before the scam was reported to the Central Bureau of Investigation (CBI).
His wife Ami, a US citizen, left on 6 January and uncle Choksi on 4 January.
The CBI in February had approached the Interpol with a request for issuing a Diffusion Notice against Modi to locate him.
The PNB has claimed in different complaints to the CBI that several Letters of Undertaking (LoUs) - issued by one bank to other banks, based on which foreign branches offer credit to buyers - were fraudulently issued by its officials in connivance with Modi and the other accused in the case causing huge losses to the bank.
Business
There is more panic in the banking world, as Credit Suisse shares plummeted on Wednesday. The global investment institution has a presence in India with assets worth Rs 20,000 crore. Will the bank's future impact the world's fastest-growing economy?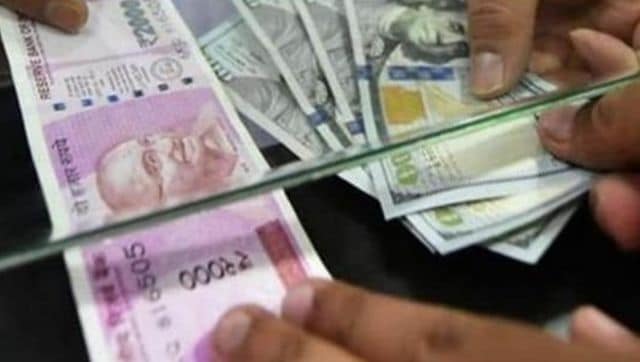 World
The process of SRVAs started last year in the month of July when the RBI issued detailed guidelines on cross-border trade transactions in the Indian rupees (INR)
World
Mohammed Haneefa Makkata, a fugitive with an Interpol Red Corner Notice issued against him, was wanted by the Kerala Police in connection with the abduction and killing of one Karim in 2006, a case that was probed by the Kunnamangalam police station in Kozhikode