CBI lodges cases to probe Indian Airlines-Air India merger, purchase of 111 planes
FIRs have been registered for offences of criminal conspiracy and corruption against unidentified officials of the civil aviation ministry and Air India
New Delhi: The CBI today registered three FIRs and a preliminary enquiry to probe alleged irregularities in Indian Airlines-Air India merger and purchase of 111 aircraft, leasing of planes and giving up of profit-making routes by Air India, causing a loss of thousands of crore of rupees.
The CBI spokesperson R K Gaur said the FIRs have been registered for offences of criminal conspiracy and corruption against unidentified officials of the civil aviation ministry and Air India.
The cases relate to decisions taken by the the ministry during the tenure of the UPA causing a loss of "tens of thousands of crore" of rupees to the exchequer, he said.
A preliminary inquiry was registered to probe the merger of Indian Airlines and Air India that also led to a loss of "tens of thousands of crore" of rupees, Gaur said.
A set of three FIRs has been lodged to probe alleged irregularities in the purchase of 111 aircraft, leasing of planes while acquisition process was still on, and giving up of profitable routes in favour of national and international airlines by Air India, the spokesperson said.
Find latest and upcoming tech gadgets online on Tech2 Gadgets. Get technology news, gadgets reviews & ratings. Popular gadgets including laptop, tablet and mobile specifications, features, prices, comparison.
India
It is alleged that GSR collected Facebook users' data for "research and academic purposes", which it allegedly sold for commercial gains to Cambridge Analytica, a company that profiled users based on their political inclination and used it to influence polls
India
Maharashtra health minister Rajesh Tope said that learning lessons from the 9 January incident, the state government will carry out a health audit of all the district hospitals in the state in the next 15 days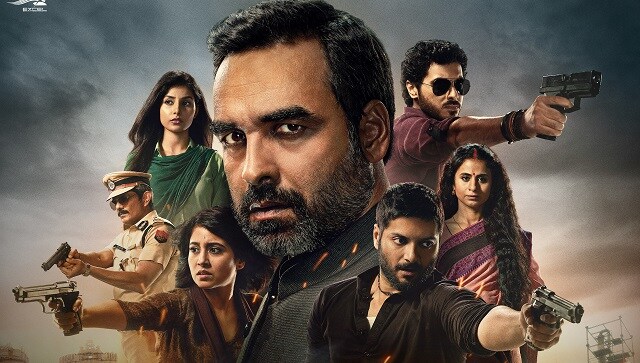 Entertainment
A complaint has been filed against Mirzapur's producers Ritesh Sidhwani, Farhan Akhtar and Bhaumik Gondaliya for allegedly showing "abusive content and illicit relations."