CBI case against KM Birla: Corporate India should not cry wolf
It's worrying when ministers also start holding out veiled threats against scrutinizing big corporate houses.
Is India Inc. under unprecedented attack? And is this going to dampen business sentiment?
India Inc. would certainly expect the nation to believe so. Days after the Central Bureau of Investigation (CBI) named industrialist Kumar Mangalam Birla in its first information report (FIR) in the coal blocks allocation scam, the Supreme Court has asked the investigative agency to look into undue favours shown to top corporate houses. There are reports that the CBI is planning to name more businessmen in fresh FIRs.
Corporate bigwigs have been careful not to comment on the Supreme Court order but have come down heavily on the government and the CBI in the Birla FIR case. This is going to affect business sentiment and kill investments, they have warned. One can understand such alarmist statements from them - after all they will come out in strong defence of one of their own.
But it's different - and worrying - when ministers also start holding out such veiled threats. Five key economic ministers berated the CBI for its action, with oil minister Veerappa Moily even invoking the spectre of Aurangzeb, no less.
Almost exactly two years back - on 10 October 2011 - then law minister Salman Khurshid said much the same thing, when corporate big shots were put in judicial custody for alleged corruption in the 2G scam case. "If you lock up businessmen, will investment come?" he said in an interview to The Indian Express.
Commerce and industry minister Anand Sharma said he couldn't "fathom how a case of impropriety can be made against Birla, an iconic industrialist respected all over the world". It is equally difficult to fathom how Sharma arrived at the conclusion that iconic, respected people cannot commit improprieties. There are far too many examples in the recent past of businesses logging dizzying growth and their promoters becoming respected icons of their respective industries only to have these companies implode.
This article is not implying that Birla is among these fallen icons or that he is guilty of impropriety in Coalgate. Nor is it giving him or his company a certificate of good conduct. This article is not about Birla or Coalgate. It is about the rather shady nexus that has come to mark the business-politics interface.
The statements made by ministers are flawed for two reasons.
One, they only serve to reinforce the impression that the government is batting for big business houses and treating them with kid gloves - the bigger the business, the softer the gloves. It has given a handle to all opponents of India's liberalisation process, who have always argued that this is benefiting only a few big industrialists. To that extent, the ministers speaking out like they did at a time their government is headed for elections on a pro-poor and inclusive growth agenda is only proof of utter political incompetence.
Two, if a country's investment climate is going to be affected by companies being investigated for alleged wrong-doing, and if ministers are going to warn that India could end up going the Russia way "where investors are not prepared to go and billionaires are put behind the bars" then it is a very sad reflection of the way business is done in the country. (Someone should point out to Moily that Birla and other iconic industrialists may not exactly be flattered by the Russia reference.) It is an admission that the Indian businesses do not function in a transparent rule-based system. Who is that an indictment of?
Just look at some of the issues that the Supreme Court has asked the CBI to probe, based on intercepts of corporate lobbyist Niira Radia's phone.
• supply of low floor buses by Tata Motors to the Tamil Nadu government.
• allotment of coal blocks to Anil Ambani's group and iron ore mines to Tata Steel
• kickbacks in the aviation sector
• favours shown by a former director general of hydrocarbons to Reliance Industries Ltd
Some of the biggest names of India Inc. will come under the scanner (of course, they could well come clean). If, as Firstpost editor R. Jagannathan has argued, the FIR against Birla was designed to ensure that the Coalgate investigation doesn't reach the Prime Minister, could it be that the panicky statements of ministers are designed to put off closer scrutiny of a slew of dodgy policy decisions that have not yet come to light?
There are a host of reasons why India is a bad place for business. Infrastructure sucks, money is expensive, permissions don't come through, decisions are not taken, rules are not transparent. Addressing these issues will provide a strong foundation for healthy businesses and a robust economy. But this does not get the kind of attention that is showered on possible action against one corporate house. Ministers, instead, indulge in turf wars, squabble over clearances, green-light economically ruinous policies, introduce opacity into policies and create any number of rent-seeking opportunities. In fact, they do everything possible to make India a difficult investment destination. Corporate India would like the more fundamental issues to be addressed, but it is quite comfortable in operating in a shadowy environment, so long as it can get away with it.
So, yes, India's investment climate will be affected if investigating agencies and the courts try to clean up this messy operating environment. Companies that have got used to prospering by managing the system will take time to adjust to an environment where they will have to play by a different set of more transparent rules. They will try to scuttle any move to a more transparent system by creating a scare about investments drying up.
India's liberalisation saga till now has been more pro-large business than pro-market (the latter is what it should be). Economists championing an open economy - including present Reserve Bank governor Raghuram Rajan - have lamented this time and again. It is often said that it requires a crisis for India to reform. Perhaps the unravelling of a series of scams and sweetheart deals will be the crisis that India needs to reform its business environment.
So if the current churn is going to bring a directional shift in economic policy making - from pro-business houses to pro- free markets, then it needs to be welcomed. There will be some short term pain. But the gains that will come will be far more sustainable and provide a stronger foundation for the economy.
Seetha is a senior journalist and author
Find latest and upcoming tech gadgets online on Tech2 Gadgets. Get technology news, gadgets reviews & ratings. Popular gadgets including laptop, tablet and mobile specifications, features, prices, comparison.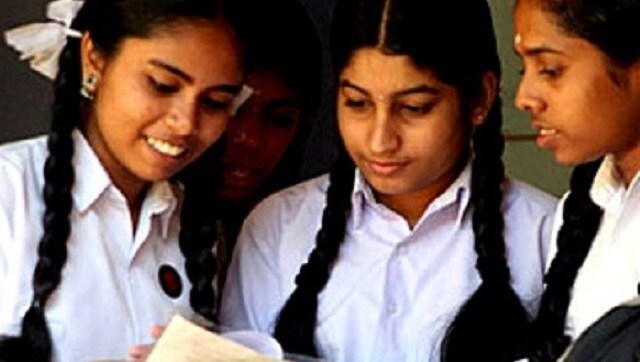 India
The ICSE board had earlier decided to conduct its pending examinations from 2 to 12 July across the state after they could not be held in March.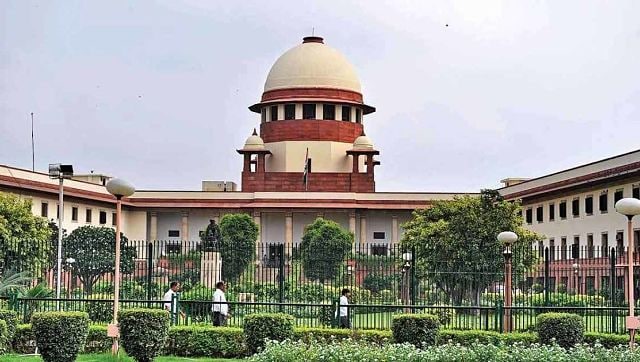 India
The top court said that the petitioner has not referred to even a single instance in the deficiency of facilities or flouting of any protocol specified by the Central or state government in any examination centre, whilst conducting such examination during the COVID-19 pandemic.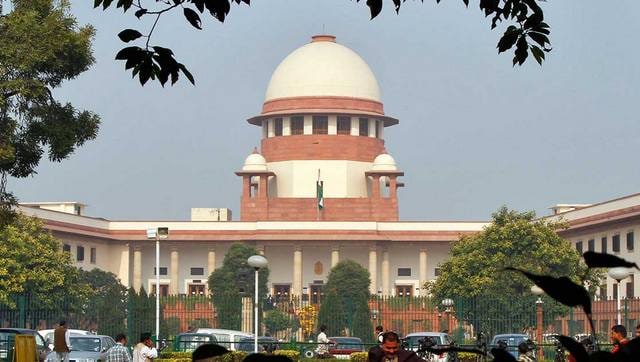 India
Parents of the school going children who have moved the top court hail from Rajasthan, Odisha, Punjab, Gujarat, Haryana, Uttarakhand, Delhi and Maharashtra.