Cashless economy: Here is why experts aren't upbeat on Jaitley's digital bonanza
'Discount' was the bait that Finance Minister Arun Jaitley used repeatedly in his speech on demonetisation in a bid to push people towards digital payment modes, a month after PM Modi made an announcement to annul Rs 500 and Rs 1,000 notes.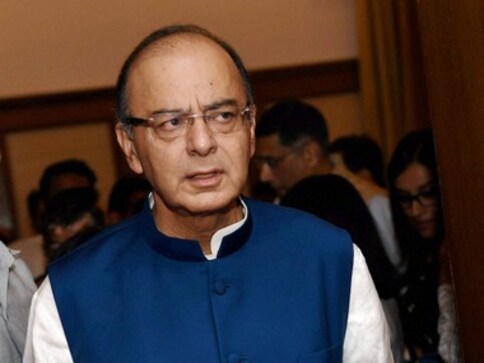 'Discount' was the bait that Finance Minister Arun Jaitley used repeatedly in his speech on demonetisation in a bid to push people towards digital payment modes, a month after Prime Minister Narendra Modi made an announcement to annul Rs 500 and Rs 1,000 notes.
At Firstpost, we spoke with personal finance expert, Jitendra P Solanki, founder, JS Financial Advisors, a financial planning firm to decode the positives and the negatives of the speech of the FM. Solanki said that what is perplexing about the announcement is that the Finance Minister has not made it clear that the discounts being offered is for a limited period or not. "To be able to enthuse more people to get on to digital mode of payments, the government must ensure deep penetration of banking facilities across the country, besides good internet connectivity. Otherwise, the thrust toward digitisation may affect businesses and livelihoods of people," he said.
Amit Trivedi, financial market trainer, author, says that Jaitley's announcement was a nudge to people to adopt cashless transactions. "The force was applied by the demonetisation announcement on 8 November and Jaitley gave a nudge on 8 December." He sees demonetisation and Digital India as two sides of the same coin with the goal being to get the country to go cashless in a major way. Though the plan is huge, implementation will throw up hurdles, he says, given the size of the country and the education levels of the people.
Tarun Birani, Founder and Director of TBNG Capital Advisors, feels that though there may be initial discomforts experienced by people, digital payments will become part of our routine. "Indians are accustomed to change and adapt as long as there are freebies. We are very value conscious."
Let's take a look at each of the 10 'discounts' offered by Jaitley:
Announces 0.75 percent discount for people buying petrol, diesel via digital payment platforms. A total of 4.5 crore consumers buy petrol and diesel worth Rs 1,800 crore daily. In one month, digital payments have doubled to 40 percent. The government expects fuel transactions worth Rs 2 lakh crore to be carried out via digital mode.

What the government is doing is forcing people to go digital and use any type of card, be it debit or credit card to get to digital mode of payments. This will have only a limited effect, say analysts. It must be remembered that any usage of cards on the digital mode has a cost factor unlike offline payment methods. Why would anyone pay more, even if it is only the case of 75 paise discount as the government has announced with regard to buying petrol and diesel via digital payment platform?
Effective 1 January 2017, 0.5 percent discount would be available for people buying monthly seasonal tickets in the suburban railway networks through digital payment mode, starting from the Mumbai suburban railways.
This discount will only help users who are familiar and comfortable making digital payments. Though this move of the government too can be suspected to give a certain push to the number of people opting for online mode of payments, the large majority will hesitate to get on to the digital bandwagon. People are still wary of using the medium and there is a trust deficit. This is because many people are aware that credit and debit cards password numbers can be photographed, copied or the details siphoned off . Case in point, Kerala ATM fraud a few months ago. Unless security challenges are not addressed, people will be hesitant to use digital modes of payment. Cyber laws are very weak in India and people will have to make repeated visits to call centres, banks in case of a fraud. Even after making repeated rounds to banks and call centres, there is no certainty the user will get his money back. However, this announcement will give a push to digital users who will go all out and use it with the added incentive of a discount.
"Monetary incentives alone may not be enough," says Trivedi. He wants the government to clarify on online charges for payments of utility bills. " If I want to pay my electricity bill online, there is a charge to be paid online. These payments and bookings will have to be streamlined," he says.
Insurance cover worth Rs 10 lakh for travellers who book railway tickets through digital mode
Insurance was always available with the Railways and those who opted for online booking were aware of it. However, insurance was optional and customers would not avail it. Now this facility is extended to digital payment methods. However, its benefit is questionable as it is a 'forced' manner of getting people to adopt a new technology.
A discount of 5 percent for transactions on digital payment mode for railway facilities like catering, retiring rooms
With this discount, what the Railways are doing is asking customers to pay for using Railway facilities using digital modes. A five percent discount is not much of a margin and not many would opt for it.
Buying general, life insurance policies from the websites of public sector insurance firms and using the same for paying premium would attract discounts of 10 percent and 8 percent respectively.
This is a curious offer. Why is the FM only focusing on public sector insurance firms? This is hardly a discount at 8 and 10 percent. With this offer what the government is doing is ensuring business for public sector insurance companies. This is a biased decision. Discrimination between public and private insurance firms in this manner is unwarranted. Just for the sake of the discounts being offered, no one will opt for a public sector insurance firm. Besides, there are other aspects that come into play when one buys a insurance.
NABARD will give RuPay card to people who possess Kisan Credit Card.
RuPay card has gained a market share in comparison with Visa and Mastercard because it is offered by banks. However, extending it to kisan credit card may not lead to any significant strides in business. Will the kisan, for whom it is intended, use it? Though the government has opened Jan Dhan accounts for the bankless, it has largely remained zero balance accounts. For RuPay card to make a difference to the farmer, he has to know bank transactions. Banking services need to penetrate remote villages and far flung areas in the country. Has the credit card gained popularity with the farmer as of now? It is debatable.
Seeking to expedite the digital switchover, the government has decided to provide two point-of-sales machines each to villages with and over 10,000 population. A total of one lakh villages will be selected for the purpose across the country.
Currently, the number of Point of Sale (POS) machines are too low. For a population of 10,000, this can work provided villagers have a bank account and also an income to be able to swipe money off machines. If there is not much income then the use of POS machines will be limited.The other major hurdle for government is infrastructure -- Internet connectivity in urban areas are not up to the mark. So what is the government talking about?
A 10 percent discount on digital payments for RFID or fastags for highway toll has also been made.
This is one of the good things in the announcement made by Jaitley. A 10 percent discount is good enough for digital payments for RFID, said Jitendra Solanki of JS Financial Advisors. But there is a catch here too. With security remaining a cause for concerns, how many will whip out their debit or credit cards or use mobile wallets for highway toll is to be seen.
"Incentives are the only way to bring about a change in habit," says Birani.
In order to ensure government departments and public sector enterprises go on a cashless path, the Merchant Discount Rate will not be borne by customers for public dealings.
This is a also a good move by the government as it concerns payment to government departments. Going cashless will provide benefits to citizens.
Public sector banks are advised that merchants should not be required to pay more than Rs 100 per month as monthly rental for PoS terminals/Micro ATMs/mobile POS from the merchants to bring small merchant on board the digital payment ecosystem.
This is a good move, too. To use a POS machine, a merchant has to pay around Rs 250 or Rs 300 to the bank. This was a big hurdle for small shopkeepers. To pay just Rs 100 per month is an affordable fee and many shopkeepers will now be encouraged to use it and increase their business.
India
Petrol pumps across the country will stop accepting debit or credit card payments from Monday onwards in protest against the 1 percent transaction fee imposed by banks.
Business
RBI has tweaked the fee levels to widen the network of merchant establishments which will accept the card payments and also to incentivise banks to invest more into cash-less or less-cash payment systems
Business
The government's e-payment drive is likely to face other hurdles as well.