Cash strapped-Jet Airways logs net loss of Rs 588 cr in December quarter as fuel cost soars 30%
Struggling carrier Jet Airways on Thursday reported a standalone net loss of Rs 587.77 crore for the third quarter ended 31 December as against net profit of Rs 165.25 crore in the same quarter previous fiscal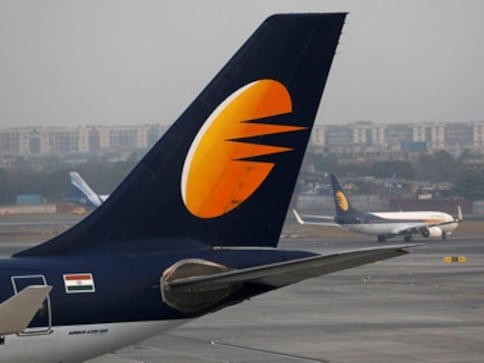 Jet Airways' revenue from operations during the quarter under review stood at Rs 6,147.98 crore as against Rs 6,086.20 crore in the year-ago period

Total expenses in the third quarter shot up to Rs 6,786.15 crore as compared to Rs 6,042.58 crore in the same quarter last fiscal

Aircraft fuel expenses stood at Rs 2,387.72 crore as compared to Rs 1,840.08 crore in the corresponding period last year
New Delhi: Struggling carrier Jet Airways on Thursday reported a standalone net loss of Rs 587.77 crore for the third quarter ended 31 December.
The company had posted a standalone net profit of Rs 165.25 crore in the same quarter previous fiscal, Jet Airways said in a regulatory filing.
The carrier said revenue from operations during the quarter under review stood at Rs 6,147.98 crore as against Rs 6,086.20 crore in the year-ago period.
Total expenses in the third quarter shot up to Rs 6,786.15 crore as compared to Rs 6,042.58 crore in the same quarter last fiscal, it added.
Aircraft fuel expenses stood at Rs 2,387.72 crore as compared to Rs 1,840.08 crore in the corresponding period last year, while aircraft and engines lease rentals were at Rs 730.35 crore as against Rs 583.67 crore.
Domestic revenue stood at Rs 2,560.44 crore, down from Rs 2,749.05 crore in the same quarter last fiscal, while the same for international operations was also down to Rs 3,587.54 crore as against Rs 3,337.15 crore, the filing added.
India
The Tata group-owned Air India has issued new guidelines for its cabin crew staff. Among the many rules, male crew members with a 'deep receding hairline or balding patches' have been asked to maintain a clean, shaved head while women have been told to adhere to a shade card for makeup
Explainers
DigiYatra, the brainchild of the Ministry of Civil Aviation, allows airline passengers to be automatically processed based on a facial recognition system at several checkpoints including entry, security check and boarding aircraft. It is expected to reduce wait times and enhance security
India
The Indian aviation safety has scored the highest ever El score of 85.49 per cent which puts India in the 48th spot. In 2018, India scored 69.95 per cent at the 102nd rank