Cash crunch: Twitterati slams PM, FM for dry ATMs, call it a 'planned' move; few even blame Congress
Cash crunch has affected ATMs in cities and towns across Andhra Pradesh, Telangana, Karnataka, Madhya Pradesh, Maharashtra, Rajasthan and Uttar Pradesh
As ATMs ran out of cash across the country since Monday, citizens were reminded of the time after demonetisation was announced on 8 November, 2016. Reports emerged of severe cash crunch impacting ATMs in cities and towns across Andhra Pradesh, Telangana, Karnataka, Madhya Pradesh, Maharashtra, Rajasthan and Uttar Pradesh. There were reports of ATMs running dry in Gujarat, too.
According to Reserve Bank of India data, currency in circulation as on 6 April was Rs 18.17 lakh crore. Industry experts feel the shortage has been caused because of cash hoarding of the Rs 2,000 currency notes
Even though Finance Minister Arun Jaitley on Tuesday dismissed fears of currency shortage in the country, saying the government has reviewed the situation and "there is more than adequate currency in circulation", twitterati wasn't amused. They took to the micro-blogging site to express their anger and disappointment at not being able to access their cash in ATMs.
Twitter users blamed the Bharatiya Janata Party (BJP) and Prime Minister Narendra Modi for the situation they found themselves back in queues to access money or face the same notices of  'No Cash' put up outside ATMs.
JNU student Kanhaiya Kumar did not let go of an opportunity to take potshots at Jaitley.
Some Twitter users resorted to rhyme to vent their frustration:
A few were not convinced with Jaitley's statement that there is no shortage. Instead, they pointed to a conspiracy theory and said the cash crunch in ATMs was 'planned'.
Some took the cash crunch to mean another 'big announcement' was on its way.
Some quipped at their own financial condition
The PM's oft-used word, 'Mitron' too was used by some Twitter users. Like this one, for instance:
The ruling party supporters were quick to dismiss the cash shortage reports, calling it a hoax
Some predictably put the blame at the Opposition's door, particularly of the Congress:
Meanwhile, the Reserve Bank of India (RBI) formed a panel to fix the cash shortage problem. According to The Indian Express, some bank officials believe the RBI has deliberately reduced cash supply to banks to force people to make digital payments and increase cashless transactions.
Business
The Manila-based multilateral funding agency has raised the inflation forecast for the current fiscal year ending in March 2023 to 6.7 per cent from its earlier projection of 5.8 per cent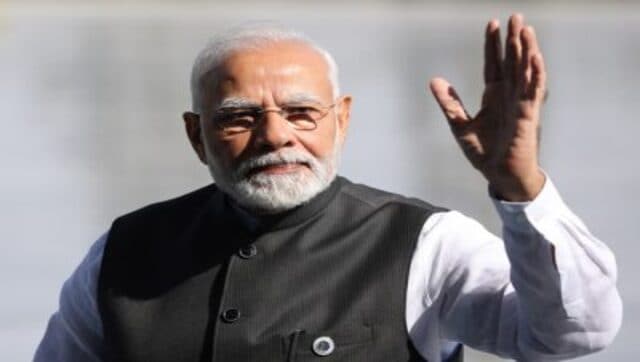 Opinion
Between 2014 and 2022, Narendra Modi not only transformed the BJP into the world's largest political party but, along with Amit Shah, he also helmed a fundamental structural retooling of the party and its support base
Business
According to the RBI, premature redemption can be done only if the buyer approaches the concerned post office/bank at least one day prior to the coupon payment date. The money will be credited to the designated bank account of the investor