Cash crunch: Twitterati slams PM, FM for dry ATMs, call it a 'planned' move; few even blame Congress
Cash crunch has affected ATMs in cities and towns across Andhra Pradesh, Telangana, Karnataka, Madhya Pradesh, Maharashtra, Rajasthan and Uttar Pradesh
As ATMs ran out of cash across the country since Monday, citizens were reminded of the time after demonetisation was announced on 8 November, 2016. Reports emerged of severe cash crunch impacting ATMs in cities and towns across Andhra Pradesh, Telangana, Karnataka, Madhya Pradesh, Maharashtra, Rajasthan and Uttar Pradesh. There were reports of ATMs running dry in Gujarat, too.
According to Reserve Bank of India data, currency in circulation as on 6 April was Rs 18.17 lakh crore. Industry experts feel the shortage has been caused because of cash hoarding of the Rs 2,000 currency notes
Even though Finance Minister Arun Jaitley on Tuesday dismissed fears of currency shortage in the country, saying the government has reviewed the situation and "there is more than adequate currency in circulation", twitterati wasn't amused. They took to the micro-blogging site to express their anger and disappointment at not being able to access their cash in ATMs.
Twitter users blamed the Bharatiya Janata Party (BJP) and Prime Minister Narendra Modi for the situation they found themselves back in queues to access money or face the same notices of  'No Cash' put up outside ATMs.
Empty #ATMs! Acute #CashCrunch! Just to remind ourselves of the background story! pic.twitter.com/4CKCUY4Wb2

— Dipankar (@Dipankar_cpiml) April 17, 2018
JNU student Kanhaiya Kumar did not let go of an opportunity to take potshots at Jaitley.
Dear Finance Minister,

Cashless Economy does not mean Cashless Banks and Cashless ATMs.
We hope you understand. 🙏#CashCrunch #CashlessATMs

— Kanhaiya Kumar (@kanhaiyajnusu) April 17, 2018
Some Twitter users resorted to rhyme to vent their frustration:
#CashCrunch ATMs are Cashless Jaitley is Clueless RBI is Careless Modi is Speechless Bhakths are Brainless Citizens are Penniless@KilaFateh @NamoronBhakt @KPadmaRani1 @beindiya @RaykaParul @UmangSharmaINC @seemaadhikari @ScamBusterIN @Harmony222S @The_veenaD @ArkalgudRamesh — Srinivas (@SrinivasSri2017) April 17, 2018
A few were not convinced with Jaitley's statement that there is no shortage. Instead, they pointed to a conspiracy theory and said the cash crunch in ATMs was 'planned'.
Some took the cash crunch to mean another 'big announcement' was on its way.
It's everywhere now.. #CashCrunch looks planned. Looks like big announcement coming soon..

— स्पॉट नाना (@NanaKaSpot) April 16, 2018
#CashCrunch again #AfterEffectsOfNoteBan Public in lines again why nation should suffer for someone's stupidity . https://t.co/yWcanv4veN

— Dil Se Desh (@Dilsedesh) April 17, 2018
Some quipped at their own financial condition
Checking for #CashCrunch. But then you realize you are poor : pic.twitter.com/tJ0T6XSZYr

— Republic Of Bakchodi (@followTheGupta) April 17, 2018
The PM's oft-used word, 'Mitron' too was used by some Twitter users. Like this one, for instance:
Mitron You don't need an ATM , if you don't have cash in ur account.#CashCrunch https://t.co/wHPOlWUt87 — Tweetera🐦 (@DoctorrSays) April 17, 2018
The ruling party supporters were quick to dismiss the cash shortage reports, calling it a hoax
As precisely predicted in this thread, antinationals have started creating nationwide panic. Shame on such traitors. Dear Indians pls dont loose sanity. Don't let them succeed. Share this thread to reveal their evil design. #cashcrunch #CashlessATMs #Bangalore #Delhi #Pune #Modi pic.twitter.com/RHHxx605yJ

— दबंग (@dabbangism) April 17, 2018
Some predictably put the blame at the Opposition's door, particularly of the Congress:
#CashCrunch This is Fake News Don't believe in rumors Work of Congress IT Cell. — Office of Pappu (@OfficeofPappuRG) April 17, 2018
Remember the fake news of #ShortageOfSalt spread by Congress & allies at demonetization period in a country which is a largest producer of salt
They are again spreading fake news thru friendly media to spread riots in India
They will instigate u#cashcrunch @sambitswaraj

— Rishabh Agarwal (@Rishabh12345670) April 17, 2018
Meanwhile, the Reserve Bank of India (RBI) formed a panel to fix the cash shortage problem. According to The Indian Express, some bank officials believe the RBI has deliberately reduced cash supply to banks to force people to make digital payments and increase cashless transactions.
India
Narendra Modi meets J&K politicians: Gupkar alliance neither has the right to speak on behalf of the people of Ladakh nor has the authority to talk about the land in Ladakh, says Jamyang Tsering Namgyal
India
Paying tribute, BJP president JP Nadda shared that Mookerjee dedicated his life to the country's integrity and unity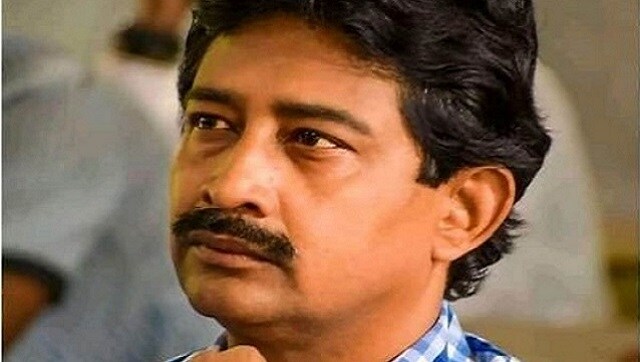 Politics
Banerjee, who unsuccessfully fought the Bengal Assembly polls on BJP ticket, described his meeting with the TMC general secretary as a 'courtesy visit'