Carlos Ghosn arrested: What misconduct is he accused of, how did it come to light; all you need to know
Carlos Ghosn became CEO of Nissan partner Renault in 2005, chairman of Nissan of 2008 and chairman of Renault in 2009, giving him considerable sway over both companies.
Tokyo: Japan was shocked by the news that Nissan Motor Co-Chairman Carlos Ghosn, who was widely respected for rescuing the car maker from near bankruptcy, was arrested on Monday for alleged financial misconduct.
Nissan said that Ghosn, who is also chairman and CEO of Renault and chairman of Mitsubishi Motors, would be fired from his post as Nissan chairman on Thursday.
What is Ghosn accused of?
Nissan CEO Hiroto Saikawa told a packed press conference on Monday night that the company had found that Ghosn had been using corporate money for personal purposes and under-reporting his income for years in official company filings to the Tokyo Stock Exchange.
Another board member, Greg Kelly, was also deeply involved in the misconduct, Nissan said. Saikawa said he couldn't elaborate as the cases are being investigated by prosecutors, who have declined to comment.
Prosecutors said that Ghosn and Kelly conspired to understate Ghosn's compensation over five years starting in fiscal 2010 as being about half of the actual 9.998 billion yen ($88.9 million).
Public broadcaster NHK said Nissan paid billions of yen to buy and renovate homes for Ghosn in Rio, Beirut, Paris and Amsterdam, citing unnamed sources. The properties had no business purpose and were not listed as benefits in TSE filings, NHK said.
Ghosn, 64, has not been formally charged. The Asahi newspaper reported that he and Kelly had submitted to prosecutors' questions after getting off a plane on Monday afternoon at Tokyo's Haneda Airport. Saikawa confirmed they had been arrested.
Ghosn and Kelly have not been seen since and their exact whereabouts are not known. Suspects are typically taken to the Tokyo Detention Centre, which is linked to the Tokyo District Public Prosecutors Office.
How did this come to light?
Nissan's Saikawa said Ghosn's alleged improprieties came to light through a whistleblower, after which the company began an internal investigation and informed prosecutors.
Japanese media reports say the informant is a member of Nissan's legal department.
The Asahi reported, without citing sources, that the informant gave the prosecutors information in a plea bargain, implying the person may have provided evidence in exchange for a lighter sentence.
How much control did Ghosn have?
After becoming CEO of a struggling Nissan in 2001, Ghosn was hailed as the automaker's savior by implementing an aggressive cost-cutting plan. Known for his flair and confidence, Ghosn won respect for his business acumen and for shaking up Nissan's traditional corporate culture, which may have made it difficult to hold him accountable.
Ghosn became CEO of Nissan partner Renault in 2005, chairman of Nissan of 2008 and chairman of Renault in 2009, giving him considerable sway over both companies.
On Monday, Saikawa acknowledged that too much power had been concentrated in Ghosn. "Looking back, after 2005 when he became CEO of both Renault and Nissan, we did not really discuss the implications," he said.
France's finance minister Bruno Le Maire said on Tuesday Ghosn should not remain in charge of Renault after his arrest in Japan.
How could he pull off this alleged deception?
This is the big question.
If the misconduct continued for years, as Saikawa said, analysts question how this could have passed undetected for so long, unless internal auditors and senior management turned a blind eye.
What's next for Ghosn?
Under Japanese law, a suspect can be detained by prosecutors for up to 20 days before being charged or released. Tsutomu Nakamura, a former prosecutor at the Tokyo District Public Prosecutors office, predicted that Ghosn will be indicted on Friday, 7 December, the last working day before that maximum period.
Ghosn is allowed access to a lawyer during his time in detention.
If bail is granted, it would be "exorbitant, in hundreds of millions of yen," or millions of dollars, Nakamura said. But in major cases like this, "often no bail is granted until after the arraignment at the first court session".
Falsifying corporate annual reports, which Ghosn and Kelly are accused of, carries a maximum penalty of up to 10 years in prison and/or a fine of up to 10 million yen, under the Financial Instruments and Exchange Act.
also read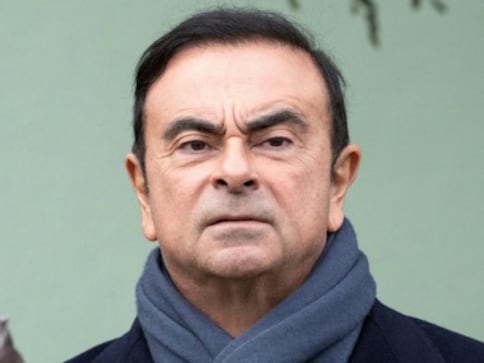 Business
Carlos Ghosn's undisclosed Nissan income is at the centre of allegations by Tokyo prosecutors against the alliance chairman, who has been charged with failing to disclose $43 million in compensation for 2010-2015 that he had arranged to receive later.
Business
Lebanon does not have an extradition treaty with Japan, according to Japan's justice ministry, making it unlikely that he could be forced to return to Tokyo to face trial.
Business
Spain's government says that Japanese carmaker Nissan Motor Co. has decided to close its manufacturing plants in the northeastern Catalonia region, resulting in the loss of some 3,000 direct jobs