Careers360 forays into online coaching space with 'JEE Knockout' crash course, plans classes for NEET
Careers360 says India has more than 70 percent students not going through National Eligibility cum Entrance Test coaching.
Careers360, India's largest education technology platform, has entered into coaching space. The company wants to be a catalyst in disrupting the industry with better results at a fraction of the cost, according to Maheshwer Peri, founder, Careers360. The EdTech platform plans to prepare students in such a way that when they enter an exam hall, they do so equipped with expertise and also are able to ace the exam.
Maheshwer Peri, founder, Careers360 said, "Our target and objectives are three fold: One, access to good tutors, coaches to prepare students for the competitive exams is almost non-existent in most parts of the country; two, cost of coaching outprices most of the aspirant population hence drastic reduction in cost is the only way to bring equity; three, by making coaching personal and smart, we hope to reduce the pressure on children and truly make them fall in love with learning while still being in schools."
Careers360's venture into coaching industry comes at a time when India is fast moving towards entrance exams to select and shortlist candidates and getting them into IITs, IIMs and medical colleges. Even jobs nowadays are determined by a student's ability to go through coaching.
India has more than 70 percent students not going through National Eligibility cum Entrance Test (NEET) coaching and at least half of them not being coached for Joint Entrance Exam (JEE). Whether it is their inability to pay or unwillingness to go through coaching, the numbers are large enough. Careers360 hopes to make a dent in that segment and generate social impact, according to a statement from the career counselling company.
The company is starting 'JEE Knockout Crash Course' and has in the pipeline BITSAT and NEET for students. "The idea is to make coaching accessible, efficient, affordable and smart. And those that can't afford can write in a mail to: scholarship@careers360.com, the statement added.
Careers360 is a data-enabled and technology-driven educational products and services company. It seamlessly integrates millions of student and institutional data points with the user generated preferences of its more than 15 million plus monthly visitors, to build sophisticated prediction and recommendation products for the students to explore and achieve career plans, based on their interests and abilities, the company release said.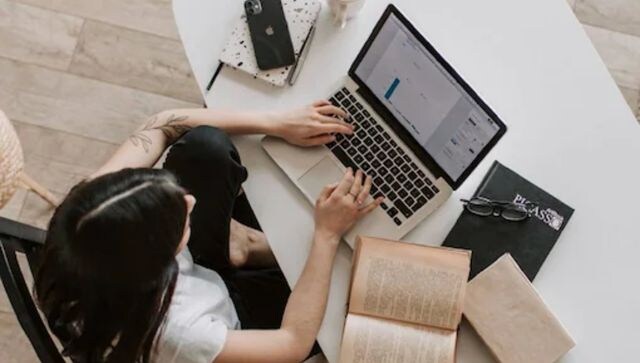 Education
When reporting to the allotted colleges for the admission procedure, candidates are required to submit a list of original documents along with photocopies
Education
The authorities have urged the educational institutions to consider weekends and holidays as working days to adhere to the schedule
Education
NTA will conduct the JEE Main 2023 exam in two sessions. Candidates can appear for one or both sessions. Check more details here