Capital markets performed well despite global volatility, says SEBI chairman Ajay Tyagi
SEBI chairman, Ajay Tyagi, on Friday said despite volatility in markets, the domestic capital market has performed better than its peers.
Mumbai: SEBI chairman, Ajay Tyagi, on Friday said despite volatility in markets, the domestic capital market has performed better than its peers.
He said global capital markets have been quite volatile in the current year, and is likely to remain so due uncertain oil prices, move towards more formal monetary policies by central banks across jurisdictions and US-China trade dispute.
These factors have also affected the Indian markets. "In terms of volatility, indices return, Indian markets have not performed much worse. In fact, they have been better off when you compare with either major developed economies or emerging markets," Tyagi said in a speech at CII financial markets summit.
Citing some data, he said in April-November returns on Nifty have moved up by about 6.5 percent. Although trailing the returns on Dow Jones (8 percent), it is higher than stock indices of other countries such as UK (-1 percent), China (-18 percent), Brazil (5.7 percent) and Japan (4.5 percent).
The volatility in Indian equity market at 12 percent, in the period, is among the lowest compared to major developed and emerging markets like UK (12 percent), US (16 percent), China (19 percent), Japan (17 percent), South Korea (14 percent), Hong Kong (19 percent) and Brazil (21 percent).
During April-November, the rupee saw a depreciation of around 7 percent against the US dollar, which is around the same level as the depreciation in the Japanese Yen (-7.3 percent) but better than many other jurisdictions like China (-10.81 percent), UK (-10.10 percent), Europe (-8.73 percent) and Brazil (-16.85 percent), he said.
He said on the domestic front, NBFCs and HFCs have been facing tight liquidity since September, though it has improved on account of RBI steps to provide systemic liquidity.
Talking to reporters later, Tyagi said SEBI is also in consultation with the mutual funds industry for changes post the liquidity crisis.
"We would gradually take action on that. On any of the policy issues we are examining, in consultation with the industry, and will gradually take appropriate action, " he said.
He also said the capital market has aided the growth of the country's economy by providing much-needed funds to the corporate sector.
He said a record amount of Rs 8.8 trillion was raised from the domestic capital market during 2017-18 (through equity and debt) against the Rs 7.7 trillion raised during 2016-17. In the current fiscal Rs 4.85 trillion has already been raised.
Tyagi said the development of other alternative sources of funding like AIFs, REITs, InvITs and municipal bonds have also been gradually gaining prominence over time.
He said there has been a spurt in AIF activities in the past two-three years, with cumulative commitment going up by 117 percent from March 2016 to March 2017 and further 96 percent from March 2017 to March 2018.
For the same periods, the total funds raised have gone up by 80-108 percent, respectively, he added.
He said seven InvITs and two REITs have so far been registered with SEBI, with three of the registered InvITs have already issued and listed more than Rs 10,000 crore of units.
Recently, one REIT has filed documents with SEBI to make an offer of more than Rs 5,000 crore of units.
Tyagi said the regulator is in touch with market participants and if any further changes are warranted relating to REITs, InvITs, or municipal bonds, appropriate action would be taken.
"A vibrant capital market has to play an increasingly pivotal role to facilitate fund mobilisation for sustaining India's projected economic growth momentum. This role becomes even more important, given the stress on the banking sector," Tyagi said.
Find latest and upcoming tech gadgets online on Tech2 Gadgets. Get technology news, gadgets reviews & ratings. Popular gadgets including laptop, tablet and mobile specifications, features, prices, comparison.
Business
Unlike 2020-21, the government cannot afford for disinvestments to be a flop-show in 2021-22 as well.
Business
The SEBI, in its letter of approval, listed a number of conditions in accordance to the Composite Scheme of Arrangement. The regulatory body has also referred to the apprehensions raised by Amazon.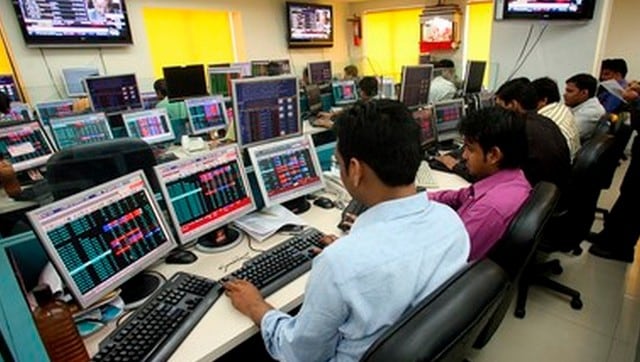 Business
Bajaj Finserv was the top gainer in the Sensex pack, rising around 4 percent, followed by Bajaj Finance, Reliance Industries, IndusInd Bank and Axis Bank