Canara Bank Jul-Sep quarter net profit down 27% to Rs 260 cr; bad loans up 10.51%
Canara Bank's total income during July-September quarter stood at Rs 11,994.64 crore, down from Rs 12,187.12 crore in the same quarter a year ago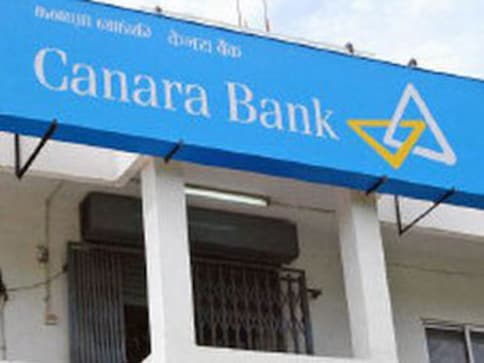 Mumbai: State-run Canara Bank's profit dropped by 27.1 percent to Rs 260.18 crore in the second quarter of current fiscal on account of higher provisioning and decline in income.
The bank had reported a net profit of Rs 357 crore in the year-ago period.
Total income during July-September quarter stood at Rs 11,994.64 crore, down from Rs 12,187.12 crore in the same quarter a year ago, Canara Bank said in a BSE filing.
The bank's Gross Non-Performing Assets (GNPA), as a percentage of advances, increased to 10.51 percent from 9.81 percent on annual basis.
The net NPA too rose to 7.02 percent from 6.69 percent.
The provisioning against NPAs rose from Rs 1,558.37 crore in September quarter 2016-17 to Rs 1,949.81 crore in the quarter under review.
Net profit for the first half of the fiscal declined to Rs 511.78 crore from Rs 585.86 crore in the year-ago period.
Its stock settled at Rs 403.75, down 4.64 percent on BSE.
Business
IndiGo on Tuesday reported a massive spike in September quarter net at Rs 551.5 crore boosted by a one-time payment towards engine issues and delayed aircraft deliveries and higher margins
Business
Dr Reddy's Laboratories' total revenue during the quarter under review stood at Rs 3,559.8 crore, down 1.56 percent, as against Rs 3,616.3 crore a year ago
Business
Sun Pharma's consolidated total revenue from operations stood at Rs 6,650.34 crore