Calm down, a failed monsoon wouldn't really break the back of rural India now
India's changing rural landscape warrants a reworking of policies related to resource allocation to the sector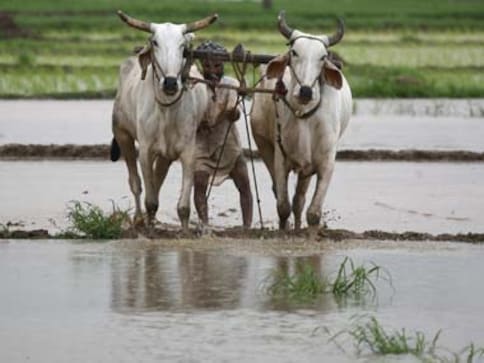 For India's changing rural economy, it doesn't really matter who will have the last laugh in predicting the tricky south-west monsoon -- Skymet, the private forecaster, or the Met department.
Reason: there is increasing evidence of a visible shift in the country's rural income pattern from agriculture to non-agricultural sources (services and industries). Even a failed monsoon would not break the back of the rural economy.
A report from India Ratings and research, formerly known as Fitch India, shows that the share of non-agriculture in rural Net Domestic Product (NDP) rose to 70.1 percent as of 2012-13 from 29.5 percent in 1970-71.
In other words, the share of agriculture as a percentage of total rural NDP declined to 30 percent from 71 percent during this period. "Less than one-third of rural NDP being linked to agriculture performance implies that rural income now is far less vulnerable to monsoon than it was few decades ago," India Ratings said in its report.
According to India ratings, reason for this shift is partly due to the fact that due to space constraints, new industrial establishments are coming up more in the rural areas. Citing the Annual Survey of Industries data, the agency said the net value-added per factory in rural areas has consistently been higher than in urban areas since the beginning of the new millennium.
This widening gap means that the benefits that the rural economy is getting from industrial expansion is more compared with the urban economy.
The changing income pattern has influenced the monthly per capita expenditure (MPCE) trend, India ratings said. The growth of rural MPCE in 2011-12 stood at 17.4 percent compared with 15.9 per cent in urban areas. The agency expects this trend to continue in the backdrop of changing nature of rural NDP (shift from agriculture to non-agri income sources), the agency said.
The positive surprise on the changing income pattern of rural India also explains the revival trend seen in bank credit. According to the RBI data, rural and semi-urban areas have clearly taken the lead in pushing bank credit compared with urban areas.
The rural and semi-urban centres registered higher growth in credit during the nine months of last fiscal year (from March 2014 to December 2014) at 9.8 percent and 8.5 percent, respectively, compared with lower growth observed in urban and metropolitan centres at 4.3 percent and 2.3 percent, respectively.
Total loan outstanding of rural borrowers grew to Rs 4.63 lakh crore in December 2014 from Rs 4.22 lakh crore in March. During this period, the total number of accounts in rural India grew by 15.3 lakhs to 3.4 crore from 3.23 crore. Compared with this, urban borrower accounts rose just 10.34 lakhs to 1.2 crore.
Secondly, the changing face of rural landscape is a reminder to the government that it's time to do away with the practice of directing huge amount of bank money, arm-twisting India's state-run banks, towards the agriculture sector. There is clearly a need to increase the share of loans to industries, where growth is actually happening.
Even when agriculture has fallen as a percentage of GDP over years (from over 50 percent at the time of independence to about 16 per cent as of now), Indian banks, especially state-run lenders have been forced every year to meet the annual credit targets set by the finance ministry.
This is despite the fact that agriculture is one of the biggest stress areas for banks. This year, the government has set a farm target of Rs 8.5 lakh crore for banks, which, if met, will constitute 14 percent of the total bank loans. Clearly, funding scarcity is not the reason for India's falling agriculture output.
India's changing rural landscape warrants a reworking of policies related to resource allocation to the sector.
News & Analysis
The Flipkart credit card carries an annual fee of Rs 500 offering unlimited cashback across several merchants.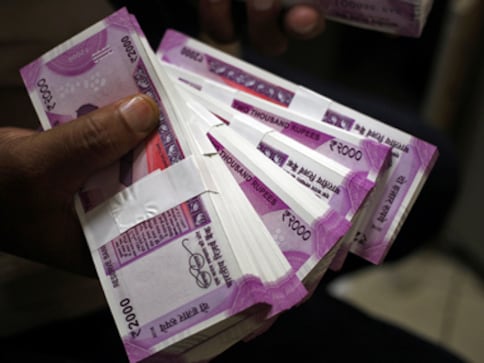 Business
Credit growth is unlikely to pick up despite the three successive rate cuts by the central bank due to the capital constraints at banks and the deepening crisis in the non-banking lenders sector, warns a report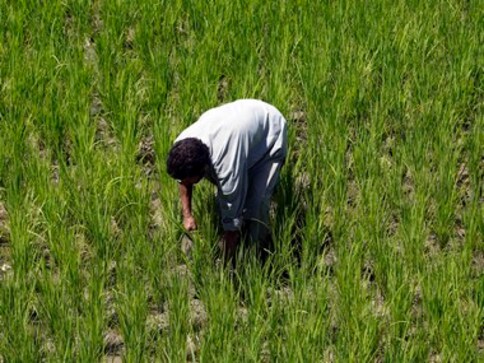 Business
"The target for agricultural credit in 2017-18 has been fixed at a record level of Rs 10 lakh crore," Jaitley said in his Budget speech.