CAIT writes to finance minister Nirmala Sitharaman seeking insurance cover for coronavirus-hit businesses
Traders' body CAIT has appealed to Finance Minister Nirmala Sitharaman to direct regulator IRDAI to mandate insurance firms to introduce coverage for disruptions to businesses on account of the coronavirus outbreak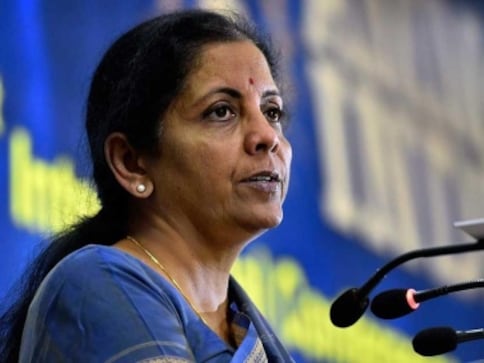 New Delhi: Traders' body CAIT has appealed to Finance Minister Nirmala Sitharaman to direct regulator IRDAI to mandate insurance firms to introduce coverage for disruptions to businesses on account of the coronavirus outbreak.
In a letter to Sitharaman, CAIT suggested that insurance companies may be mandated to introduce 'disruptions due to coronavirus' as an additional cover to fire and materials damage policies, and the existing policyholders may be offered an option to add the additional cover.
Confederation of All India Traders (CAIT) Secretary General Praveen Khandelwal highlighted the need for insurers to come up with need-based policies like cover against mosquito-borne diseases and vector-borne diseases, which can cover hospitalisation expenses due to coronavirus or fixed benefits upon its diagnosis.
CAIT has also sent a similar representation to Commerce Minister Piyush Goyal to take up the matter with Finance Ministry.
World
Tang Yu, an AI robot, was named CEO of a Hong Kong-based video game company called NetDragon Websoft. In addition to outperforming the Hong Kong stock market, the company saw a significant rise in its stock value, all within 8-10 months.
World
According to a memo issued by the House Oversight and Accountability Committee, Biden family members received over $1 million in payments over three months after the Chinese wire transfer was cleared in 2017.
Explainers
There were few outward signs that Signature Bank was crumbling before the New York Department of Financial Services on Sunday seized the bank's assets and asked the Federal Deposit Insurance Corp take over its operations