CAG red flag on banks: Govt shouldn't miss the warning; it isn't too late to get rid of zombie banks
The CAG has expressed doubts on the ability of India's 21 public-sector banks to raise sufficient amount of money from the markets.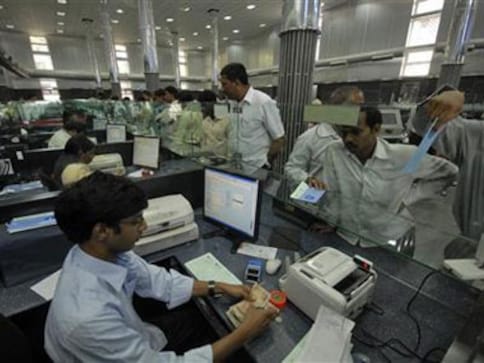 The Narendra Modi government's failure, to adequately assess state-run banks' bad loan problem and act early to avert a crisis situation, mirrors in the Comptroller and auditor general (CAG) report that was made public on Friday (read an Indian Express report here).
The government auditor has expressed doubts on the ability of India's 21 public-sector banks to raise sufficient amount of money from the markets. These banks have managed to raise just about Rs 7,726 crore from the market after the government asked them to fend for themselves. This signals a big problem since these lenders need to mop up at least Rs 1.8 lakh crore by 2019 to meet Basel III norms.
Of this, Rs 70,000 crore includes government infusion, while the remaining Rs 1.1 lakh crore needs to be raised from the market. That, these banks can do so, was a dangerous assumption by the Modi government in its first full budget since from the very beginning it was clear that except the big ones, bad loan-ridden, poorly managed public sector banks wouldn't be in a position to attract investors.
This is what the CAG report too indicates. It strengthens the view that the Basel-III deadline of Indian state-run banks could be missed. Possibly, the government will put pressure on the Reserve Bank of India (RBI) to extend the deadline to meet Basel III capital requirements for state-run banks'. But, even if the RBI agrees to any such demand, that will be only a short-term solution. Even with the new bankruptcy code and government's emphasis on faster bad loan recovery, it is only a wishful thinking that bad loan-related problems of state-run banks will vanish by 2019.
The reason is simple. Much of the recovery process depends on economic recovery and multiple sector-specific factors. Also, the clean-up process won't be over unless government infuses enough capital to fill the holes in the balance sheets of these banks. What the government has been infusing in these banks is too little considering the depth of the problems they are in. It will take many more years for the clean-up process to get over. Consider this recent estimate by India Ratings and Research which says Indian banks will need to provide a bare minimum of Rs 18,000 crore additionally towards the 12 accounts identified by the RBI for reference to the National Company Law Tribunal (NCLT) under the Insolvency and Bankruptcy Code (IBC).
The additional provisioning, the agency estimates, will eat into banks' profits by around 25 percent in FY18. Out of the total Rs 18,000 crore required for provisioning, the iron and steel sector contributes around Rs 10,500 crore and the infrastructure sector Rs 4,100 crore, the agency said. In a banking system dominated by state-run banks (70 percent by assets), what this means is that the Narendra Modi government will have to face a substantial capital burden.
It is no rocket science to understand that sooner or later the government will have to privatise these banks. It doesn't make any sense for a government to directly control 70 percent of the banking system (by assets) of a country. At least a dozen banks are there where the government owns more than 70 percent. The Modi-government has shown some promise by kicking off the privatisation process in a slew of ailing PSUs but so far doesn't have a strong roadmap for the banking sector. The CAG report should act as an eye-opener for the government.
The government cannot indefinitely make a clutch of zombie banks queue up before it with a begging bowl for capital every year. Let private money and professionalism come in. The government, as Prime Minister Modi once said, has no business to be in business.
India
Narottam Mishra said that Sonia Gandhi should give clarification for PM's security breach in Punjab as she has lost her family members due to a security lapse
India
Earlier, a delegation led by Ashwani Sharma met Governor Banwarilal Purohit over the issue
World
Hamdok told the country in a national address on Sunday that he was stepping down after he failed to build a political consensus following an October military coup that rattled the transition.