CAG raises doubts over public sector banks' ability to raise funds from market
Govt has infused capital of Rs 1,18,724 crore from 2008-09 to 2016-17 in the PSBs for meeting their capital adequacy requirements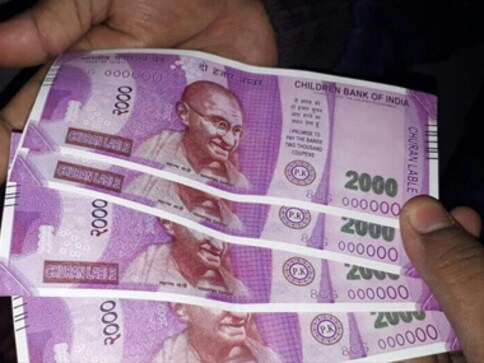 New Delhi: Government auditor CAG on Friday expressed doubts over possibility of public sector banks raising about Rs 1 lakh crore from market by 2019 even as the finance ministry asserted that the large ones will succeed in tapping funds.
The Indradhanush plan (2015-19) envisage that the PSBs would raise Rs 1.1 lakh crore over 2015-19 from the market along with capital infusion of Rs 70,000 crore by the government to meet their assessed capital requirement of Rs 1.8 lakh crore under the global risk norms Basel III.
The Comptroller and Auditor General of India (CAG), in its report tabled in Parliament, said that so far (January 2015 – March 2017), PSBs could only raise Rs 7,726 crore from the market which "raises doubts on the possibility of raising the balance, amounting to over a lakh crore from the market by 2019".
The Department of Financial Services (DFC), the report said, had informed the CAG in June 2017 that the market scenario was "quite upbeat" especially the banking stocks.
It added that stronger and bigger PSBs were nearing their 52 weeks high in stock markets and were at their highest levels in the last few years.
While the Bankex had gone down, the bigger few PSBs were doing well and their share prices were nearing 52 week high.
"DFS also replied that bigger banks, which would need nearly 60-70 percent of the capital requirement, would be in a position to raise equity from the markets in next two years," the report said.
The CAG further said there is a significant gap between book value and market value of PSB shares, with most PSBs having a lower market value, which may come in their way approaching the market for additional capital funds.
The government, as the majority shareholder, has infused capital of Rs 1,18,724 crore from 2008-09 to 2016-17 in the PSBs for meeting their capital adequacy requirements based on their performance.
India
Arya had earlier urged the people of Canada and the Canadian government to differentiate between the 'Swastika', an auspicious symbol for Hindus and the 'Hakenkreuz', a 20th century Nazi symbol of hate so that the two are not in the same league
World
PML-N chief Shehbaz Sharif assumed the office of the prime minister on 11 April after Imran Khan was removed from office through a Parliament vote
India
Mattresses and household items were destroyed in the fire which was brought under control by five fire tenders