Cadila's 2 units significantly violated CGMP regulations, ignored consumer issues, says USFDA
USFDA inspection also found torn notebook with record of 'deficiencies', plastic bags filled with shreds of paperwork at Cadila's two plants
Torn notebook with record of 'deficiencies', plastic bags filled with shreds of paperwork, failure to adequately investigate and address consumer complaints, are some of the major norm violations found by the USFDA at Cadila Healthcare's two plants in Gujarat.
As per the the warning letter sent by the USFDA over the two plants, the inspectors identified significant violations of current good manufacturing practice (CGMP) regulations for finished pharmaceuticals and deviations from CGMP for the manufacture of active pharmaceutical ingredients (APIs).
"These violations and deviations cause your drugs to be adulterated, the methods used in, or the facilities or controls used for, their manufacture, processing, packing, or holding do not conform to, or are not operated or administered in conformity with, CGMP," USFDA noted.
Recounting specific norm violations in the two plants, the USFDA said: "Our investigators found several plastic bags filled with paperwork and other scrapped items in the scrap yard. One item was a torn notebook of deficiencies recorded during review of your batch manufacturing records."
The USFDA said during the inspection it found that the company did not adequately investigate out-of-specification (OOS) laboratory test results.
"For example, the following OOS investigation reports associated with potency and content uniformity specifications for warfarin sodium, a narrow therapeutic index drug, failed to identify a root cause or provide adequate corrective actions," it said.
Besides, USFDA said Cadila Healthcare failed to establish and follow adequate written procedures describing the handling of all written and oral complaints regarding a drug product.
"Our inspection found that your firm did not adequately investigate and address consumer complaints on multiple occasions. Over a three-year period, your firm received nine consumer complaints related to potential mix-ups among products produced at your facility," it said in the letter addressed to Cadila Healthcare Chairman & Managing Director Pankaj Patel.
Complaints were reported by different pharmacies and distributors, it added.
"During your investigations of these complaints, you documented that some of the mixed-up drugs were manufactured on adjacent equipment lines, but you never completed the root cause analysis," FDA said.
Additionally, during the inspection the investigator noted that the company failed to file Field Alert Reports (FARs) with FDA in eight of these nine instances, it added.
PTI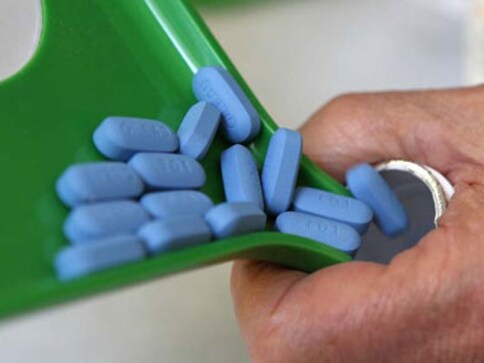 Business
Shares of Glenmark Pharmaceuticals were trading 2.17 percent up at Rs 625.20 on BSE
Business
The tentative approval by the United States Food and Drug Administration (USFDA) is for multiple strengths of 12.5 mg, 25 mg and 37.5 mg of the generic version of Apotex Technologies' Paxil CR tablets of similar strengths
Business
Shares of Lupin were trading at Rs 854.00 per scrip on the BSE, up 1.09 percent from its previous close.