Cabotage rule relaxation: Govt needs to strengthen port infrastructure to make India a major transshipment hub
India needs to take a leaf from China, which has emerged as a global maritime powerhouse in recent times with a specific focus on port-led economic development.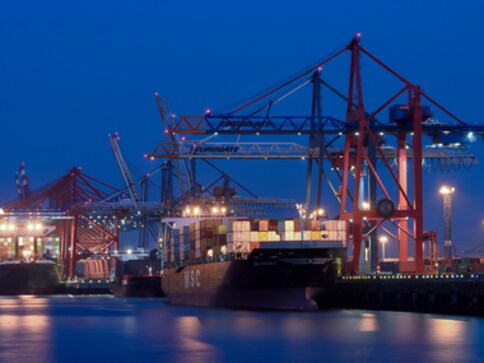 An order released by the shipping ministry in May 2018, liberalising the stringencies of the cabotage rule, has raised concerns among the Indian shipping industry. With the ease in rules, ships registered in overseas destinations will be allowed to transport containers in Indian waters to transshipment hubs the world over without specific permits of licenses.
It is largely anticipated that the entry of foreign-flagged vessels will prompt policy-makers to take a hard look at the country's maritime commerce policies. The government needs to raise the bar for Indian shipping lines and formulate policy measures to develop the competencies of Indian coasts for trade and industrialisation, drawing parallels with China.
India needs to take a leaf from China, which has emerged as a global maritime powerhouse in recent times with a specific focus on port-led economic development. With China operating 8 of the world's 17 largest ports, a robust port infrastructure has helped the country enhance coastal trade connectivity and leverage its coastline to build dedicated coastal trade routes. Over the years, China has earmarked heavy investments in building a dense harbour network on a global level, extending it a much-needed competitive edge over other countries.
The higher operating capital cost for Indian-flagged vessels has rendered them vastly uncompetitive as compared to their overseas shipping counterparts. Indian shipping lines have to bear a significantly higher expenditure in terms of costly bunker fuel, a multiple taxation structure, costs incurred on training programs for personnel and expenses like wages.
Indian vessels are also mandated to employ a larger crew per voyage and have to pay a 5 percent integrated GST on freight transport along the coast. Shipping vessels registered abroad are not encumbered with these expenses and can undercut the competition by garnering a major chunk of the freight transport business. They can offer a lower tariff structure to customers, gaining a crucial edge over domestic shipping lines. The underutilisation of existing port facilities in India remains a growing area of concern with the country's transshipment business increasingly shifting to transshipment hubs like Colombo and Singapore.
It becomes imperative here to gain a broader understanding of global transshipment complexities and chalk out a strategy to resolve issues impeding the progress of Indian transshipment trade flows. The concerned authorities and stakeholders need to expedite the building of advanced transshipment ports having the infrastructure and the technological competencies to handle diversified categories of freight.
Key initiatives will need to be rolled out to strengthen the port infrastructure in the country with the building of additional large capacity greenfield ports and undertaking brownfield expansion of existing ports. These ports need to be in proximity to international shipping channels to facilitate increased servicing of transit cargo and have deep draught facilities for berthing vessels with very large cargo carrying capacities.
Realising the need to create a streamlined port tariff framework, the government decided to abolish the Tariff Authority for Major Ports (TAMP). It has reiterated its commitment to fine-tuning the efficacies of the port sector in the country by replacing TAMP with a new Act. The reform measure is anticipated to play a key role in building a robust maritime transportation infrastructure on a Pan-India basis with a focus on the development of a well-connected inland waterways network. This will help in increasingly driving container traffic along the Indian coast and laying the groundwork for a strong transshipment hub.
Providing shipping industry players access to economical working capital on easy repayment tenors can expedite port development activities in the country. A rational taxation policy needs to be framed by the government for shipping vessels registered in India for boosting their operational competencies. Onus should also be placed on creating a single-point mechanism to address grievances of shippers and redress issues in an effective and time-bound manner. Emphasis needs to be on ensuring that Indian shipping lines comply with global operational standards and improve their operational competencies. Public-Private Partnerships (PPP) need to be increasingly encouraged to tap into the enterprise capabilities and operational expertise of private sector players to build advanced transshipment terminals in the country.
With a vast coastline of over 7500 km, India occupies a prime position on the global maritime map. Positioning the country as a global transshipment hub remains pivotal to leveraging the country's untapped maritime potential and asserting its position as a global maritime power.
(The writer is Joint Managing Director, Allcargo Logistics Limited)
India
The GST council has constituted a committee of the Group of Ministers (GoM) to examine the tax issues on online gaming and horse racing, and casino, while consulting with the state governments.
News & Analysis
The Indian government has finally decided that online gaming essentially falls under the category of 'demerit goods' and hence should attract a 28 per cent GST.