Cabinet approves wage policy framework for central public sector enterprises workmen
There are nearly 12.34 lakh employees of 320 central public sector enterprises in the country
New Delhi: The government on Wednesday approved a policy framework for central public sector enterprises (CPSEs) to negotiate the next round of wage revision with their workmen.
The move is likely to impact 9.35 lakh unionised workmen in central public sector enterprises.
The decision to clear the 'Wage Policy for the 8th Round of Wage negotiations for workmen in central public sector enterprises (CPSEs)' was taken at a meeting of the Union Cabinet chaired by Prime Minister Narendra Modi here.
There are nearly 12.34 lakh employees of 320 CPSEs in the country, of whom some 2.99 lakh employees are board level and below-board level executives and non-unionised supervisors.
The remaining 9.35 lakh belong to the unionised workmen category. Wage revision in respect of unionised workmen is decided by trade unions and managements of CPSEs in terms of guidelines issued by the Department of Public Enterprises (DPE) for wage negotiations.
"The wage revision shall be subject to the condition that there shall be no increase in labour cost per physical unit of output. In exceptional cases, where CPSEs are already working at optimum capacity, the administrative ministry/department may consult the Department of Public Enterprises considering industry norms," an official statement said.
According to the decision taken, the management of CPSEs would be "free" to negotiate wage revision for workmen where the periodicity of wage settlement for 5 years or 10 years "expired generally" on 31 December, 2016, keeping in view the affordability and financial sustainability of such wage revision for the CPSEs concerned.
"No budgetary support for any wage increase shall be provided by the government. The entire financial implication would be borne by the respective CPSEs from the internal sources.
"In those CPSEs in which the government has approved restructuring or revival plan, the wage revision will be done as per the provisions of the approved restructuring or revival plan only," the statement said.
Besides, CPSEs must ensure that any increase in wages after negotiations does not result in increase in administered prices of their goods and services.
"The management of the CPSEs concerned has to ensure that negotiated scales of pay do not exceed the existing scales of pay of executives/officers and non-unionised supervisors of respective CPSEs.
"To avoid conflict of pay scales of executives/non-unionised supervisors with that of workmen, CPSEs may consider adoption of graded DA neutralisation and/or graded figment during the wage negotiations," said the statement.
The validity period of wage settlement will be for a minimum 5 years for those who opted for a 5-year periodicity and a maximum 10 years for those who have gone in for a 10-year periodicity of wage negotiation with effect from 1 January, 2017.
CPSEs will implement the negotiated wages after confirming with their administrative ministry or department that the wage settlement is in conformity with approved
parameters.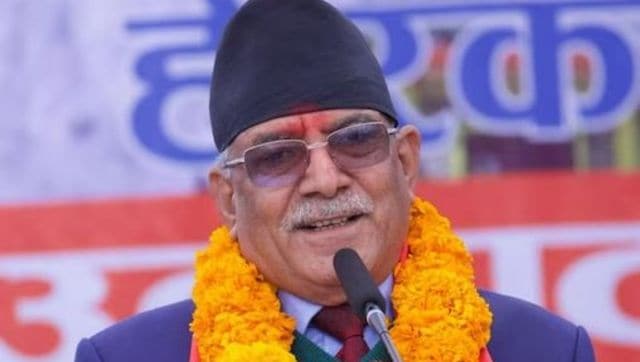 World
Nepal Prime Minister Pushpa Kamal Dahal got a vote of confidence for the second time in 70 days, this time with a different set of coalition partners
World
The report also warned that a potential conflict between India and China or Pakistan may spark repercussions that may require the immediate attention of the United States (US), especially In the wake of the Russia-Ukraine war
Explainers
India on Wednesday saw 1,134 new coronavirus cases while active cases surged to 7,026. Some experts are blaming the XBB.1.16 variant for the spike in infections, but say there is no reason to panic