Cabinet approves new pricing formula for gas finds in difficult areas
Seeking to revive interest in oil and gas exploration by simplifying rules, the cabinet approved a new fiscal and contractual regime for award of hydrocarbon acreages.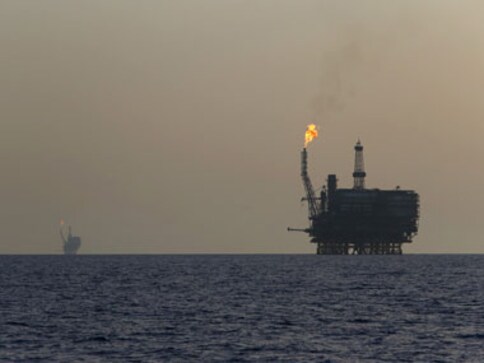 New Delhi: In a bid to attract investments in oil and gas sector, the government on Thursday announced a new pricing formula for undeveloped gas discoveries in difficult areas that would result in 85 percent jump in rates and help monetise Rs 1.80 lakh crore of inert finds.
While giving nod to pricing freedom subject to a cap for gas produced from High Pressure High Temperature, deepwater and ultra deepsea areas, the Cabinet also approved replacing the controversial Production Sharing Contract (PSC) with simpler revenue-sharing regime for all future field auctions.
Also, the Cabinet Committee on Economic Affairs, chaired by Prime Minister Narendra Modi, approved a policy for grant of licence extension to small and medium sized discovered fields like Panna/Mukta Tapti of BG Group of UK by 10 years on revised terms. The policy, however, kept out extension of Cairn India's prolific Rajastan block.
Under the new pricing formula, all undeveloped finds - 28 in all with known reserves and 10 other potential one of firms like state-owned ONGC, Reliance Industries and GSPC, as well as future discoveries would be priced at a maximum of one-year average price of alternate fuels like fuel oil, naphtha or imported LNG and coal.
Oil Minister Dharmendra Pradhan said the pricing and marketing freedom is being given to undeveloped gas finds in
difficult areas but subject to a ceiling rate.
This ceiling price would be the lowest of imported cost of fuel oil, or landed price of liquefied natural gas (LNG) or weighted average of imported price of coal, fuel oil and naphtha.
Based on average price in 2015, this cap comes to $7.08 per million British thermal unit.
This rate compares to $3.82 pre mmBtu rate based on a formula approved by the BJP government in November 2014.
Price as per this formula is slated to drop to $3.15 in April, a rate considered too low to meet cost of exploration.
Pradhan said caps would be revised six monthly based on one year rolling average with a lag of one quarter. So the
price cap for April to September would be based on average rate in 2015.
"Today's decision is expected to improve the viability of some of the discoveries already made in such areas and also would lead to monetisation of future discoveries as well."
As much as 6.75 trillion cubic feet of reserves, capable of producing 35 million standard cubic meters of gas per day for 15 years, would get monetised, he said, adding the reserves are valued at $28.35 billion (Rs 1,80,000 crore).
Pradhan said the cabinet also approved a Uniform Licensing Policy that will allow exploitation of all forms of
hydrocarbons - conventional oil and gas as well as unconventional shale oil and gas and coal-bed methane (CBM)
under one permit.
At present, conventional oil and gas exploration is covered by the New Exploration Licensing Policy (NELP) while
CBM exploration and production is governed by a separate regime. There is no licensing regime for shale oil and gas.
Also, Open Acreage Licensing Policy (OALP) allowing companies to choose the area for exploration rather than
government identifying blocks and offering them in bid rounds has been approved, he said, adding full pricing and marketing freedom would be given for oil and gas discovered made from the blocks won in OALP.
Seeking to revive interest in oil and gas exploration by simplifying rules, the cabinet approved a new fiscal and
contractual regime for award of hydrocarbon acreages.
The present fiscal system of production sharing based on Pre-Tax Investment Multiple (PTIM) and cost recovery/production linked payment will be replaced with a revenue sharing model, he said.
Companies offering the highest share of oil and gas at different price level will be awarded exploration blocks.
The new model will replace the current practice of companies getting blocks by bidding the maximum work programme and then recovering all of their investment before sharing profits with the government. This model was criticised by CAG, which said it encouraged companies to keep raising cost so as to postpone higher share of profits to the government.
International players like BP and private operators including Reliance Industries as well as ONGC have been
seeking pricing freedom as the current rates make new investments unviable.
Pradhan said India's present gas production is around 90 mmscmd. The pricing freedom to undeveloped discoveries would add 35 mmscmd to it.
Besides, there are around 10 discoveries which have been notified and whose potential is yet to be established.
PTI
India
The prime minister was addressing via video link beneficiaries of Gujarat government's financial assistance schemes for widows, elderly and destitute citizens
India
The prime minister stressed that in view of rising temperatures, regular hospital fire safety audits need to be done
India
The prime minister said that he paid homage to all those who were a part of the events of 1857 for their outstanding courage