ByteDance says it is 'bleeding' due to India bank account freeze, no relief from court
By Abhirup Roy MUMBAI (Reuters) - An Indian court on Wednesday granted no relief to China's ByteDance, owner of the TikTok video app, in a case where the company challenged the local tax authority's decision to block its Indian bank accounts, dealing a blow to its operations. Indian authorities in mid-March blocked ByteDance's bank accounts for alleged tax evasion, prompting the company to ask a court to quash the directive which it feared would hurt its operations. A two-judge bench at the High Court in Mumbai city heard the plea of a ByteDance counsel who said the company was 'bleeding' and needed funds to pay staff salaries and rent, but the court gave no relief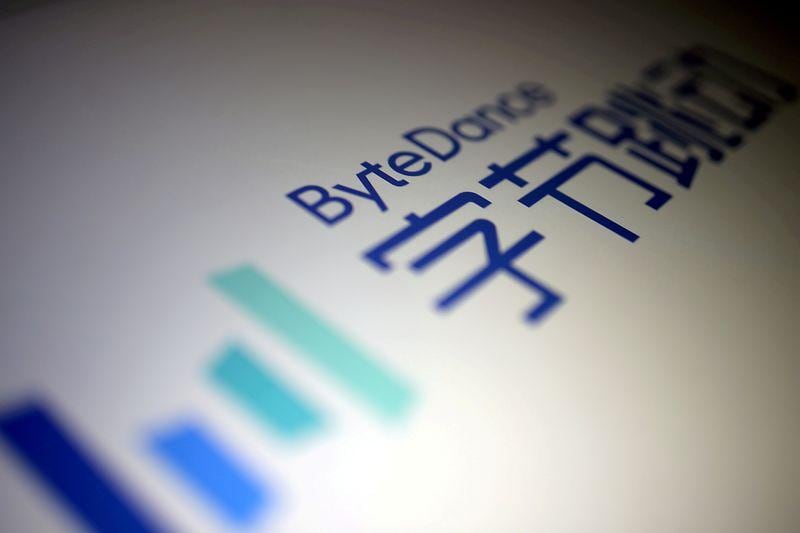 By Abhirup Roy
MUMBAI (Reuters) - An Indian court on Wednesday granted no relief to China's ByteDance, owner of the TikTok video app, in a case where the company challenged the local tax authority's decision to block its Indian bank accounts, dealing a blow to its operations.
Indian authorities in mid-March blocked ByteDance's bank accounts for alleged tax evasion, prompting the company to ask a court to quash the directive which it feared would hurt its operations.
A two-judge bench at the High Court in Mumbai city heard the plea of a ByteDance counsel who said the company was "bleeding" and needed funds to pay staff salaries and rent, but the court gave no relief.
"I'm completely hanged. I need some oxygen to survive. All bank accounts are frozen. I have to pay salary to the staff," ByteDance's counsel Prakash Shah told the court, adding that four of the company's bank accounts had been blocked.
After hearing objections from a government counsel, the court said the case will next be heard on April 6.
ByteDance, which has said it disagrees with the Indian tax authority's decision, said in a statement late on Wednesday it was confident in its legal position and was looking forward to a ruling by the court.
ByteDance in January cut its Indian workforce after New Delhi retained a ban on its popular video app TikTok, first prohibited last year following a border clash between India and China. China has repeatedly criticised India's move.
ByteDance still has around 1,300 employees in India, most of whom service its overseas operations, including work on activities such as content moderation.
Authorities ordered ByteDance India's accounts at Citibank and HSBC to be blocked this month because of alleged evasion of certain taxes in online advertising dealings between the ByteDance unit in India and its parent entity in Singapore, TikTok Pte Ltd, Reuters reported.
Last year, Indian tax authorities inspected documents at ByteDance's office and questioned some executives in relation to the advertising and other transactions with its parent entity.
(Reporting by Abhirup Roy in Mumbai; Writing by Aditya Kalra; Editing by Sanjeev Miglani and Bernadette Baum)
This story has not been edited by Firstpost staff and is generated by auto-feed.
World
CARACAS (Reuters) - Human rights groups from Venezuela and Colombia on Wednesday called on the United Nations to appoint a special envoy to address the humanitarian crisis caused by clashes between Venezuelan troops and Colombian armed groups near the countries' border. Colombian officials estimate that some 4,000 people have fled Venezuela for Colombia since March 21 following a military offensive in Venezuela's Apure state.
World
By Anton Zverev and Andrew Osborn MOSCOW (Reuters) - Jailed Kremlin critic Alexei Navalny went on hunger strike on Wednesday in an attempt to force the prison holding him outside Moscow to provide him with proper medical care for what he said was acute pain in his back and legs. The fate of Navalny, one of President Vladimir Putin's most prominent critics, is in focus after he said last week that being woken up by a guard every hour during the night amounted to torture and that his appeals for medical treatment had been ignored. In a handwritten letter addressed to the governor of his prison which was posted to social media by his team on Wednesday, Navalny said daily requests for a doctor of his choice to examine him and for proper medicine had been ignored
World
By Stephanie van den Berg THE HAGUE (Reuters) - The International Criminal Court on Wednesday upheld its 2019 acquittal of former Ivory Coast President Laurent Gbagbo on charges of crimes against humanity during post-election violence and ordered all conditions of his release be removed. The decision may open the way for Gbagbo, 75, who has been living in Belgium, to return to Ivory Coast