Bye-bye 4Ps, Hello 4Es: Four ways in which marketing has changed in this century
Philip Kotler said, 'Marketing is the action or process which helps the consumer satisfy her demand at an appropriate exchange value.' So now has this changed in the last 15 years?
By Manoj Barot
When I was asked to write on this topic, I grabbed the opportunity because 2015 was indeed a year of deep personal changes for me. It was in this year that I also switched from my first job which I held for 14 long years. It was 15 years ago that I began my career after my MBA from IIM-Calcutta. It almost felt as if life had come full circle.
So what is marketing really? If any of you would care to recall what Philip Kotler said, "Marketing is the action or process which helps the consumer satisfy her demand at an appropriate exchange value." So has this changed in the last 15 years? At first thought, you may think it hasn't.
But then again, the consumer has changed, the medium of exchange of value has changed, and by definition the process of these consumer requirements have also changed. And I believe the biggest catalyst has been the penetration and convergence of the internet and digital media.
The changed consumer: easily available outlets of information shaping changing attitudes
I am calling upon my experience with two very distinct group of consumers just to make a point here — mothers during my stint with Johnson's Baby and mobile gamers now with the newly-launched gamesbond.com. The late millennial women (born towards the later part of the 1990s) have practically grown up with the internet as a friend. They have experienced the new-found freedom to be able to ask and get answers to almost any question they want answered and this is exactly the reason the millennial mom is digitally savvy.
The new age mom probably lives in a nuclear family (even if she is with her in-laws) and she has very distinct views on how to raise her child. She makes clear decisions about the upbringing of her child and even confronts her paediatrician with information from the internet. Can you market to this new age mom in the same way you did to her mother a decade or more ago? Good luck to you if you want to try!
Then there are the mobile gamers — India has almost 150 million gamers, based on various sources. Gaming is actually a 'lean-back' experience for them, rather than a 'lean-forward' experience. I have met these young 15-year-old gamers who game to take a break. So when these guys were in the crib, the game 'Snake' on the Nokia 5110 was all the rage! But even before they were 10, they had access to smart phones from Samsung and the like, which massively expanded their mobile games repertoire. No wonder that everyone today is a gamer! Almost everyone plays some kind of game: It may start with the early morning game in the loo, on the way to office or the way back from office in the train to keep our minds engaged, sometimes during the day when work just gets to us.
Media consumption : Pull content generated by peers
Due to the opening up of broadcasting space in the 1990s, the TV was the place to be for all generations! Video continues to be the most sought after, but it is increasingly a pull medium instead of push. When I was speaking with the both new age moms and the young gamers, both said that they increasingly spent less time with TV — why should they when they can watch what they want on YouTube, hotstar etc at their convenience? No wonder millennials spend 25 percent lesser time on TV, as compared to GenY. Also they don't rely on the usual print or TV news for interesting content — what they see and hear is based on what their peers share with them. Hence the word-of-mouth quotient and virality of content is imperative.
Process or Approach changes
-Social Media: Today's consumer thrives on social media. Various researchers put the daily time spent on social media by millennials at upwards of 10 to 15 hours a day! And here too there has been a quiet evolution. Moms do not check their Facebook accounts on a daily basis — it's largely key events and occasions when they come on to post and check on their network. The gamers are a unique lot — being far younger, they increasingly do not want to be on the same network that also caters to their parents and elders. Also they have a clear distinction between the social media for all their friends (Facebook) and the social media for their gamer network (chat apps).
-Search to App: Think back to the time you want to buy anything in today's time – do you first go to google and search for it, or do you open one of the e-tail apps (Flipkart, Amazon)? I think more often than not it will be one of the apps. The apps increasingly have the traffic when it comes to mobile-commerce or m-commerce. This has impacted the new age marketers-channel mix.
-Micro communities: Even a decade ago, marketers had to make a single TV commercial, and show it at specific times of the day hoping that all the consumers out there will connect with their brand. Marketers always knew that consumers are not a monolithic mass but a mix of different likes and dislikes. We are seeing today that brands are now communicating with the consumers based on their individual affinity. For example, Zomato has a community of food lovers. Babycenter has a community of expectant plus concerned new age moms and Mobango has a community of gamers.
Finally, the 4Ps are now the 4Es of new age marketing
The four Ps of marketing — product, place, price and promotion — have now evolved into the following:
1) Product is now Experience: Consumers increasingly do not distinguish between product and service. A product should give them some service and every product should embody some key tangible benefit. Johnson's Baby has products, but they deliver support to the mother on how to encourage the development of her child's senses. Gamesbond.com provides games, but actually serves their need to be entertained through one free game every Friday.
2) Price is Exchange: Many brands today are providing the consumer value which is not just based on a price. Zomato has no price for its service except for details of your food likes and dislikes. Consumers exchange their invaluable personal information in lieu of services which are of value to them.
3) Place is Everyplace: This is very much about the ZMOT (zero moment of truth): Get the consumer while she is in the discovery phase of her journey online! Johnson's Baby partners with babycenter.in for example, to be with the mothers throughout their pre-natal journey, even though they do not have any product to offer the mothers before the birth of their baby.
4) Promotion is Evangelism: This is largely about promoting brand love. One consumer who loves your brand is more valuable than a whole campaign that promotes your brand! This consumer will talk about your brand to many more like-minded potential consumers and even convince them to be your consumers, in ways you can never do.
The last 15 years have been part of an evolutionary phase as the different market dynamics and infrastructure developments help shape the marketing process. All this dynamism when we don't even have a decent internet connection all the time! With the advent of better connectivity and increasing penetration, I see a new way of getting to every consumer one at a time becoming a reality!
The author is director of marketing, Mauj Mobile
Check out Firstpost's collection on how the past 15 years transformed sports, entertainment, technology and more in F.Rewind.
Entertainment
"All I need is your prayers," Hina Khan wrote in an Instagram post and urged everyone who had come in contact with her to test for coronavirus.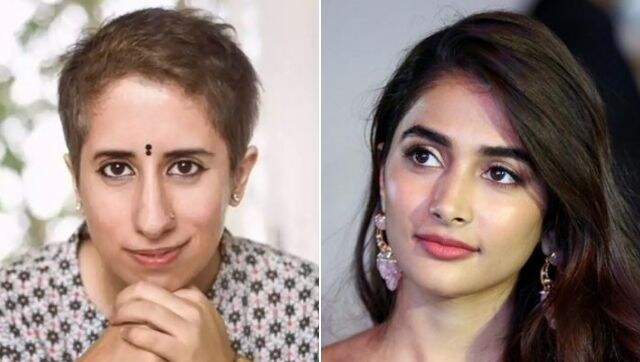 Entertainment
"Taking all the measures to combat the virus," wrote Guneet Monga while sharing the news of her coronavirus diagnosis
First Cricket News
Chennai Super Kings batting coach Michael Hussey on Tuesday tested positive for COVID-19, a day after the IPL team's bowling coach L Balaji returned positive for the dreaded virus.