By next Onam, UAE-India air travel might get cheaper as govt moves to nix festival-fleecing by airlines
It seems the Ministry of Civil Aviation sought advise from some former secretaries of civil aviation before coming up with this idea.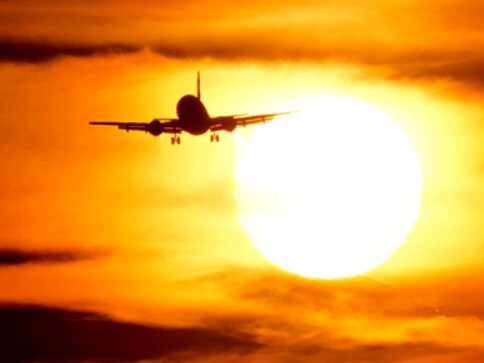 New Delhi: The Ministry of Civil Aviation may look at a "temporary" increase in bilateral flying rights with specific countries in a bid to reduce high air fares during festivals.
A top official of the Ministry of Civil Aviation told Firstpost this would mean airlines from specific countries, where there may be a large population of Indians, and airlines from India can then increase the number of seats during festivals. More seats would hopefully mean lower fares, this official said.
Airlines from India and a second country are bound by a bilateral air services agreement as of now. This ASA (air services agreement) defines the number of weekly seats, frequencies and points of call which airlines from each country can offer. A temporary liberalisation of the ASA could, in the very least, mean an increase in the number of seats.
Though this suggestion is being actively considered, the plan to have a temporary increase in bilateral rights does not start now, even though a string of festivals from Dussehra, Diwali and then Christmas are lined up over the coming months.
"An increase in bilateral rights will be done on a temporary basis for festivals like Onam which are region specific - NRIs from one particular region or state need to return home. We are not opening up restrictions for the ongoing festival season," this official said. So Malyalees working in the Gulf region, for example, may find air fares have become more rational in the near future around Onam.
This push for a temporary increase in seats to specified overseas destinations comes after Prime Minister Narendra Modi flagged the issue of exorbitant fares during festivals, specially Onam, when NRIs look to return home but are unable to afford an air ticket as prices rise considerably. Airlines, on their part, have expressed their inability to check fares during these occasions as they say demand is very high.
It seems the Ministry of Civil Aviation sought advise from some former secretaries of civil aviation before coming up with this idea.
Meanwhile, speaking about the ministry's move to regulate fares, civil aviation secretary RN Chaubey said today that airlines need to self-regulate. He was answering a question on the ministry's recent meeting with all domestic airlines where the airlines were asked to revert with individual plans on how domestic fares can be reduced.
"Airlines need to self-regulate. We have seen that only a minuscule part of airlines' ticket sale comes from high priced tickets. In fact, only 2-4 percent of revenue from metro stations is earned through very high fares.....they must regulate or else it gives an impression as if airlines are misusing the opportunity given to them at that time," Chaubey said.
He also said some suggestions may be made in the upcoming Draft Civil Aviation Policy about ways to reduce the tax burden on Aviation Turbine Fuel (ATF) which accounts for anywhere between 40-60 percent of operational costs of airlines in India.
India
Pariksha Pe Charcha is an initiative where Modi addresses queries of students related to exam stress and other issues
India
The prime minister told the district magistrates that every district needs to learn from the success of others and also evaluate their challenges
India
The event will also witness the participation of head of states, top industry leaders, international organisations and civil society, who will deliberate on critical challenges being faced by the world today and discuss how to address them