Business confidence for Jul-Sep declines 13% on GST 'teething issues', says report
The index measures the pulse of the business community and is arrived at on the basis of a quarterly survey of business expectations
New Delhi: Business confidence for the July-September quarter declined 13 percent over the last year as companies are seeing some "teething issues" on their road to compliance with the new GST regime, says a report.
The Dun and Bradstreet Composite Business Optimism Index stood at 72.1 during July-September of 2017, down 13.3 percent from the same period last year.
"Given the scale of the changes, our respondents are factoring into their scores teething issues in the short run, learning the intricacies of the new tax regime, adjusting to the input tax credit and logistics of the GST system," said Manish Sinha, Managing Director – India, Dun and Bradstreet.
While bigger companies are largely ready for the transition, the same cannot be said for SMEs.
"These issues during the survey period could have played a role in dampening business confidence. Further, concerns related to future demand conditions and weak new investment demand could have also operated as binding constraints on business sentiment," Sinha added.
Four out of the six optimism indices have registered a decline over the year-ago period. The score on volume of sales, net profits, new orders and selling prices has declined compared to July-September 2016.
He further noted that short-term issues surrounding GST implementation should fade over the course of the year and production processes would get aligned with the new framework that would help in reviving business confidence since benefits from the GST regime boost the economy's growth and rating prospects.
"Going forward, the progress of monsoon will also be critical in shaping business sentiment and influencing the pace of rural demand," he added.
The index measures the pulse of the business community and is arrived at on the basis of a quarterly survey of business expectations.
For calculating the composite Business Optimism Index (BOI), each of the six parameters -- net sales, net profit, selling prices, new orders, inventories and employee levels -- is assigned a weight. The parameter weights are then applied to these ratios and the results aggregated to arrive at the index.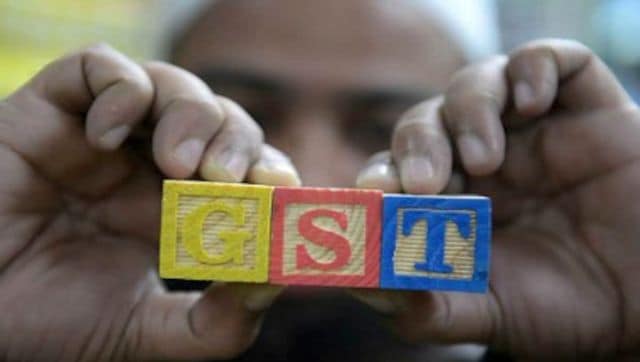 Business
A meeting of the Goods and Services Tax (GST) Council, the highest decision making body in the GST matter, is likely to be held next month
Business
An apex court bench led by Justice DY Chandrachud held that the Parliament intended that the 'recommendations of the GST Council will have persuasive value as India is cooperative federalism'
Business
The SC judgement should act as a catalyst for the GST Council to review all legacy circulars and rules and remove all anomalies in law, making compliance simple and taxpayer-friendly, along with complying with the basic principle of law and canons of taxation