Budget 2020: Income tax cuts will not only give more money to employees but boost consumption
With changes being brought in year after year, India's taxation system has become very complex, difficult to comprehend and recall
With changes being brought in year after year, India's taxation system has become very complex, difficult to comprehend and recall

In addition to the rationalisation of slab rates, individual taxpayers expect an overall enhancement of deduction limits, for instance under Section 80C

Individuals form the fulcrum in enhancing consumption in the economy, and a reduction in taxes would definitely pave the way to boost purchasing capacity
Come January, and expectations from the Budget soar high for every taxpayer. While an increase in taxable ceiling, enhancement of deduction limits remain permanent expectations from each Budget, this year these asks assume more significance.
Zita, a newly-promoted senior-level executive in a multinational company has been offered a lucrative package with built-in cherries such as stock rewards with her elevation. This has not only motivated her to sharpen her leadership skills but to also develop an interest in her tax matters with the new components introduced. She, however, has several questions troubling her, based on discussions with her peers.
Does the surcharge bring down the super-rich to rich?
Presently, the slab rate is as high as 30 percent for income exceeding Rs 10 lakh and the additional surcharge results in a whopping effective tax rate of 42.744 percent at this level. Surcharges range from 10 to 37 percent for incomes over Rs 50 lakh to Rs 5 crore. As a salaried employee enjoys limited deductions compared to a professional or corporate entity, it is reasonable for Zita to hope for lower tax slab rates.
Echoing these sentiments, most individuals expect the income slabs to rise, the effective tax rate to be rationalised specially for the mid-income group. With changes being brought in year after year, India's taxation system has become very complex, difficult to comprehend and recall. A tax framework that is simple to understand and implement, is what most taxpayers wish for.
Can Budget amendments motivate employee mobility?
What can Zita expect from a taxation perspective, if she is sent on a short-term overseas trip? The mobile population in India is significant and needs focussed attention in terms of tax relief, avoidance of double taxation and procedural relaxation. Over the past few years, the Budget has been proposing additional compliances, especially with respect to reporting of overseas assets, and claims of treaty relief.
Official foreign travel typically results in compliances in more than one country. Taxation is triggered based on the country of residence and/or source. While there are quite a few relief measures available in double taxation avoidance agreements, it would really help if local laws clarify and provide for exemption or credits to avoid double taxation.
Employers should be able to claim credits for taxes paid in the overseas location as part of the payroll process and the tax laws and rules should provide a framework to do the same to avoid disputes. Under current laws, these are not expressly provided. Further, the Budget could introduce a special regime for inbound employees at a fixed rate and nil taxes for outbound employees where the services are rendered outside India, subject to prescribed conditions. This is quite common in European taxation in the form of an Expatriate Tax Regime. Such a move would make India an attractive location for foreign talent.
The next critical aspect is regarding stock rewards. When an employee takes up assignments outside India, the benefit from stock options has to be pro-rated based on the assignment tenure in each country during the vesting period. This principle is not expressly stated in income tax laws. Hence, some companies reduce taxes on the entire income instead of income only attributable to the India service period. This increases the tax outflow for the employee. Explicit provisions in income tax laws can remove such ambiguity. The valuation basis for stock rewards where the stock is on an overseas stock exchange is also complex and is arrived at based on a Category I merchant banker's certificate. Adopting stock price from an overseas stock exchange could help ease the procedural complexity.
Can the tax laws provide more for individuals?
In addition to the rationalisation of slab rates, individual taxpayers expect an overall enhancement of deduction limits, for instance under Section 80C. The deduction limit of Rs 150,000 is generally exhausted with contributions to provident fund, NPS, life insurance premium, housing loan repayments, etc. The government may consider increasing the limit based on the nature of expenditure and investment which aligns with the objectives of the government. The deduction for investment in infrastructure bonds, for instance, can also be restored to stimulate spend on infrastructure.
Individuals form the fulcrum in enhancing consumption in the economy, and a reduction in taxes would definitely pave the way to boost purchasing capacity. Hope Budget 2020 will reward Zita's expectations with a fatter take-home paycheck by slashing her tax outgo and winning her support in growing the economy.
(Ghose is Partner, Deloitte India, Jagadeesan is Manager with Deloitte Haskins and Sells LLP)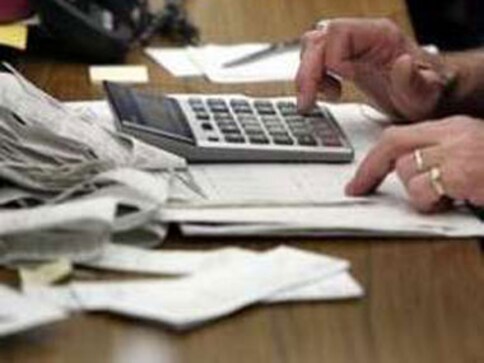 Business
Seven slabs have been introduced for personal income tax. The tax rates on income up to Rs 15 lakh have been reduced to benefit the Indian taxpayers.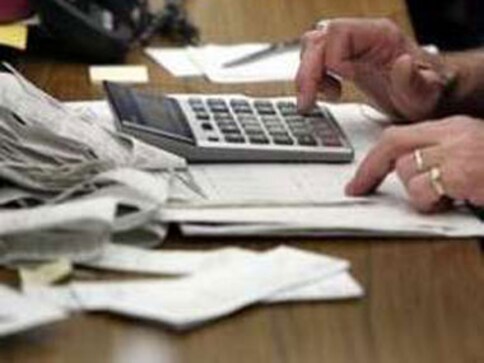 Business
Finance Minister Nirmala Sitharaman on Saturday introduced new slabs and reduced the tax rate for different slabs for an individual income of up to Rs 15 lakh per annum, if a taxpayer opts for foregoing exemptions and deductions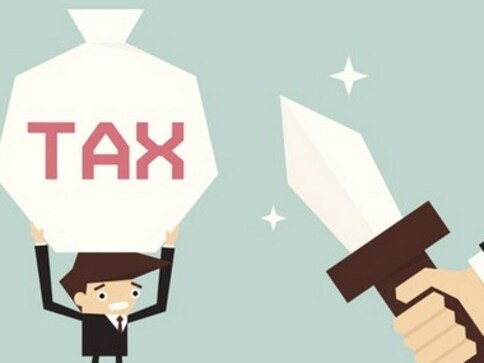 Business
Currently, the maximum tax rate of 30 percent is triggered at an income exceeding Rs 10 lakh per annum