Budget 2019: Govt may consider cutting customs duty on some medical devices
The government may consider reducing customs duty on certain medical devices in the forthcoming budget with an aim to boosting domestic manufacturing of such goods
The move would also help promote the government's ambitious Make in India initiative

Industry chamber CII in its has pre-budget memorandum has asked the government to reduce customs duty from 10 percent to 2.5 percent on PDS Plates used for nasal reconstructive surgery

It has also asked to exempt the duty on instruments for joint replacement and spinal equipment
New Delhi: The government may consider reducing customs duty on certain medical devices in the forthcoming budget with an aim to boosting domestic manufacturing of such goods, sources said.
The move would also help promote the government's ambitious Make in India initiative, said the source.
Industry chamber CII in its has pre-budget memorandum has asked the government to reduce customs duty from 10 percent to 2.5 percent on PDS Plates used for nasal reconstructive surgery.
It has also asked to exempt the duty on instruments for joint replacement and spinal equipment.
"Reduction of basic customs duty on PDS Plates to 2.5 percent would reduce the cost and benefit the patients," CII has said.
The government has recently set up National Medical Devices Promotion Council (NMDPC) to boost manufacturing, attract investments and promote exports of the fast-growing sector.
Medical devices include any instrument, apparatus, appliance, implant, material or other article, whether used alone or in combination, including the software intended by its manufacturer to be used specially for human beings or animals for one or more of the specific purposes.
India has achieved a major global position in the pharmaceutical sector. However, the same has not been replicated in the medical devices industry.
Currently, 100 percent FDI is allowed under the automatic route in the medical devices sector to encourage manufacturing of equipment.
The government would present the Budget on 1 February.
Follow full coverage of Union Budget 2019-20 here
To keep watching India's No. 1 English Business News Channel – CNBC-TV18, call your Cable or DTH Operator and ask for the Colors Family Pack (inclusive of 24 channels), available for Rs. 35/- per month, or subscribe to the channel for Rs. 4/- per day.
To keep watching the Leader in Global Market & Business News – CNBC-TV18 Prime HD, call your Cable or DTH Operator and ask for the Colors Family HD Pack (inclusive of 25 channels), available for Rs. 50/- per month, or subscribe to the channel for Rs. 1/- per day.
Find latest and upcoming tech gadgets online on Tech2 Gadgets. Get technology news, gadgets reviews & ratings. Popular gadgets including laptop, tablet and mobile specifications, features, prices, comparison.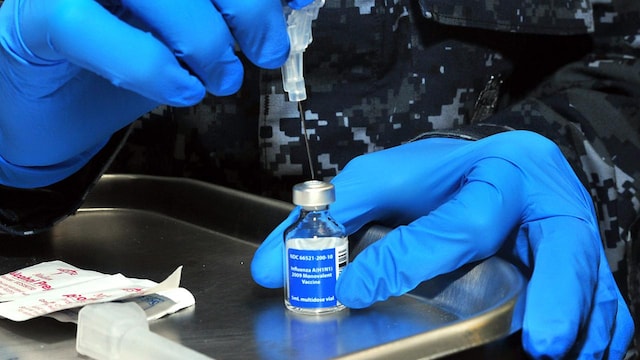 India
Over a dozen Indian companies are in partnership with other firms and institutes to bring a preventive vaccine into global markets by 2021.
science
Favipiravir is an antiviral drug that was originally made to treat influenza in Japan under the brand name Avigan.
science
The company is in talks with various institutions to make the tablets available at discounted or no cost to underprivileged patients.