Budget 2018: With more funds, Jan Dhan can graduate from savings to wealth creation
Jan Dhan accounts could be used for income generating activities in poultry, piggery, goatery etc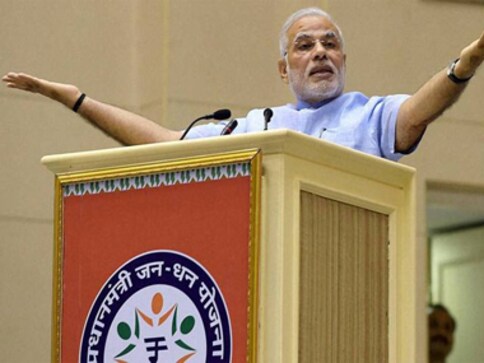 The Pradhan Mantri Jan Dhan Yojana has logged an impressive 308 million plus bank accounts. While data on dormancy is not available, PMJDY accounts are reported to have, on an average, savings balances of Rs 2235.
PMJDY is impressive; it has managed to achieve what no other financial inclusion programme has achieved, anywhere in the world. It is a rare success story in the financial inclusion landscape, which is otherwise littered with failures.
Most poor in India, who have bank accounts, aspire for more. Bank accounts, with their cash-in, cash-out features simply fail to appeal to poor people; they just do not have enough surplus to be making a trek to bank branches to deposit and withdraw.
There are two things which will draw low-income segments to banks – the promise of crating useful lump-sums of money and/or, a store of value that will be available in emergencies. This is where PMJDY needs to transition beyond a savings account to long-term, goal-based savings. Can the Budget earmark funds for more aggressive push to PMJDY so that it graduates beyond financial inclusion and becomes a source of wealth creation for the poor? Can we finally work on layering a range of products on PMJDY to make it even more relevant to the poor?
Possible interventions
The government could think of implementing gold-based investment schemes, targeted at marriage of children. An individual could save a small amount on money every week, fortnight or month for say 3-5 years. After completion of tenure, they would get a certain amount of gold. This will provide an avenue for poor people to save for say, their children's wedding or indeed to create an aspirational asset.
We could call this the Swarn Saubhagyawati Yojana and overlay it on the existing PMJDY accounts. This will take care of an aspirational need of low-income people and will enable the use of bank accounts not only for financial inclusion but also for wealth creation.
The government can hedge such a scheme against gold pricing. As soon as a person saves in SSY, the government should take a forward cover and ensure that poor are protected against the market fluctuations of gold.
The social trigger to saving for one's daughter's wedding would provide enough incentive for such a scheme to see mass usage.
Similarly, Jan Dhan accounts could be used for income generating activities in poultry, piggery, goatery etc. Can we offer the poor structured savings such that at the end of the savings cycle, they have access to a lump sum of money which gives them an option to buy a physical asset such as a livestock? The livestock should be insured, geo-tagged and poor households can use this savings pool to diversify their income sources.
It seems very doable and will be in line with what poor people think in terms of savings, which is linked very strongly in their heads to income generation. We can call this the Pradhan Mantri Swaniyojan Yojana (PMSY). This also ties in with the government's goal of doubling farmers' income by 2022.
The poor are typically, totally exposed to emergencies and want access to savings should the need arise. A loan against deposits under SSY and PMSY should be available from Bank Mitr points. The poor should be secure in the knowledge that should an emergency arise, they can access their own savings.
Such a graduation of PMJDY, to higher order financial products, suited to the needs of low-income segments will provide poor people with avenues for fulfilling their long-term financial goals. Can we get the Finance Minister to set aside some money in Budget 2018 to enable the poor to fulfil their dreams? Can PMJDY graduate from savings to wealth creation?
Click here for full coverage of Budget 2018
(The writer is Director - Asia, MicroSave. MicroSave is an international financial inclusion consulting firm that operates across Asia and Africa)
Business
Seizure of smuggled cigarettes has doubled in the last two years indicating the increase in smuggling.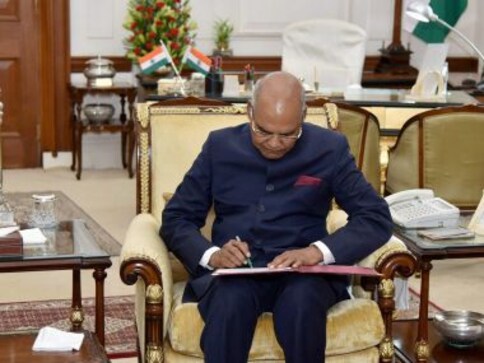 Business
President Kovind in his budget address says it is result of hard work of farmers that there has been a record production of more than 275 mn tonnes food grains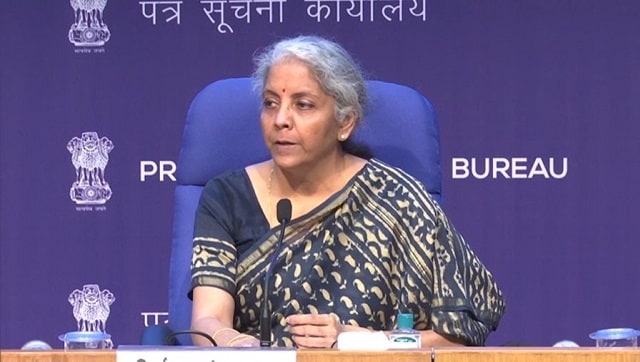 India
Sitharaman said the success of the Pradhan Mantri Jan Dhan Yojana since 28 August, 2014 is reflected in terms of opening of over 46 crore bank accounts