Budget 2018: With more agriculture states poll bound, expect more farm-focussed steps this year
The widening farm distress is evident not just from what farmers' representatives said, but also from increasing riots due to agrarian crisis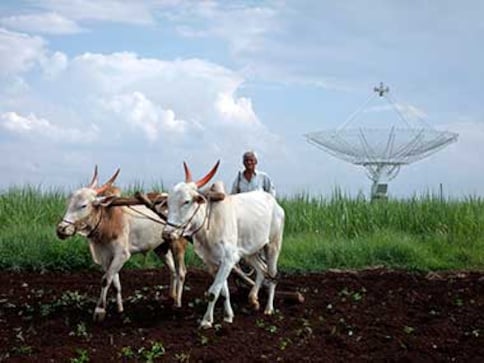 New Delhi: This year's Budget is widely expected to be farm focussed, for several reasons. One, in many BJP ruled states (Rajasthan, Madhya Pradesh and Chhattisgarh) where polls are due in 2018, there have been several farmers' protests and if the party wants to retain leadership, it had better address their issues.
Two, the BJP saw waning support of rural folk in the recent polls in Gujarat and may want to tread with caution in the poll-heavy 2018, which is also the penultimate years before General Elections.
Three, the panic among farmers about eroding incomes and an expectation of better support prices for their produce could also fuel enhanced farm focus during the Budget. The Prime Minister Narendra Modi had promised to double the income of farmers by 2022 and provide minimum support price (MSP) at input cost plus 50 percent and both these promises need reassertion, especially in perhaps the last full Budget before the term of this government ends.
Famer discontent is rising across several states, a good monsoon for the second successive year notwithstanding. Some analysts have also seen an increase in rural consumption based on better incomes. So why are farmers more distressed?
This analysis by ratings agency Crisil says a good monsoon for the second successive year has meant food prices have fallen and this has impacted farm incomes. "For pulses and oilseeds, prices fell even below their MSPs and cost of cultivation, resulting in a loss on the margins. For several crops, prices and profit margins have continued to decline in recent months."
It is no surprise then that farmer representatives told Finance Minister Arun Jaitley during pre-Budget consultations earlier this month that the median farm income is now a measly Rs 1,600 per month. That translates to just a little over Rs 50 a day.
This shortfall is further underlined when they point out that after the 7th Pay Commission recommendations have begun to get implemented, the income and perks of the employees in the organised sector have increased "substantially" whereas the real incomes of farmers continue to decline. The widening farm distress is evident not just from what farmers' representatives said, but also from increasing riots due to agrarian crisis.
This piece in Times of India quotes latest data from the National Crime Records Bureau to say 4,837 riots took place across the country in 2016 due to 'agrarian' crisis against 2,683 such incidents in 2015. And that government officials admitted frustrated farmers have shown their anger with major protests reported from Madhya Pradesh, Bihar, UP because of shrinking farm lands, failure of crops, poor irrigation facilities, bad seeds, drought, debts etc.
Farm incomes are dependent on several factors but the prices farmers get for their produce are a critical component of this equation. So has the government been generous with the minimum support price for key crops this fiscal? Analysts at Motilal Oswal said in a note to clients last month that MSPs were up 8.3 percent for Rabi crops this fiscal.
Although this is lower than the 11.3 percent hike seen in FY17, it is much better than the average hike of 7.1 percent seen across the last five years. MSP for wheat, the most procured Rabi crop, rose 6.8 percent which is the highest increase in six years.
But the government itself admits that MSP hikes this fiscal may have neither been broad based nor nearly enough.
This piece in Economic Times, which was published right after the Gujarat results where BJP got a thin victory margin, quotes Agriculture Minister Radha Mohan Singh saying "Our initiatives to double farmer income and increase production will gain more speed. Some states are not doing enough for procurement and giving support prices. The Centre will keep putting pressure that farmers should get MSP."
And the Crisil report quoted earlier notes that after witnessing double-digit growth over AYs (agriculture years) 2009-2013, the hikes in MSP for various agricultural products have moderated in recent years. While the average annual growth between AYs 2009 and 2013 was 19.3 percent, it was only 3.6 percent between 2014 and 2017. AY 2018 has seen a slight uptick, with average MSP hike for kharif crops at 6.3 percent, compared with 4.9 percent in 2017. But overall, limited support from the floor price has further depressed market prices.
This is what is probably driving farmers to now seek an agricultural debt relief package, made of matching contributions from state governments. At least a fourth of the corpus from such a package should be used to provide debt relief from non-institutional loans to tenant farmers, sharecroppers, Adivasi farmers and women farmers who don't have access to institutional loans.
What happened to the widely publicised farm loan waivers across some states, one may ask? Analysts at brokerage Prabhudas Liladhar spoke to farmers attending the country's largest farmers' mela called 'Kisan' and found that loan waiver relief is long-drawn-out for most farmers. "Most of farmers who had outstanding loans have filled the forms for loan waiver. Loan waiver is still not completely done with and it is Work-In-Process, except for some village co-operative societies which have already effected the same."
Also, farm incomes have been depressed for some time due to price and monsoon vagaries but the decline was further accentuated by demonetisation. Agriculture is a highly cash-intensive economy and withdrawal of 86 percent of the currency without timely replacement disrupted the supply chains in the sector while also affecting private consumption demand. This came about at a time when agricultural produce was at a record high.
This piece in LiveMint quotes Bojja Dasaratha Rami Reddy of the Consortium of Indian Farmers Association as saying, "The median agriculture income is about Rs 1,600 per month. No family can sustain with this even in the remotest part of the country. Hence the farming community of India demands an Income Security Act for farmers, tenant farmers and farm labourers."
Whether the government is able to address all the demands by farmers remains to be seen but given agri distress, it may not be able to ignore this vote bank entirely during the Budget announcements.
For full coverage of Union Budget 2018, click  here.
also read
India
A Varanasi court on Monday convicted gangster-politician Mukhtar Ansari in the murder of Congress leader Awadhesh Rai more than 30 years ago. A five-term MLA, Ansari is already serving a 10-year jail term in another kidnapping and murder case
India
Weather department has issued a dust storm and thundershower alert for several districts in Uttarakhand, including Almora, Bageshwar, Chamoli, Champawat, Dehradun, Garhwal, Hardwar, Nainital, Pithoragarh, Rudraprayag, Tehri Garhwal and Uttarkashi
News & Analysis
The Galaxy F54 is a budget-friendly option priced under Rs 30,000 and offers all the essential specifications that one could think of for a device at this price point. Powered by an Exynos 1380 chipset and featuring a 108MP camera, the Galaxy F54 has an introductory price of Rs 27,999