Budget 2018: Will Finance Minister Arun Jaitley fulfil common man's wish list?
The taxpayers would be glued to their televisions and electronic devices to see what the FM will present them on Budget day
Very soon, Finance Minister Arun Jaitley will present the Union Budget on 1 February. Like always, it is expected that Government would bring in measures that provide much-needed respite to individual taxpayers. While the tax rates were relaxed last year for lower income group, still majority of taxpayers believe that more needs to be done from the personal tax angle to reduce their tax outgo.
We have enumerated below the wish list that is desired from this year's budget:

Relaxation of income tax slabs
In the last two years, the government has made significant changes by introduction of Goods and Services Tax (GST), black money law, income disclosure schemes, etc., which will result into revenues. It would be good if this benefit is passed on to individual taxpayers by relaxing the tax slabs. Although the basic tax rates were reduced from 10 percent to 5 percent last year, one still feels that income threshold for higher tax rates of 20 percent and 30 percent is set on a lower side.
It is anticipated that the basic exemption limit may be increased from Rs 2,50,000 to Rs 3,00,000. Further, the income limit of Rs 10,00,000 at which the maximum marginal rate of 30 percent is applicable, may be increased to Rs 20,00,000. This move would help in reducing the tax outflow for individuals thereby enhancing their consumption capacity and investment appetite.
Raising the overall limit of Section 80C deduction
Section 80C allows for deduction on investments made / expenses incurred like life insurance premium, children tuition fee, principal repayment of housing loan, etc. This Section is extremely crucial as it covers all the major investment avenues which provide secured and steady returns and encourages individuals to park funds in these investments by allowing tax deduction upto Rs 1,50,000.
The limit under Section 80C has not undergone a major change since it was first introduced. Infact, this limit has been revised only once in the year 2014 from Rs. 1,00,000 to Rs. 1,50,000. Hence, there is enough merit to enhance the maximum allowable deduction to Rs. 3,00,000. This enhanced limit would not only subsume the rising inflation rates, but would also stimulate higher investments which had been considerably impacted due to the falling interest rates.
Introducing a separate deduction for children's education expenses
Every parent desires to provide the best quality of education to their children. For this, they have to pay hefty amounts as most schools and colleges, especially those situated in metro cities are fairly expensive. The government has done its bit by allowing a deduction upto Rs 1,50,000 under Section 80C towards tuition fees for two children. But majority of the salaried class is not able to avail this deduction as they exhaust their limits due to PF contributions, LIC premiums, etc. Further, the exemption of children education allowance upto Rs 100 per month per child is also minuscule. Hence, the FM may consider introducing a separate deduction for educational expenses which would significantly reduce the burden on working parents.
Enhancing the deduction for health insurance
Currently, the deduction under Section 80D is fixed at Rs 25,000 for health insurance premium paid for self, spouse and children. An additional deduction of Rs 25,000 is also available for parents. This limit gets increased to Rs 30,000 when payment is made for senior citizens. The Government may plan to relax these limits to safeguard people from rising medical costs and encouraging them to buy health cover.
Re-looking at home loan deduction limits
On the onset of decline in real estate sector due to the negative impact of demonetisation, the government may take a few steps to provide incentive to this sector. Hence, we hope to see a rise in the deduction on home loan interest to Rs 3,00,000 which is currently set at a fairly low limit of Rs 200,000. This would not only encourage investors to divert their funds towards real estate, but will also support the government's initiatives of providing affordable housing, developing smart cities and boosting the banking sector.
Making National Pension Scheme an attractive investment
The government considers National Pension scheme (NPS) as an important tool to transform India into a pensioned society. However, despite attractive returns and relaxation in the contribution limits, it is seen that NPS may not yet be a popular investment. The primary reason for this is the partial taxability of NPS withdrawals. Hence, it may be considered to make NPS withdrawals completely tax-free to drive more people towards NPS.
Conclusion
The taxpayers would be glued to their televisions and electronic devices to see how the FM fares on 1 February. It would be fascinating to observe if he fulfil the wishes of the common man to make this budget a historical one.
Click here for full coverage of Union Budget 2018
(The writer is Partner, Tax, KPMG in India)
World
Although it's unclear exactly how much money drivers would save as a result of a gas tax holiday, the Biden administration says that a three- month suspension of taxes would cost about $10 million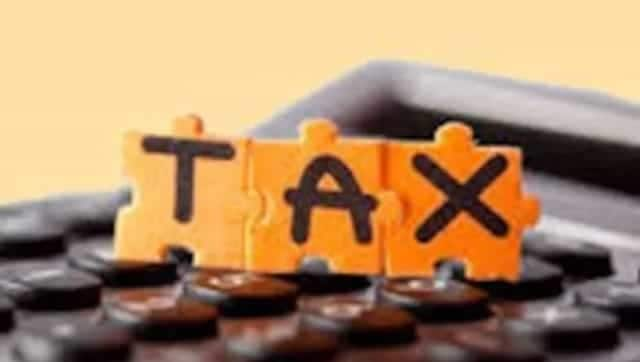 Business
You can e-verify your ITR immediately or within 120 days of filing using the methods listed on the website. The e-verification can be done through Aadhaar OTP, pre-validated bank account, pre-validated demat account or EVC generated through bank ATM
World
The US president called on states to suspend their own gas taxes or provide similar relief, and he delivered a public critique of the energy industry for prioritising profits over production