Budget 2018: Why tax parity is needed for low income employees just like small traders
A low income employee may be defined to be the one whose gross salary income is not more than Rs 15 lakh.
Small traders (read annual turnover not exceeding Rs 2 crore) are let off with a small tax---just 8 percent of their turnover is presumed to be their business income. And if they take care to collect all their receipts from their customers only through banking channels, just 6 percent is presumed to be their business income. Thus, if I sell goods to the tune of Rs 1 crore and have swiping machine through which alone I ask my customers to pay, then my deemed income from business during the year is just Rs 6 lakh. Parenthetically, I might have incentivised my customers to swipe their cards by dangling a discount of 5 percent so that they do not vote with their feet in favor of the neighboring kirana store that accepts cash.
I would pay tax on Rs 6 lakh assuming this is my only source of income at the applicable slab rates. This is a huge incentive to small traders given the fact that the retail margin in India is estimated to range from 30 percent to 40 percent. In other words small traders pay tax only on 6 percent of their turnover even if their net profit margin is 30 percent. With GST instilling the fear in the minds of tax evaders, the presumptive taxation scheme for small traders would have a large number of adherents.
Small professionals or traders (read annual gross receipts not exceeding Rs 50 lakh) are also let-off with a small tax---just 50 percent of their gross receipts is deemed to be their profit. Thus if a chartered accountant with gross receipts of Rs 10 lakh wants to, he can file his return showing a gross total income of just Rs 5 lakh assuming he has no other source of income. He would be let-off with a tax applicable on Rs 5 lakh.
The heightened profit margin for professionals reflects the reality that on goods the profit margin is less vis-à-vis on services. Both get section 80C deduction upto Rs 1.5 lakh if they care to save in the prescribed avenues among others.
Finance Minister Arun Jaitley must ponder over this logical question in Union Budget 2018-19---Why not give a low income employee a similar treatment? A low income employee may be defined to be the one whose gross salary income is not more than Rs 15 lakh. Why not deem just 60 percent of such salary as his taxable salary income?
Before someone raises the apple and oranges objection (you cannot compare a professional and a low income employee just as you cannot an apple and orange), let me offer the rationale for seeking parity of tax treatment among small income earning men and women. One of the canons of taxation is horizontal equity.
If a professional with gross receipts of Rs 10 lakh can be presumed to have earned just Rs 5 lakh with no proof asked, then in all fairness a low income income earning employee with a tighter norm of smallness should also be let off lightly. That a professional incurs business expenditure whereas a low income earning employee doesn't is a technicality that should not be allowed to come in the way of according parity of tax treatment.
There could be a pedantic objection as well---the 40 percent deduction sought may be a huge standard deduction from salary. But the point is if professionals can be given a 50 percent standard deduction, there is nothing wrong in employees being given a 40 percent standard deduction.
The Budget would throw pell-mell would be another extreme, alarmist reaction what with intuitively almost 80 percent of the salaried employees making the grade as low income employees. The answer lies in extending the tax net to bring more and more businessmen and professionals and hitherto hard-to-tax category into the tax net as well as in taxing the capital market more fully and not in refusing to give parity of treatment among small traders,  professionals and low income employees.
Click here for full coverage of Union Budget 2018
(The writer tweets @SMurlidharan)
Opinion
Government should focus on developing viable solutions and policies for radio and media industry to penetrate deeper into smaller markets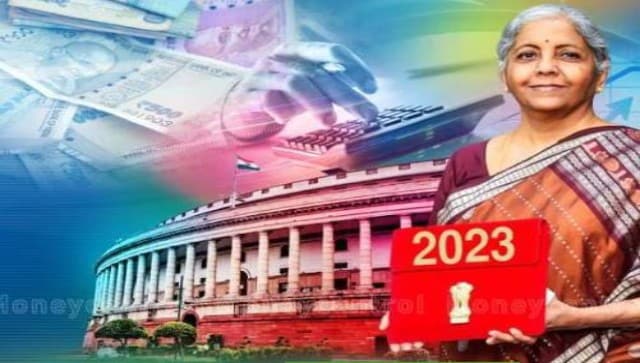 Opinion
Since 'two-thirds' of the Indian population is tax-exempt and the 'super rich' in the population-pyramid being a handful, the claws of taxation squeeze the middle-class
India
The revenues in the current financial year up to January 2023 are 24 per cent higher than the GST revenues during the same period last year.This is for the third time, in the current financial year, GST collection has crossed Rs 1.50 lakh crore mark