Budget 2018: Railways earnings may rise but miss targets for FY18; why not raise passenger fares?
If railways continues to see revenue shortfall, despite the removal of dividend payment, it is a matter of concern.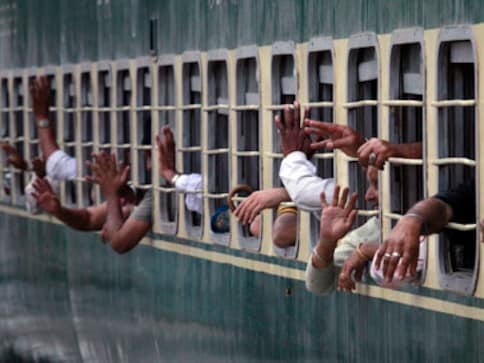 New Delhi: The Railways is expected to post a 10 percent increase in total revenue this fiscal, according to its Member (Traffic). This would be possible due to a spike in coal loading and strong "showing" in passenger category.
So the Railways is expected to earn a total revenue of Rs 1.8 lakh crore in 2017-18. Two figures should put this number in perspective: First, total revenue in 2016-17 for the Railways was Rs 1.65 lakh crore, widely off the mark compared to the revenue target set out at the beginning of that fiscal year at Rs 1.89 lakh crore. This translated to a shortfall of about Rs 24,000 crore.
Second, even if the current fiscal's target as set out by Member (Traffic) is met, that would still be over 10 percent short of the initial target for the current fiscal at Rs 1.89 lakh crore. So the Railways is merely following its own trend of raising hopes at the beginning of the fiscal and then falling short of the targets it sets for itself. Another interesting point: The total revenue the Railways hopes to earn in 2017-18 would still be short of the target set for previous fiscal, a number it should have earned by March 2017 itself.
The gap between the earnings target the Railways has been setting itself and the actual receipts comes even when, after 90 years of a separate Railway Budget, this practice was discontinued from the current fiscal. The thinking behind this move: a separate Railway Budget led to excessive populism, especially in the matter of fare fixation and selection and funding of projects. Besides, a separate Railway Budget had failed to achieve commercialisation of the Railways for generation of adequate funds for projects or making it accountable for delivery of services. No separate budget also means the Railways does not have to pay an annual dividend to the government. So the continued shortfall in Railways' receipts versus annual targets this fiscal, despite the removal of dividend payment, is a matter of concern.
Though the Railways is known as the largest domestic transporter for Indians, ferrying well over 22 million people each day, freight carriage is the mega revenue earner since it accounts for 65 paise of every rupee earned. This means the transporter must make incremental revenue by carrying goods to continue subsidising passenger fares.
Now, freight earnings have been declining as the Railways' freight rates remain unattractive compared to other modes of transport like roadways. Besides, bulk of the freight traffic has been restricted to 10 commodities and the basket is only now being expanded to almost 40.
The ET report shows that the Railways is betting on carrying 115.5 crore tonnes of freight this fiscal, which is a significant improvement over tonnage last fiscal but still one crore tonnes short of the target for 2017-18. The state of the Indian economy is partly to blame for lower than expected tonnage of freight but then, picking out which freight makes more money for the Railways has to be done better.
In the absence of any robust growth in freight earnings, it is but natural that even last fiscal, the lower revenue target was met partially through a 72 percent jump in non-fare revenues.
Obviously, non-fare revenues cannot cure all the ills plaguing the Railways. While Railways' efforts to generate non-fare revenue from advertisements on trains, parking and catering etc are commendable, it needs to do much more to uplift its core services of passenger and freight transportation.
In fact, a Parliamentary Standing Committee on Railways which examined the ministry's demand for grants for 2017-18 said that the Railways had first projected revenue earnings from passengers at Rs 51,012 crore in its Budget estimates for 2016-17.
This figure was later revised to Rs 48,000 crore and what has actually been earned is Rs 46,279 crore. The same committee report said the budget estimate for freight earnings for 2016-17 was Rs 117,932.75 crore , which was revised down to Rs 108,900 crore. The actual earning has been even lower at Rs 104,310 crore. In other words, the Railways earned Rs 150,589 crore from passenger and freight segments against its revised target of Rs 156,900 crore, a decline of over 4 percent. In 2016-17, non-fare earnings jumped to Rs 10,181 crore from Rs 5,928 crore in the previous fiscal.
The standing committee report quotes a Railway official as saying "Our freight rates are very high rates and that is how freight is moving to road. Our average cost of service is Rs 0.99 per 10 kilometers whereas I am charging from my users around Rs 1.60 which I use for cross-subsidising my passenger traffic where I am charging around 50 percent of cost of our service. This trend is not good for the economy in the sense that goods are used for production, consumption and if the cost of transportation of goods which ultimately is the logistic cost, which is perhaps highest in India at around 13 percent of the cost of the goods as against developed countries is only around 4 to 5 percent. There is enough justification for reducing the freight charges. Today I am not able to do it because I have to match the budget and cross-subsidise the passenger traffic which are at substantially lower rate".
This essentially means that the Railways has been charging an over 60 percent premium on transporting freight across its network whereas passengers are subsidised as they are merely charged half of the cost of transporting them across the Railway network. And this cross subsidisation is the nub of the Railways' earning woes. As has been said countless times earlier, not only does the Railways need to bump up total passenger and freight earnings, it also quickly needs to reduce the subsidisation of passenger fares through freight earnings.
Coming back to lower passenger fares, this piece in Business Standard quotes a senior Railway Board official to say that one of the major reasons for the increase in passenger revenues in 2016-17 over the previous fiscal was the launch of flexi-fare system across select trains which generated Rs 260.31 crore in revenue. While implementing flexi fares and other smart ticket pricing ideas, the Railways needs to rapidly also increase passenger fares to remain in business. Now that a separate Budget is not being announced, why not bite the bullet on passenger fares in the coming fiscal?
During 2016-17, Railways' freight earnings declined 4.5 percent over 2015-16 due to carrying larger volume of low fare freight. This clearly shows not only is there a need to raise freight tonnage, the focus must also be on high fare freight.
For full coverage of Union Budget 2018, click  here.
India
A tell-all conversation with Sudhanshu Mani, the innovator par excellence and creator of Vande Bharat trains
India
Built at a projected cost of Rs 1,250 crore, the Chenab Bridge is said to be the highest railway bridge in the world, even higher than the Eiffel Tower in Paris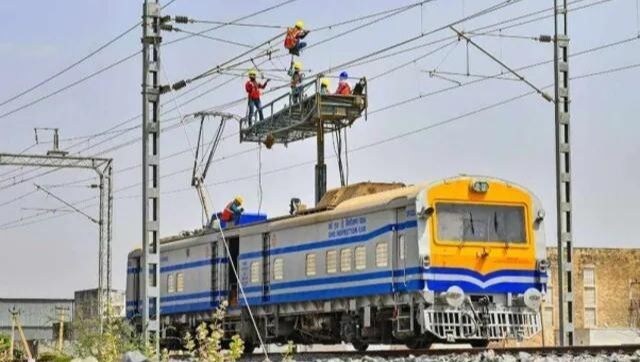 India
IRCTC, in two letters in August and September, said the clash in timings will "defeat" the very purpose of introduction of the Tejas Express which is the Railways' premium corporate train, sources said