Budget 2018: Property consultant JLL seeks bigger tax sops for first time home buyers
Property consultant JLL India on Thursday suggested that additional tax incentive to first time home buyers should be doubled to Rs 1 lakh in the upcoming budget to boost sluggish housing demand
New Delhi: Leading property consultant JLL India on Thursday suggested that additional tax incentive to first time home buyers should be doubled to Rs 1 lakh in the upcoming budget to boost sluggish housing demand.
The consultant also said that states should be asked to exempt stamp duty on the Real Estate Investment Trusts (REITs) to make them viable.
The current provision is for additional tax deduction of up to Rs 50,000 per financial year under section 80EE of the Income Tax Act, it said.
"The bracket should be increased up to 1 Rs Lakh to incentivise first-time home buyers. This deduction is over and above the Rs 2 lakhs limit under section 24 of the Income Tax Act," JLL India CEO and Country Head Ramesh Nair said in a report.
On REITs, he said the government has streamlined the structure to a large extent in the last few years.
"While taxation issues such as dividend distribution tax, long-term capital gains tax on transfer of units have been resolved, REITS still need to pay stamp duty charges at the state level," he said.
The government should consider convincing the states to exempt REITs from stamp duty, at least for the initial few years, to increase their competitiveness, Nair said.
Market regulator Sebi had notified the REIT regulations in 2014 that provided a regulatory framework for registration and regulation of REITs in India, but this instrument has not been launched by any developer so far.
REITs are listed entities that primarily invest in income-generating properties and distributing most of the proceeds to the unit holders.
JLL has also sought industry status for the real estate sector.
It said this move will open up strong possibilities of faster development and greater private participation on the back of financial options, tax exemptions on revenues and profits as well as access to preferential lending for key sector developments.
For full coverage of Union Budget 2018 click here.
Business
There's something for everyone in the Union Budget 2023-24 – the poor, the tribals, and India's women. With five big announcements on personal income tax, the 'hard-working' middle class has reasons to cheer. The groundwork is laid for state polls this year and the 2024 general elections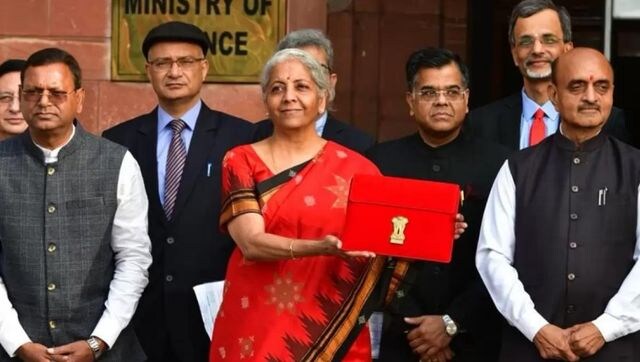 Business
The Budget 2023 brought cheer and relief to taxpayers as no tax would be levied from now on annual income of up to Rs 7 lakh
Business
"An individual with annual income of Rs 9 lakh will have to pay only Rs 45,000 in taxes while someone with an annual income of Rs 15 lakh will have to pay Rs 1.5 lakh tax, down from Rs 1.87 lakh under new tax structure." FM said