Budget 2018: Predictable but not irresponsible, deserves a guarded welcome
The fiscal slippage from 3.2 percent to 3.5 percent is a significant one and worse, it continues the next year
Finance Minister Arun Jaitley's last full Budget has been a predictable one. And it has been an election one (that's part of the predictable bit). But it has not been a hugely irresponsible one – the significant fiscal slippage notwithstanding. It has been predictable because the two issues of agriculture and rural sector distress as well as the employment crisis were crying out for attention. No government could have ignored it in any year and definitely not in an election year. And focussing on these certainly makes for more sustainable growth. But whether this will deliver a 7-7.5 percent growth that Chief Economic Advisor Arvind Subramaniam estimated in the Economic Survey released on Monday remains to be seen.
So what did Jaitley get right?
On agriculture, the announcements related to infrastructure did strike the right note, as did the absence of over generous input subsidies. Though the very first announcement on minimum support price (MSP) of one and a half times the cost for all the crops for which MSP had not been announced did appear a tad populist (the effect of this on food inflation and how this will affect decisions of the monetary policy committee and the Reserve Bank of India on interest rates needs to be watched), there was a clear focus on infrastructure creation and ensuring that farmers truly benefit from it.
Particularly noteworthy was the announcement on a Rs 2,000 crore Agri-Market Infrastructure Fund and developing and upgrading 22,000 rural haats into Gramin Agricultural Markets (GrAMs), using MGNREGA funds others. Significantly, these GrAMs will be exempted from the regulations of the state-level Agricultural Produce Marketing Committee (APMC) Acts, and that should help farmers who are not able to access the larger mandis.
What also deserves some applause is the doubling of allocation for the food processing ministry and Rs 500 crore for Operation Greens to promote farmers producers organisations (FPOs) and insulate perishables like fruits and vegetables from price fluctuations. Another positive is the favourable tax treatment for FPOs.
All this appears to be an acknowledgement that MSP hike announcements alone are not enough and that the farmers need more than fiscal sops to get better price realisation. But these initiatives may not lead to very much if they are not accompanied by regulatory changes, a point NITI Aayog member Ramesh Chand made in a pre-Budget interview to Firstpost.
The e-NAM, which also gets more funds in the Budget, is not as successful as it is being made out to be and the food processing ministry is not able to do very much with whatever funds it has got till now because state-level regulations make even intra-state, let alone inter-state, trading difficult. Incentives for states which reform their marketing related regulations and processes may have given more heft to these announcements. But this is a good initial step.
Particularly because the thrust on rural infrastructure has enormous spin-off benefits on rural employment – especially non-farm employment. Jaitley estimated that the spending on agriculture and rural infrastructure will create employment of 321 crore person days.
The employment-related initiatives also appear sensible at first blush. Economists and experts have been pointing out the need to shift from sops for capital to sops for labour. The announcement about the government contributing 12 percent of the wages of new employees in the provident fund for all the sectors for the next three years, extending the facility of fixed term employment and proposal to reduce women employee's contribution to provident fund to 8 percent are good steps in that direction. But a niggling thought remains – will this lead to a blowback against employing more women since the contribution of the employer remains at 12 percent?
On the welfare front, the announcement of the National Health Protection Scheme to help poor families access secondary and tertiary care is audacious. If it succeeds, it could, as Jaitley said, be the largest government funded health care programme. One, however, needs to wait for details to praise it or dismiss it.
The many announcements for the micro small and medium enterprises (MSMEs) appear well meaning – the promise of measures to address the non performing assets problem was particularly welcome. The MUDRA scheme lending target has been increased, but it is perhaps time the scheme is put through some hard audit. Ninety percent of these loans are for up to Rs 50,000 and one has to see what employment generation it is leading to.
What does Jaitley not get right?
Fiscal management. The fiscal slippage from 3.2 percent to 3.5 percent is a significant one (though as Rathin Roy pointed out in a pre-Budget interview to Firstpost that when it comes to percentages of GDP, there is nothing like a slight or large slippage) and worse, it continues the next year. The slippage may have hurt less if it had been driven by more capital expenditure, but a quick calculation shows that this has not happened. In the current fiscal, capital expenditure declined 11 percent between Budget estimates (BE) and revised estimates (RE), while revenue expenditure increased 5.8 percent. The trend continues in 2018-19 as well – revenue expenditure is budgeted to grow 10 percent over the RE of 2017-18, while capital expenditure growth is a tad lower at 9.8 percent.
Even as share of total expenditure, that of revenue expenditure has increased from 85.5 percent in BE to 87.6 percent in RE of the current year and remains at that level the next year. The share of capital expenditure, on the other hand, has fallen from 14.4 percent to 12.3 percent between BE and RE of the current year and stays at 12.3 percent in BE of the next fiscal.
As the nation heads closer to elections, will the propensity for populism, which seems restrained for now, kick in? Will even this fiscal management be given the go by? One has to wait and see. And that is why this Budget gets a guarded welcome for now.
Click here for full coverage of Union Budget 2018.
(The writer tweets @soorpanakha)
Find latest and upcoming tech gadgets online on Tech2 Gadgets. Get technology news, gadgets reviews & ratings. Popular gadgets including laptop, tablet and mobile specifications, features, prices, comparison.
India
The document is expected to aid employment generation in the country to a great extent, at a time when the government is grappling with the issue of job loss especially due to the pandemic
India
Perched atop their tractors, protesting farmers moved out of the protest site as speakers on their vehicles belted out music keeping their spirits high. Others lined the path providing the fellow farmers with supplies, including peanuts, fritters, tea, and newspapers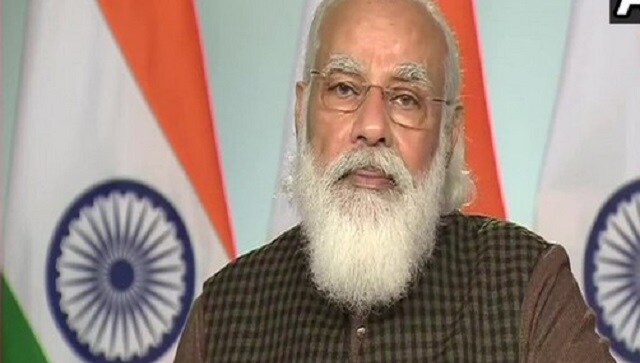 India
On this day in 1972, Manipur, Tripura and Meghalaya became full-fledged states under the North Eastern Region (Reorganisation) Act, 1971