Budget 2018: Personal income tax unchanged; other key highlights of Arun Jaitley's fifth budget
Finance Minister Arun Jaitley on Thursday did not provide any relief in the income tax rates for 2018-19.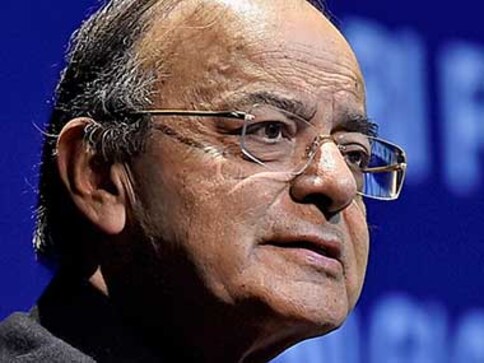 Finance Minister Arun Jaitley on Thursday did not provide any relief in the income tax rates for 2018-19.
"The government had made many positive changes in the personal income-tax rate applicable to individuals in the last three years," Jaitley said in his Budget speech.
"Therefore, I do not propose to make any further change in the structure of the income tax rates for individuals."
In order to provide relief to salaried taxpayers, Jaitley proposed to "allow a standard deduction of Rs 40,000 in lieu of the present exemption in respect of transport allowance and reimbursement of miscellaneous medical expenses".
In the Budget 2017-18, Jaitley had reduced the income tax rate to 5 percent from 10 percent under the income slab from Rs 2.5 lakh per annum to Rs 5 lakh per annum.
Here are the key takeaways from the Union Budget.
*Revised fiscal deficit estimate for 2017-18 is 3.5 percent of GDP, fiscal deficit of 3.3 percent expected for 2018-19
*Companies with turnover of up to Rs. 250 crore to be taxed at 25 percent
*Standard deduction of Rs 40,000 introduced in lieu of transport and medical reimbursements for salaried employees
*Propose to tax long term capital gains exceeding Rs 1 lakh at 10 percent without indexation
*Propose to introduce tax on distributed income by equity oriented mutual funds at 10 percent
*For senior citizens, exemption of interest income on bank deposits raised to Rs 50,000
*Govt to contribute 12 percent of EPF contribution for new employees in all sectors
*Women employees' contribution to EPF to be reduced to 8 percent from 10 percent for the first 3 years
*Custom duty on mobile phones increased to 20 percent from 15 percent
*8 crore free gas connections to women under Ujjwala and 4 crore electricity connections to the poor under Saubhagya Yojana
*Propose to earmark Rs 56,000 crore for SCs and Rs 39,000 crore for STs
*Pradhan Mantri Jeevan Jyoti Bima Yojana (PMJBY) to be expanded to all poor households
*5 lakh WiFi hotspots to be set up in rural areas to provide easy Internet access
*Rs 7,148 crore outlay for textile sector in 2018-19
*Allocation of Rs 1.38 lakh crore in FY19 for govt health & education programmes; Will soon announce measures for SME NPAs
*Government to take all steps to eliminate use of cryptocurrencies which are being used to fund illegitimate transactions
*Rs 80,000 crore disinvestment target for 2018-19, target for 2017-18 has been exceeded and will reach Rs 1 lakh crore
*Government insurance companies to be merged into a single entity, and subsequently listed in the stock exchange, as part of the disinvestment programme
*SEBI To consider mandate for large corps to meet 25 percent of debt needs from bond market
Agriculture
*The Minimum Support Price of all crops shall be increased to at least 1.5 times that of the production cost
*470 APMCs have been connected to eNAM network, the rest to be connected by March 2018
*Agri-Market Development Fund with a corpus of Rs 2,000 crore to be set up for developing agricultural markets
*Proposed to raise institutional credit for agriculture to Rs 11 Lakh crore for 2018-19 from Rs 10 lakh for 2017-18
*100 percent tax deduction for the first five years to companies registered as farmer producer companies with a turnover of Rs. 100 crore and above
*Rs 500 crore for Operation Green
*Allocation in food processing is being doubled (from Rs 750 crore to Rs 1,400 crore) to boost food processing; specialised agro-processing and financial institutions to be promoted by government
*Restructured National Bamboo Mission to be launched with an allocation of Rs 1,290 crore rupees to promote bamboo sector in a holistic manner
*Cluster-model approach to be adopted for agricultural production
*Fishery and Aquaculture Infrastructure Development Fund and Animal Husbandry Infrastructure Fund to be set up - total corpus Rs 10,000 crore
*Removal of crop residue to be subsidized in order to tackle the problem of pollution due to burning of crop residue
*Grameen Agricultural Market (GRAM) will provide farmers a means to sell directly to buyers
Education
*Eklavya schools to be started for Scheduled Tribe population
*Integrated B.Ed programme to be initiated for teachers, to improve quality of teachers
*Scheme for revitalizing school infrastructure, with an allocation of Rs 1 lakh crore over four years. Called RISE - Revitalising Infrastructure in School Education
*Finance Minister says will set up PM Research Fellow Scheme; 1,000 B-Tech students to be selected
*Two new planning & architecture schools to be set up in IITs.
One government medical college to be ensured for every 3 parliamentary constituencies by upgrading 24 district-level colleges
Healthcare
*Two major schemes for health, one being health and wellness centres.
*Providing medical reimbursement of Rs 5 lakh per family per year under National Health Protection Scheme to cover 10 crore poor and vulnerable families, benefiting approx. 50 crore. This will be world's largest health protection scheme.
*Allocation of Rs 600 crore for nutritional support to all tuberculosis patients
Infrastructure
*Infrastructure outlay increased from Rs 4.94 lakh crore to Rs 5.9 lakh crore FY19
*Rs 1,48,528 crore - the capital expenditure for Indian Railways for 2018-19
*Rs 14.34 lakh crore to be spent for rural infrastructure
*Propose to expand airport capacity by 5-times to handle 1 billion passengers
*Allocation of Rs 11,000 crore for Mumbai rail network
*FM Says will add 90 Km of tracks to Mumbal's local train network at Rs 11,000 crore. To also allocate Rs 17,000 crore for Bengaluru Metro network
*All railways stations with more than 25,000 footfall to have escalators.
*12,000 wagons, 5160 coaches and 700 locomotives being procured.
*AMRUT program to focus on water supply to all households in 500 cities. Water supply contracts for 494 projects worth 19,428 core awarded
*Proposed construction of tunnel under the Se-La pass in Arunachal Pradesh
*UDAN (Ude Desh ka Aam naagrik) scheme will connect 56 unserved airports and 31 unserved helipads
*Govt plans to construct 2 crore more toilets under Swachh Bharat Mission
MSME
*Target of 3 lakh crore for lending under Pradhan Mantri MUDRA Yojana
*99 percent of MSMEs to be taxed at 25 percent.
Find latest and upcoming tech gadgets online on Tech2 Gadgets. Get technology news, gadgets reviews & ratings. Popular gadgets including laptop, tablet and mobile specifications, features, prices, comparison.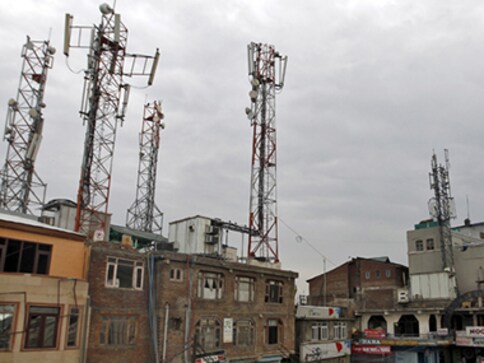 Business
Proactive measures by the government to further improve the long-term funding availability is a priority area and the infrastructure players expect some action here as well.
Business
A low income employee may be defined to be the one whose gross salary income is not more than Rs 15 lakh.
Business
If PM Narendra Modi's Aap hans kyon nahi rahe question to Indian CEO's at Davos is any indication, there may be unexpected surprises for the corporate sector.