Budget 2018: Odisha govt demands Rs 6,500 cr to improve rail infrastructure
Odisha government has placed a demand of Rs 6,500 crore before the Centre for railway infrastructure development in the 2018-19 Union Budget
Bhubaneswar: Odisha government today placed a demand of Rs 6,500 crore before the Centre for railway infrastructure development in the Union Budget 2018-2019.
The demand includes detailed proposals for ongoing projects, sanctioning of new lines, station modernisation, introduction of new trains, extension of existing trains, improved passenger amenities at stations, onboard services, establishment of rail-based industries and multi-modal logistic parks among others.
"I enclose herewith a detailed proposal of about Rs 6,500 crore for the state of Odisha for your consideration and inclusion in Budget 2018-2019," Chief Minister Naveen Patnaik wrote to Railway Minister Piyush Goyal.
Patnaik said Odisha generates an annual revenue for Indian Railways in excess of Rs 15,000 crore. "Yet the average route length, with density (16) in the state is much less than the national average (20), and even considerably lower in comparison to adjoining states (West Bengal: 43.4 and Jharkhand: 24.3).
With an almost 20 percent GDP growth rate, higher than the national average, Odisha has been steadily evolving as a major industrial and mineral hub as well as the eastern gateway to the nation owing to the multiple functional ports, Patnaik said in the letter.
Importance of world-class rail infrastructure is a pre-requisite for rapid development as well as to aid the growth of economy, he said adding that a cursory glance at the railway map would show that the major expanse of rail network is aligned to the spinal connectivity between Howrah and Chennai and large parts of Odisha have remained untouched by railways.
Therefore, the Odisha government has demarcated rail connectivity as a "priority area' with a mandate to extend the reach of rail network to each and every district of the state especially to the regions that have not got the opportunity to grow with rail connectivity.
Patnaik identified some rail lines like Brahmapur- Phulbani-Sambalpur, Bargarh-Nuapada via Padmapur, Bhadrachalam-Malkangiri, Talcher-Gopalpur, Gopalpur-Singur Road New BG line (via Padmapur, Ramanguda, Bankili) and Lanjigarh-Talcher.
These rail links traverse mainly through unconnected and backward districts which are full of natural resources.
These links will also be facilitating mineral movement by establishing linkage with southern Odisha as well as provide shorter connectivity to Gopalpur port.
"I request you to sanction these important new lines in the forthcoming budget, which can bring prosperity along with connectivity to the needy areas. Apart from these, I have proposed to bear 50 percent of the construction and land cost for a line connecting Puri-Konark, the most important section of the state and a popular international destination," Patnaik said in the letter.
Though Patnaik said he was glad for the SPVs for Angul-Duburi-Sukinda and Haridaspur-Paradip rail links, the performance is far from satisfactory. "I would also seek early action from Railway Ministry to start the process of running of passanger trains in these two projects, which are passing through backward and unconnected areas in the state," he said.
The chief minister also iterated the state's demand of running a new train by the name of 'Bakshi Jagabandhu Express' in honour of front line freedom fighter Bakshi Jagabadhu Bidyadhar Mohapatra.
Patnaik also urged Goyal to initiate the East Coast dedicated freight corridor from Kharagpur to Vijayawada and East-West dedicated freight corridor from Jharsuguda to Bilaspur to ensure seamless movement of freight between upcoming ports on the Odisha coast including the major port at Paradip and the vast northen and central hinterland of India.
Patnaik also named certain projects which experience slow pace of execution. These are Talcher-Bimlagarh and Jaleswar-Digha new lines, doubling of Sambapur-Titlagarh, Titlagarh-Raipur, Sambalpur-Talcher and Daitari-Keonjhar- Bansapani and third line of Bhadrak-Nergndi-Vizianagaram stretch.
The letter said that Talcher-Angul, Paradi-Dhamra, Champua-Anandapur-Jajpur and Barsuan-Bansapal-Badbil lines need immediate sanction in order to ensure seamless flow of traffic and easier access between industrial and mining areas and ports.
These apart, Patnaik said Puri-Konark and Keonjhar Road-Jajpur (Via Aradi) links are equally important for pilgrims visiting the religious destinations at Puri and Biraja Kshetra respectively.
The chief minister said the state govenrment is fully committed to provide all necessary support to the Railways ministry for expeditious execution of different projects in the state.
"I am hopeful that our proposals pertaining to Railways will be given due considertion in the Budget 2018-2019, thereby fulfilling the rightful aspirations of my state and its people," Patnaik said in the letter.
For full coverage of Union Budget 2018, click here.
Sports
The 36th National Games was inaugurated by Prime Minister Narendra Modi at a glittering opening ceremony
India
According to Union Minister of Health and Family Welfare, Mansukh Mandaviya, 1,20,695 Ayushman Bharat Health and Wellness Centres have been established across the country so far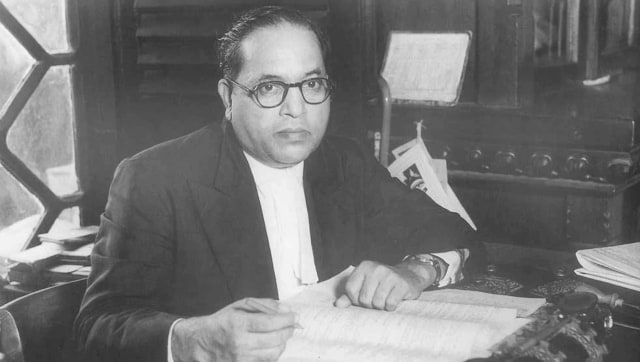 Explainers
The train will visit key sites associated with Dr BR Ambedkar including his birthplace of Mhow, London, the place he lived and studied, Nagpur, where he also studied, Delhi, where he passed away, and finally Mumbai, where he was cremated