Budget 2018: Narendra Modi has taken middle class for granted, possibly antagonised most loyal vote bank
Prime Minister Narendra Modi has taken huge risk by not only taking the middle class for granted, but possibly antagonising them through a budget that is almost hostile to their sentiments. The logic of the budget is populist and carries no pretension of continuing the fiscal discipline we have come to expect from the Union finance minister. In many ways, the budget was an election manifesto.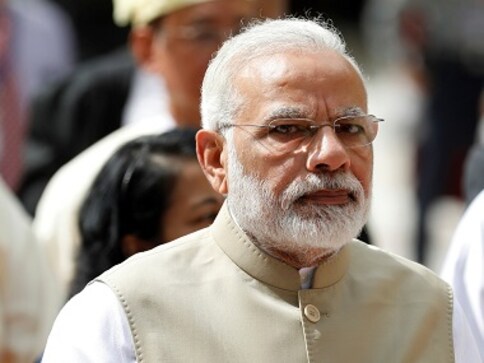 Prime Minister Narendra Modi has taken a huge risk by not only taking the middle class for granted, but possibly antagonising them through a budget that is almost hostile to their sentiments. The logic of the Budget is populist and carries no pretension of continuing the fiscal discipline we have come to expect from Finance Minister Arun Jaitley. In many ways, the Budget was an election manifesto.
Arun Jaitley's final full budget is also a fascinating glance into Modinomics, which now appears to be firmly in the socialist corner. The taxpaying middle class has been left high and dry once again, with a few token gestures. They are expected to earn money and dutifully hand it over to the government to run the economy and may expect very little in return.
The BJP evidently believes that focusing on rural voters, who roughly represent two-thirds of Indian population, would be enough to ensure a return mandate in 2019. This isn't a foregone conclusion, however. The middle has, so far, held firm for BJP through thick and thin. If the BJP hopes to remain the beneficiary of There Is No Alternative (TINA) factor, it might do well to consider that governments have toppled for much less.
As data analyst Jay Mrug pointed out in The Times of India, the UPA's dismal performance in 2014 owes largely to disgruntlement of the middle class. Calling it the metric Middle Class Comfort Index (MCI), Mrug wrote that the "metric clearly shows that the middle class (both urban and rural) is a voluble constituency since 2004, and you ignore it at your peril. Contextualising it to today, it means that the budgetary or financial planning exercises must have clear strategies to operationalise an economic promise... and these need to reflect in hard numbers of savings rates on the ground."
The Budget has precious little to cater to the segment which constitutes at least a third of the population and has stood rock solid by the prime minister when he ushered in his disruptive policy interventions one after the other. The salaried class, a large constituent of the middle segment, has been hard pressed due to the slowing economy, rise in fuel prices and high retail inflation. Not only has the Budget belied their expectations, the steps that have been announced will take money away from their pocket instead of providing them some relief.
For instance, Jaitley belied strong expectations of relaxation in personal income tax rate slabs and kept these unchanged. In a situation where avenues for savings are limited, it was expected that the tax exemption limit would be hiked from Rs 2.5 lakh to 3 lakh, rates would be accordingly adjusted to 10 percent lower on income between Rs 5 lakh and 10 lakh, 20 percent for income between Rs 10 lakh and 20 lakh, and 30 percent for the highest category of earners.
Instead, the finance minister reintroduced 'standard deduction' of Rs 40,000 for salaried employees in lieu of transport and medical expenses and sold it as "relief". Standard deduction is a flat amount that is deducted from the salary pre-tax. This is expected to put some disposable income in the pocket of the salaried middle class. But there is an important caveat.
The deduction has been announced "in lieu of" medical expenses of Rs 15,000 and annual transport allowance of Rs 19,200. Therefore, as The Economic Times explained in a report, the standard deduction "would be nullified in most cases, except in the case of income up to Rs 5 lakh, due to increase in the cess payable from current 3 percent to 4 percent on the rest of the income tax payable by the individual. As a consequence, individuals with income above Rs 5 lakh would end up shelling out more tax after taking into account the standard deduction, the removal of the allowances and the increase in cess."
To add to middle class woes, the finance minister has proposed to tax long-term capital gains exceeding Rs 1 lakh at the rate of 10 percent without allowing the benefit of any indexation. However, he has allowed all gains up to 31 January, 2018, to be grandfathered in. This targets the only area where the middle class could park and create some wealth. The palliative measure provided by the standard deduction, as former finance minister P Chidambaram pointed out at a post-budget news conference, will be nullified by the long-term capital gains tax.
The only good news for middle class is that pensioners will benefit from the standard deduction structure. The government also had some good news for senior citizens who will now get some relief by way of exemption of interest income on deposits with banks and post offices which will be increased from Rs 10,000 to Rs 50,000. Senior citizens will now be able to claim benefits of deduction up to Rs 50,000 per annum by way of health insurance premium and/ or medical expenditure under Section 80D. The finance minister also raised the limit of deduction for medical expenditure with respect to certain critical illness from Rs 60,000 in case of senior citizens and from Rs 80,000 in case of very senior citizens to Rs 1 lakh under Section 80 DDB.
The Budget is unimaginative and reactionary. The focus is on redistribution of wealth instead of creation. The steps to hike up agrarian income: Promising Minimum Support Price (MSP) for all crops at 1.5 times of production cost, promoting animal husbandry, fisheries, aquaculture, organic farming, setting up of National Bamboo Commission, allocation for food processing industry and the likes are positive, but a lot will depend on on-ground implementation.
The government has also announced its version of Obamacare. What may be touted as Modicare, the government will allocate Rs 1,200 crore for health wellness centres and under the flagship National Health Protection Scheme, promises to provide a coverage of Rs 5 lakh per family per year for 10 crore poor families (benefitting an estimated 50 crore people). It is being called the world's largest government-funded healthcare programme but there has been no announcement of budgetary outlay.
Besides, the MSP procedure is incumbent on cooperation from states, and that always puts a huge amount of daylight between promise and fulfilment. To sum, the palliative focus on rural India might not be enough to assuage middle class anger. Modi could have taken a lesson or two from the fate that befell one Atal Bihari Vajpayee.
India
350 district including 112 aspirational districts have been selected for the programme. Entire process to be completed in two phases. Prime Minister Narendra Modi and CJI N.V. Ramana also addressed the meeting
India
Union minister Jitendra Singh said the latest order mandates that the grievances received on the Centralised Public Grievance Redress and Monitoring System, an online portal, shall be resolved promptly as soon as they are received but within a maximum period of 30 days
World
President Wickremesinghe made the remarks while presenting the government's policy statement during the third session of Parliament. He also thanked Prime Minister Narendra Modi for India's support to his country in the tough times