Budget 2018: Maternity benefits, low income taxes and agri infrastructure should be high on Arun Jaitley's agenda
There's a lot of pressure on Finance Minister Arun Jaitley to deliver in the upcoming Budget 2018-19. Will he chose politics over the economy, or find a way to keep both happy?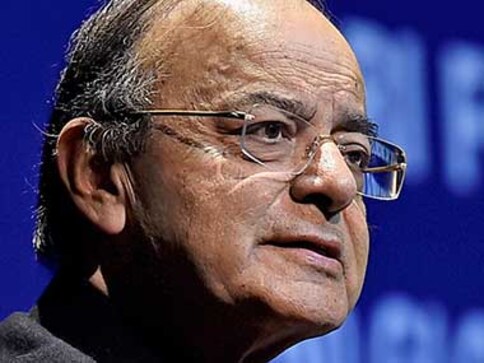 The 2018 Union Budget is the last full budget of the Narendra Modi-led BJP government before India goes for polls in 2019 to elect the 17th Lok Sabha.
The forthcoming budget, which will be unveiled on 1 February, presents a unique challenge for the BJP government, which has been on a major 'reforms' mission ever since it came to power in 2014. Now, it can either repeat the mistakes of their predecessors and deliver a populist budget and take the risk of further increasing the fiscal deficit, or take corrective measures to revive the economy and make up for losses in revenue caused by the implementation of GST and demonetisation. This is a risk they can take without much ado to what individual taxpayers or corporates may think about it.
Naturally, there's a lot of pressure on Finance Minister Arun Jaitley to deliver. Will he chose politics over the economy, or find a way to keep both happy? While there are many factors that may influence the decision, we expect that the finance minister will focus on at least these three long-pending areas in  Union Budget 2018-19:
Increase social security pensions and maternity benefits
Noted economist Jean Dreze recently said that the government should increase the amount of social security pension and implement full-fledged maternity entitlements. "The amount has been Rs 200 per month. This is totally unacceptable. There is no reason to keep it so low. So, make it at least Rs 500, I would say even Rs 1,000, if possible and increase the coverage," Dreze had said after meeting Jaitley during pre-budget consultations earlier this month. Asked if raising social security pension would result in stress on fiscal deficit, he dismissed that as: This is peanuts. This is nothing, PTI reported.
Dreze along with several other economists have insisted that the Modi government fully implement the Pradhan Mantri Matru Vandana Yojana — a scheme for pregnant and lactating mothers — across the country. Under the scheme, which was approved in May, a pregnant and lactating woman would receive Rs 5,000 in three installments upon meeting different requirements. The remaining Rs 1,000 under Janani Suraksha Yojana would be given after the birth of the baby.
In a letter to the Finance Ministry, Dreze and several other economists, however, had cited how the approved budget of Rs 2,700 crore for the programme was way too low and demanded it be at least Rs 8,000 crore so that the scheme can comply with the NFSA norms.
The fact that maternity benefits are long overdue, and Budget 2018 is the last full budget before India elects the 17th Lok Sabha in 2019. A nationwide implementation of the scheme will be another positive step in Modi's list of pro-women accomplishments and could be a worthy talking point during elections.
Modi had announced the scheme during his New Year's Eve speech on 31 December 2016 on a pilot basis in 52 districts with a promise of nationwide reach soon.
II. Lowering personal income Tax
The salaried class has been looking for savings in the form of taxes for a long time now. Though Jaitley reduced the tax rate to 5 percent from 10 percent in the Rs 2.5 lakh to Rs 5 lakh taxable income bracket, there are expectations of some major reliefs this year.
As Firstpost reported earlier, there are proposals before the ministry to hike the tax exemption limit from the existing Rs 2.5 lakh per annum to at least Rs 3 lakh if not 5 lakh. The govt is reportedly actively considering tweaking the income tax slabs.
According to PTI, in the next Budget to be unveiled on 1 February, the government could lower tax rate by 10 percent on income between 5-10 lakh, levy 20 percent rate for income between Rs 10-20 lakh and 30 percent for income beyond Rs 20 lakh. At present, there is no tax slab for income between 10-20 lakh.
"Considering the steep rise in the cost of living due to inflation, it is suggested that basic limit for exemption and other income slabs should be enhanced to give benefit to the low-income group. The income trigger for peak rate in other countries is significantly higher," industry chamber CII had said in its pre-Budget memorandum to the finance ministry.
III. Focus on improving agrarian infrastructure
Agrarian distress is one of the major problems facing India and the Narendra Modi government. If it wants to achieve the 7.5-8 percent GDP growth rate, it will have to consider fixing problems in the agriculture sector. Though it has announced several schemes to assist farmers right from sowing to selling their crops, poor agrarian infrastructure may undo any new achievements.
According to an Indiaspendreport published in Firstpost, excessive dependence on the annual monsoons — 52 percent of India's farmland is not irrigated — wastage in food grains due to poor warehousing and storing methods, are some of the many problems facing Indian agriculture. But problems like this can be corrected, and the upcoming budget should rightly announce some concrete steps towards that.
Improving rural agri infrastructure should be a priority also because it could help the government save thousands of crores in loan waivers.
In November 2017, Jaitley had signalled that his priority will be to allocate more funds for rural and infrastructure sectors. A senior finance ministry official told Reuters that the blueprint towards this may have already been worked out in the upcoming budget. "The government can't afford farmers' anger anymore, and will try to boost the economic growth and pump in more funds in the farm sector," the official said. "It will not be a populist but a pragmatic budget," the report said.
Finally, whether or not the government chooses to take a populist stand, it must keep in mind the impact it will have on fiscal deficit. Already, the subdued indirect tax collection following the roll-out of Goods and Services Tax from 1 July last year has put pressure on fiscal deficit, which has been pegged at 3.2 percent of the GDP for 2017-18. Besides, the government recently raised borrowing target by additional Rs 50,000 crore for the current fiscal to meet the shortfall.
With inputs from agencies
For full coverage of Union Budget 2018 click here.
India
Details accessed by News18 show that the main airport access will have a public transportation centre, a Metro station and a high-speed rail station.
India
Narendra Modi's Swachh Bharat Mission, once mocked by many as a silly, unattainable campaign unworthy of a PM, seems to be slowly bearing fruit. Old cities and pilgrim towns, which once seemed like basket cases when it comes to cleanliness, are now leading the way for the rest of the nation.
India
Sources in Delhi police maintained that investigation will go on in these cases. Charges even include anti-terror UAPA sections in some instances