Budget 2018: Low interest rates, single window clearance among key expectations of realty
The real estate sector, which has been under stress due to decline in sales and project launches, has set high expectations on Budget 2018
The Union Budget 2018 has a lot of public and investor expectations riding on it. This will be the last full budget of the 16th Lok Sabha led by Narendra Modi before the 2019 General Election to Lok Sabha. Needless to say, the real estate sector has set high expectations from this budget.
The implementation of structural policy reforms like RERA and GST have severely impacted the sector apart from demonetisation whose effect is still being seen. These reforms resulted in developers overhauling their work model and becoming more accountable to end customers. The real estate sector has been under severe stress and has witnessed a decline in sales and project launches with piling up of inventory. This situation has hit developers gravely. Many of the developers are in severe cash crunch unable to service the high cost of debt. Several distress sales are being seen in the market. Further, Real Estate Investment Trusts (REITs) in India are yet to take off and certain tax issues still need to be sorted out to make REITs more attractive.
Considering the above, some of the major demands of the real estate sector which are expected in Budget 2018 are as below:
I. Infrastructure status to the real estate sector
The affordable housing segment was granted the infrastructure status in the last budget. The extension of this status to the sector as a whole will help developers get access to funds at a much lower interest rate and can also open avenues for external commercial borrowings. This will give a much-needed stimulus growth to the sector and economy as a whole. It will also stimulate the job market as the sector is one the major job creators.
II. Single window clearance
On account of time involved in the completion of the project which is also linked to various project approvals, the real estate sector is known to be a high-risk sector. Delay ideally varies from nine to 15 months and in some cases it's more. This has a direct impact on project returns which again, has a direct repercussion on the margins along with existing high cost of capital. It is now the need of the hour that government policies promote single window clearance and smoother approval process including environmental clearance within specified timelines. This can ensure assured and timely delivery of projects to consumers.
III. Rationalisation of GST rates
GST currently covers only under construction property but excludes completed properties which have received completion certificates. Pursuant to this, there has been a denial of input tax credit and other taxes. Also, with GST at 12 percent, there is an increased outflow of the cost to the consumer compared to earlier 5 percent to 6 percent of indirect taxes. It is recommended that the GST rate should be reduced to benefit the consumer, leading to further push in sales volume.
IV. Stamp duty
Stamp duty being a state subject, its rate varies from state to state. Despite the implementation of GST, stamp duty continues to remain a significant force. Reduction of stamp duty rates or merger of the same with GST will substantially benefit the consumer and help drive the real estate economy.
V. REITs
REITs becoming a reality could have a significant positive impact on the sector and on the economy as a whole. Though there are some industry issues around the yield, ironing out the tax blocks will definitely help in pushing REITs ahead. The holding period for long-term capital gains for REITs should be reduced from existing three years to one year on par with equity investments. This would make REITs more attractive for investors. Further, the state government could be asked to consider a one-time exemption on stamp duty levied on the transfer of assets by a sponsor to REITs.
VI. Availability of land for affordable segment
Land cost is the single biggest cost contributor to a real estate project, especially in financial hub Mumbai. Since margins in the affordable segment are thin, buying land at the prevalent prices makes the affordable segment an unviable proposition for a developer. The government can consider providing land at a cheaper cost for the affordable segment or at a cheaper cost of capital thereby promoting the segment further.
VII. Lower interest rates on home loan
In 2017, the affordable housing sector was granted the benefit of lower interest rate. This benefit needs to be expanded to the entire sector. The interest rate is one of the critical factors that one looks at while buying a home as loan EMI is dependent on the same. A 150 to 250 basis points drop in the interest rate will give a big boost to home loan borrowers and help drive up the volume substantially.
VIII. Concept of deeming value where property involves transfer of land and building
There are various sections in the Income Tax Act, 1961, which provides for the adoption of stamp duty value in case of transfer of land or building or both. This has led to issues especially in case of distressed sale of real estate assets. Due to the stress that the real estate industry is currently going through, there are lots of transactions where the 'deal' value of such land/building is below stamp duty value. This is purely on account of genuine business cases without any intention to avoid tax. Substitution of stamp duty value in such transactions is creating unnecessary hardship for parties to consummate the transaction. It is suggested that certain carve-outs should be made for transactions which are being done on account of distressed sale.
Hemal Mehta is partner at Deloitte India; Pranav Turakhia is senior manager and Rishabh Jain is manager at Deloitte Haskins and Sells LLP.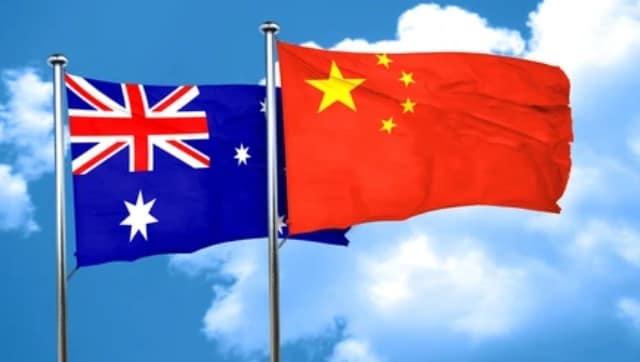 World
The document quoted by the media report shows Chinese officials describing SARS coronaviruses as heralding a 'new era of genetic weapons'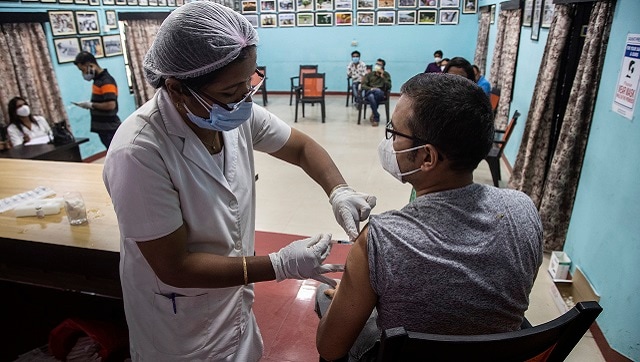 India
International media outlets are questioning why the Indian government did not do enough to secure COVID-19 vaccines for its citizens
India
At the city's Chamrajpet crematorium, authorities had to put up a 'housefull' sign and families were told to wait with bodies in ambulances to avoid overcrowding