Budget 2018: It is high time Modi government reviewed taxation policy on equity investments
Buoyed by the success with Foreign Portfolio Investors, the Modi government must now start taxing domestic investors also.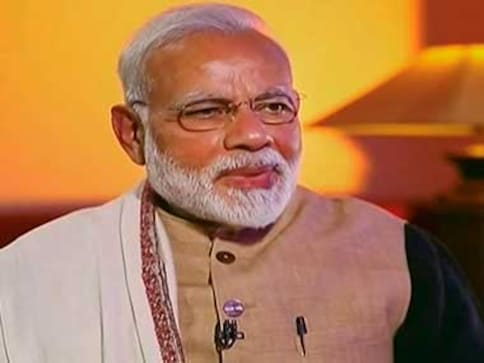 The Narendra Modi government dared to flutter the dovecots of the formidable foreign institutional investors (FIIs), more accurately foreign portfolio investors (FPIs), that were considered to be touch-me-nots by the UPA government as indeed by all predecessors of the Modi government. It has cut their lifeline---the Indo-Mauritius tax treaty pursuant to which to-India-via-Mauritius became the norm.
You invested in Indian stock market directly, you had to pay capital gains tax. But, since you invested in Indian stock market by setting up shop in Mauritius through a shell company, you were given complete tax reprieve both in India as well as in Mauritius. Now this invidious tax advantage for Mauritius has been wrenched away  by the Modi government though lesser ones like investments via Dubai and Singapore are still holding out some advantage for FPIs.
P Chidambaram, the redoubtable lawyer cum politician who perhaps has the distinction of being the longest finance minister of the nation, refused to rub Mauritius on the wrong side on the facile ground that FPIs dare not be trifled with. If you tax them, they would vote with their feet, i.e. abandon the Indian stock market, was his refrain. No such thing has happened which proves foreigners come to India attracted by the huge returns vis-à-vis what they get back home as well as elsewhere rather than by tax exemptions. The truth is even after tax they get better returns in India.
In fact, the earlier treaty encouraged round-tripping with Indians appropriating the benefits meant for foreigners by setting up shell companies in Switzerland, Bahamas to which illegal money was parked. Money was also transferred to countries like British Channel Islands, etc.,  which ultimately found their way into India. Mauritius either played dog-in-the-manger or the government of the day in 1983 used the island nation to help Indians who wanted to park their money there.
Buoyed by the success with FPIs, the Modi government must now start taxing the domestic investors also. Why should shares beget the hallowed long-term status just after one year? There is a talk to increase it to two years at par with immovable properties. But that won't be enough. Short-term gains from bourses are let off with a slap on the wrist---15 percent tax. They should be taxed like any other income i.e. at the applicable maximum marginal rate. And long-term gains from bourses should not enjoy blanket immunity as at present but subject to reinvestment of gains back into securities at par with the regime obtaining for immovable properties under section 54.
The GST law significantly includes shares in the definition of 'goods' at par with the Sale of Goods Act, 1930. Having included it along with other goods, the Modi government should make bold to bring the transactions through bourses within the ambit of GST thus putting an end to Securities Transactions Tax that handles shares and other securities with a kid glove with an apology of a tax which has lately been hitting a plateau. If gold can be subjected to GST, why not shares?
It is wrong from the horizontal equity point of view to tax a hardworking salaried person but leave an idle moneybag severely alone with a slap on the wrist (STT) if only he bides his time for a year before selling his shares in the bourses. STT is a turnover tax. That it is easy to collect and difficult to evade is not reason (trotted out by P Chidambaram ) enough for sparing investors from substantive tax.
The bunching effect of capital gains is amply taken care of by the flat rate of 20 percent tax for long-term capital gains. Suitable amendments would also be made in parallel to give a parity of treatment to investments through the mutual funds conduit.
The short point is capital market should not be given a holy cow or touch-me-not status. With the Indian bourses clocking a daily turnover of around Rs 15,000 crore or thereabouts, the government would be guilty of losing a good opportunity to garner revenue with ease sans pains.
And lest anyone and everyone clambers into the capital gains bandwagon, strict norms must be codified so that dealers in securities do not get the tax benefits not intended for them. FIIs are investors said P Chidambaram. No they are not investors at all. That they have been rechristened as FPIs shows that they never were. They do not represent green-horn investors like mutual funds. It is time we called the bluff of charlatans even if they are venerable institutions including our home grown insurance behemoth LIC. If LIC is given the status of the investor and let off the tax hook, it is not good for the exchequer. Frequency, motive and size of trade should determine if one is an investor or a trader.
Click here for full coverage of Union Budget 2018
(The writer tweets @smurlidharan)
India
While addressing the 97th Edition of 'Mann ki Baat' radio programme, PM Modi underlined that a sizeable number of Padma awardees came from tribal communities and people associated with tribal society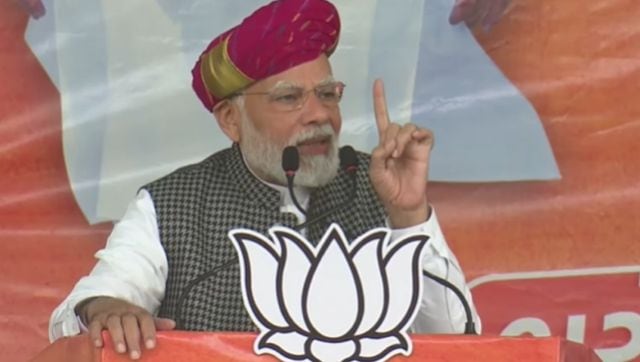 Opinion
In every way, Narendra Modi gains from this needless controversy before the nine state elections this year and the general election next year. And a master politician like him will not let this opportunity for his opponents to malign themselves go waste
India
Citing Prime Minister Narendra Modi's slogan 'Jai Jawan, Hai Kisan, Jai Vigyan, Jai Anusandhan', Indian Army Chief General Manoj Pande said that it aptly captures the contemporary reality and underscores the importance of research and innovation